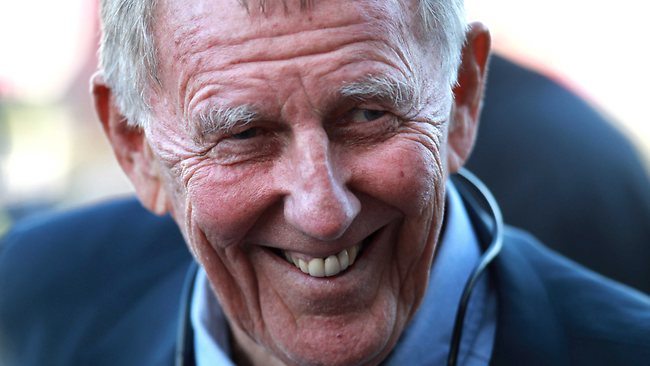 Estimated Reading Time: <1 minutes
Australia's lovable larrikin punter John Singleton stands to collect a massive $2,325,000 from leading  bookmaker Sportingbet Australia if his horse Dear Demi wins this year's Melbourne Cup.
Singleton put $50,000 the win and $25,000 the place on Dear Demi at odds of $41 with Sportingbet.
The prominent owner negotiated the wager directly with Sportingbet Australia CEO Michael Sullivan.
"Singo told me over the phone he was having an emotional bet on Dear Demi to win the Cup," Sportingbet Australia CEO Michael Sullivan said.
"If she gets up and wins though, I'll be the one that's emotional," Sullivan said.
"Singo has a long history of betting with us here at Sportingbet. Singo's an iconic Australian trying to win Australia's iconic race, a good fit," Sullivan said.
Dear Demi's odds for the Melbourne Cup have now firmed into $26 with Sportingbet.
The leading online bookmaker is offering punters a chance to win $1 million this weekend by picking the first 8 across the line in the Group 1 Sportingbet Cox Plate. Entry is free to all Australian residents aged 18 years and over. Punters can register online at www.sportingbet.com.au
2013 Melbourne Cup
Sportingbet Australia market
Fiorente $6.50
Dandino $8.50
Mount Athos $10.00
Hawkspur $11.00
Puissance De Lune $11.00
Voleuse De Coeurs $13.00
Verema $14.00
Sea Moon $17.00
Masked Marvel $18.00
Seville $20.00
Simenon $20.00
Tres Blue $20.00
Fawkner $21.00
Jet Away $26.00
Dear Demi $26.00
Others $31+