Page Links
The Melbourne Cup has stopped the nation every November for well over 150 years now, with the inaugural race held way back in 1861.
Here, we will take a look at the history of the race and its past results. Can that history provide any guide into how the cards will fall in 2019?
Five horses have won the Melbourne Cup more than once and only one — the legendary Makybe Diva — has notched three successive wins (2003, 04, 05).
Make sure you're ahead of the game on Melbourne Cup betting with our comprehensive betting guides:

Top Bookmakers for the Melbourne Cup
Melbourne Cup Historical Results
Year
Winner
Weight
Second
Weight
Third
Weight
Race Time
2019
Vow And Declare
52
Master of Reality
55.5
Prince Of Arran
54
2018
Cross Counter
51
Marmelo
55
A Prince Of Arran
53
3:21.17
2017
 Rekindling
 51.5
Johannes Vermeer
  54.5
Max Dynamite
 54
3:21.19
2016
 Almandin
52
Hearbreak City
 53
Hartnell
 55
3:20.58
2015
Prince of Penzance
53
Max Dynamite
55
Criterion
57
3:23.15
2014
Protectionist
56.5
Red Cadeaux
57
Who Shot Thebarman
55
3:17.71
2013
Fiorente
55
Red Cadeaux
56.5
Mount Athos
54
3:20.30
2012
Green Moon
53.5
Fiorente
53.5
Jakkalberry
55.5
3:20.45
2011
Dunaden
54.5
Red Cadeaux
53.5
Lucas Cranach
53.5
3:20.84
2010
Americain
54.5
Maluckyday
51.0
So You think
56.0
3:26.87
2009
Shocking
51.0
Crime Scene
53.0
Mourilyan
54.5
3:23.8
2008
Viewed
53.0
Bauer
52.0
C'est La Guerre
54.0
3:20.40
2007
Efficient
54.5
Purple Moon
53.5
Mahler
50.5
3:23.34
2006
Delta Blues
56.9
Pop Rock
53.0
Maybe Better
50.0
3:21.42
2005
Makybe Diva
58.0
On A Jeune
51.0
Xcellent
54.0
3:19.17
2004
Makybe Diva
55.5
Vinnie Roe
58.0
Zazzman
52.5
3:28.55
2003
Makybe Diva
51.0
She's Archie
50.0
Jardine's Lookout
55.5
3.19.90
2002
Media Puzzle
52.5
Mr. Prudent
52.0
Beekeeper
53.5
3.16.97
2001
Ethereal
52.0
Give the Slip
55.0
Persian Punch
57.5
3.20.43
2000
Brew
49.0
Yippyio
52.0
Second Coming
52.5
3.18.68
1999
Rogan Josh
50.0
Central Park
57.5
Zazabelle
Lahar
49.0
50.0
3.19.6
1998
Jezabeel
51.0
Champagne
51.0
Persian Punch
56.5
3.19.6
1997
Might And Power
56.0
Doriemus
57.5
Markham
52.5
3.18.3
1996
Saintly
55.5
Count Chivas
57.0
Skybeau
50.0
3:18.8
1995
Doriemus
54.5
Nothin Leice Dane
47.5
Vintage Crop
59.0
3:27.6
1994
Jeune
56.5
Paris Lane
55.5
Oompala
52.5
3:19.8
1993
Vintage Crop
55.5
Te Akau Nick
56.0
Mercator
54.0
3:23.4
1992
Subzero
54.5
Veandercross
54.5
Castletown
57.0
3:24.7
1991
Let's Elope
51.0
Shiva's Revenge
53.5
Magnolia Hall
52.5
3:18.9
1990
Kingston Rule
53.0
the Phantom
54.5
Mr. Brooker
53.0
3:16.3
1989
Tawriffic
54.0
Super Impose
56.0
Kudz
52.5
3:17.1
1988
Empire Rose
53.5
Natski
55.0
Na Botto
51.0
3:18.9
1987
Kensei
51.5
Empire Rose
50.0
Rosedale
56.0
3:22.0
1986
At Talaq
54.5
Rising Fear
53.0
Sea Legend
49.0
3:21.7
1985
What A Nuisance
52.5
Koiro Corrie May
51.5
tripsacum
49.0
3:23.0
1984
Black Knight
50.0
Chagemar
54.5
Mapperley Heights
51.0
3:18.9
1983
Kiwi
52.0
Noble Comment
50.5
Mr. Jazz
50.0
3:18.9
1982
Gurner's Lane
56.0
Kingston Town
59.0
Noble Comment
49.5
3:21.1
1981
Just A Dash
53.5
El Laurena
52.0
Flashing Light
49.0
3:21.2
1980
Beldale Ball
49.5
My Blue Denim
53.5
Love Bandit
51.0
3:19.8
1979
Hyperno
56.0
Salamander
55.5
Red Nose
51.5
3:21.8
1978
Arwon
50.5
Dandaleith
50.5
Karu
48.0
3:24.3
1977
Gold And Black
57.0
Reckless
56.5
Hyperno
52.0
3:18.4
1976
Van Der Hum
54.5
Gold And Black
50.0
Kythera
51.0
3:34.1
1975
think Big
58.5
Holiday Waggon
50.0
Medici
46.0
3:29.6
1974
think Big
53.0
Leilani
55.5
Captain Peri
52.0
3:23.2
1973
Gala Supreme
49.0
Glengowan
56.5
Daneson
48.0
3:19.5
1972
Piping Lane
48.0
Magnifique
52.5
Gunsynd
60.5
3:19.3
1971
Silver Knight
8.9
Igloo
8.3
Tails
9
3:19.5
1970
Baghdad Note
8.7
Vansittart
8
Clear Prince
6.12
3:19.7
1969
Rain Lover
9.7
Alsop
7.7
Ben Lomond
9.3
3:21.5
1968
Rain Lover
8.2
Fileur
8.7
Fans
8.6
3:19.1
1967
Red Handed
8.9
Red Crest
8.6
Floodbird
7.7
3:20.4
1966
Galilee
8.13
Light Fingers
9.1
Duo
8.1
3:21.9
1965
Light Fingers
8.4
Ziema
8.6
Midlander
6.11
3:21.1
1964
Polo Prince
8.3
Elkayel
8.7
Welltown
7.7
3:19.6
1963
Gatum Gatum
7.12
Ilumquh
8.12
Grand Print
9.3
3:21.1
1962
Even Stevens
8.5
Comicquita
7.1
Aquanita
9.4
3:21.4
1961
Lord Fury
7.8
Grand Print
7.12
Dhaulagiri
9.5
3:19.5
1960
Hi Jinx
7.1
Howsie
8.6
Ilumquh
8.6
3:23.7
1959
Macdougal
8.11
Nether Gold
7.6
White Hills
8
3:23.0
1958
Baystone
8.9
Monte Carlo
9.6
Red Pine
7.5
3:21.2
1957
Straight Draw
8.5
Prince Darius
7.6
Pandie Sun
8.7
3:24.5
1956
Evening Peal
8
Redcraze
10.3
Caranna
8.12
3:19.5
1955
Toparoa
7.8
Rising Fast
10
Sir William
7.1
3:28.2
1954
Rising Fast
9.5
Hellion
7.11
Gay Helios
6.13
3:23.0
1953
Wodalla
8.4
Most Regal
7.7
My Hero
9
3:23.7
1952
Dalray
9.8
Welkin Sun
7.12
Reformed
8.5
3:23.7
1951
Delta
9.5
Akbar
8.6
Double Blank
7.6
3:24.2
1950
Comic Court
9.5
Chicquita
8.1
Morse Code
7.6
3:19.5
1949
Foxzami
8.8
Hoyle
7.11
Benvolo
7.9
3:28.5
1948
Rimfire
7.2
Dark Marne
8.11
Saxony
7.7
3:21.0
1947
Hiraji
7.11
Fresh Boy
6.11
Red Fury
7
3:28.0
1946
Russia
9
On Target
7.13
Carey
7.8
3:21.2
1945
Rainbird
7.7
Silver Link
7.5
Leonard
7
3:24.2
1944
Sirius
8.5
Peter
7.9
Cellini
7.2
3:24.5
1943
Dark Felt
8.4
Counsel
7.5
Claudette
7.5
3:23.2
1942
Colonus
7.2
Phocion
7.5
Heart's Desire
7.3
3:33.5
1941
Skipton
7.7
Son Of Aurous
6.1
Beau Vite
9.1
3:23.7
1940
Old Rowley
7.12
Maikai
9.4
Tidal Wave
7.1
3:26.0
1939
Rivette
7.9
Maikai
7.11
Pantler
7
3:27.0
1938
Catalogue
8.4
Bourbon
7.12
Ortelle's Star
7.11
3:26.5
1937
the trump
8.5
Willie Win
8.1
Sarcherie
8.9
3:21.5
1936
Wotan
7.11
Silver Standard
7.8
Balkan Prince
8
3:21.2
1935
Marabou
7.11
Sarcherie
7.13
Sylvandale
9.4
3:23.7
1934
Peter Pan
9.1
Sarcherie
7.2
Latrobe
7.2
3:40.5
1933
Hall Mark
7.8
Shadow King
8.9
Topical
Gaine Carington
8.7
9.0
3:27.5
1932
Peter Pan
7.6
Yarramba
7.3
Shadow King
8.12
3:23.2
1931
White Nose
6.12
Shadow King
8.7
Concentrate
8.1
3:26.0
1930
Phar Lap
9.12
Second Wind
8.12
Shadow King
8.4
3:27.7
1929
Nightmarch
9.2
Paquito
8.5
Phar Lap
7.6
3:26.5
1928
Statesman
8.0
Strephon
7.6
Demost
6.12
3:23.5
1927
trivalve
7.6
Silvius
7.7
Son 'o Mine
8
3:24.0
1926
Spearfelt
9.3
Naos
7
Pantheon
9.3
3:22.7
1925
Windbag
9.2
Manfred
7.8
Pilliwinkie
8.13
3:22.7
1924
Backwood
8.2
Stand By
8.8
Spearfelt
7.6
3:26.5
1923
Bitalli
7.0
Rivoli
9.1
Accarak
6.9
3:24.2
1922
King Ingoda
7.1
the Cypher
6.12
Mufti
7.9
3:28.2
1921
Sister Olive
6.9
the Rover
8.4
Amazonia
7.11
3:27.7
1920
Poitrel
10.0
Erasmus
7.0
Queen Comedy
7.0
3:25.7
1919
Artilleryman
7.6
Richmond Main
7.6
Two Blues
6.12
3:24.5
1918
Night Watch
6.9
Kennaquhair
9
Gadabout
8.7
3:25.7
1917
Westcourt
8.5
Lingle
8.1
Wallace Isingla
8.11
3:26.7
1916
Sasanof
6.12
Shepherd King
8.3
St Spasa
9.1
3:27.7
1915
Patrobas
7.6
Westcourt
7.4
Carlita
8.5
3:28.5
1914
Kingsburgh
6.12
Sir Alwynton
8.5
Moonbria
7.4
3:26.0
1913
Posinatus
7.10
Belove
7
Ulva's Isle
6.8
3:31.0
1912
Piastre
7.9
Hallowmas
7.4
Uncle Sam
7.6
3:27.2
1911
the Parisian
8.9
Flavian
7.5
Didus
7.6
3:27.7
1910
Comedy King
7.11
trafalgar
9.2
Apple Pie
7.5
3:27.7
1909
Prince Foote
7.8
Alawa
9.3
Aberdeen
6.9
3:27.2
1908
Lord Nolan
6.10
Tulkeroo
8.9
Delaware
6.9
3:28.7
1907
Apologue
7.9
Mooltan
7.11
Mountain King
7.6
3:27.5
1906
Poseidon
7.6
Antonious
7.9
Proceed
7.9
3:31.5
1905
Blue Spec
8.0
Scot Free
7.7
Tartan
9
3:27.5
1904
Acrasia
7.6
Lord Cardigan
9.6
Blinker
6.12
3:28.2
1903
Lord Cardigan
6.8
Wakeful
10
Seaport
7.2
3:29.2
1902
the Victory
8.12
Vanity Fair
7.9
Abundance
7.6
3:29.0
1901
Revenue
7.10
San Fran
9.7
Khaki
7.11
3:30.5
1900
Clean Sweep
7.0
Malster
7.11
Alix
6.12
3:29.0
1899
Merriwee
7.6
Voyou
8
Dewey
7.4
3:36.2
1898
the Grafter
9.2
Wait-a-bit
8
Cocos
7.1
3:29.7
1897
Gaulus
7.8
the Grafter
7.7
Aurum
8.6
3:31.0
1896
Newhaven
7.13
Bloodshot
8.12
the Skipper
8.1
3:28.5
1895
Auraria
7.4
Hova
8.1
Burrabari
7.8
3:29.0
1894
Patron
9.3
Devon
7.12
Nada
7
3:31.0
1893
Tarcoola
8.4
Carnage
7.7
Jeweller
7.7
3:30.5
1892
Glenloth
7.13
Ronda
6.7
Penance
7.7
3:36.2
1891
Malvolio
8.4
Sir William
8.7
Strathmore
7.6
3:29.2
1890
Carbine
10.5
Highborn
6.8
Correze
7.3
3:28.2
1889
Bravo
8.7
Carbine
10
Melos
8.12
3:32.5
1888
Mentor
8.3
tradition
6.12
the Yeoman
7.8
3:30.7
1887
Dunlop
8.3
Silvermine
8.3
the Aust. Peer
7.5
3:28.5
1886
Arsenal
7.5
trenton
9.5
Silvermine
7.1
3:31.0
1885
Sheet Anchor
7.11
Grace Darling
7.12
trenton
7.13
3:29.0
1884
Malua
9.9
Commotion
9.12
Plausible
6.13
3:31.5
1883
Martini-henri
7.5
First Water
8
Commotion
10.1
3:30.7
1882
the Assyrian
7.13
Stockwell
7.5
Gudarz
7.7
3:40.5
1881
Zulu
5.10
the Czar
6.9
Sweetmeat
9
3:32.0
1880
Grand Flaneur
6.10
Progress
5.1
Lord Burghley
7.5
3:34.5
1879
Darriwell
7.4
Sweetmeat
7.1
Suwarrow
6.5
3:30.7
1878
Calamia
8.2
Tom Kirk
7.8
Waxy
6.11
3:35.7
1877
Chester
6.12
Savanaka
6.2
the Vagabond
7
3:33.5
1876
Briseis
6.4
Sibyl
6
Timothy
7
3:36.0
1875
Wollomai
7.8
Richmond
6.3
Goldsbrough
9.9
3:38.0
1874
Haricot
6.7
Protos
8.9
the Diver
6.1
3:37.5
1873
Don Juan
6.12
Dagworth
9.9
Horatio
7.13
3:36.2
1872
the Quack
7.10
the Ace
8.4
Dagworth
7.12
3:39.7
1871
the Pearl
7.3
Romula
7.1
Irish King
7.1
3:39.0
1870
Nimblefoot
6.3
Lapdog
7.0
Valentine
6.4
3:37.0
1869
Warrior
8.1
the Monk
7
Phoebe
7.1
3:40.0
1868
Glencoe
9.1
Strop
7.1
Shenandoah
7.5
3:42.0
1867
Tim Whiffler
8.11
Queen Of Hearts
5.12
Exile
7.1
3:39.0
1866
the Barb
6.11
Exile
7.1
Falcon
8.2
3:43.0
1865
Toryboy
7.0
Panic
10
Riverina
7.7
3:44.0
1864
Lantern
6.3
Poet
8.2
Rose Of Denmark
8.3
3:52.0
1863
Banker
5.4
Musidora
8.5
Rose Of Denmark
5.9
3:44.0
1862
Archer
10.2
Mormon
9.12
Camden
8.7
3:47.0
1861
Archer
9.7
Mormon
10.1
Prince
8
3:52.0
Best bookies for 2019 Melbourne Cup betting
BetOnline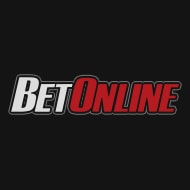 $5,000
50% matched deposit up to USD $5,000
read review
Bet Now
Bovada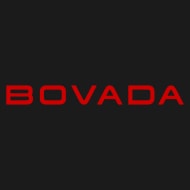 $250
Claim a 50% deposit bonus up to the value of USD $250
read review
Bet Now
5Dimes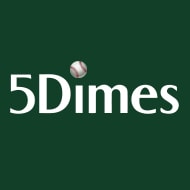 USD$520
100% matched deposit, up to $520
read review
Bet Now