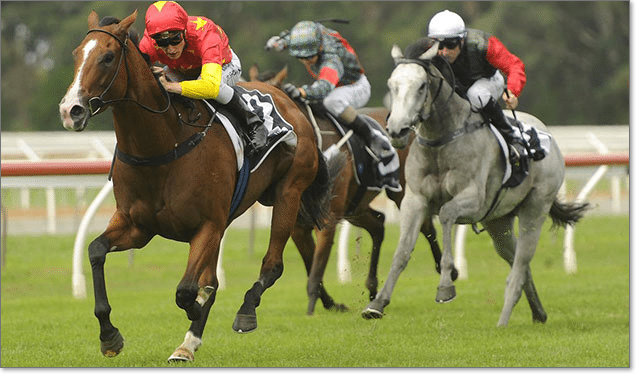 Estimated Reading Time: <1 minutes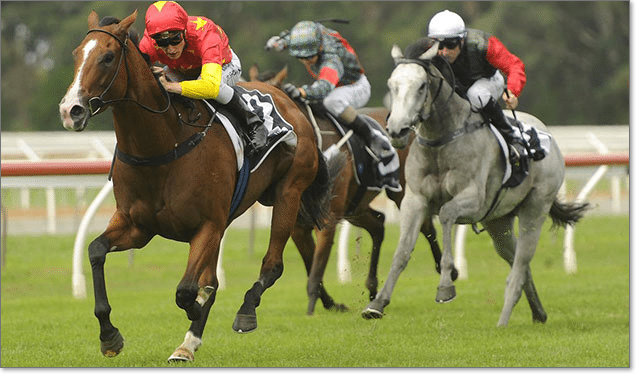 GROUP 1 winner First Seal is on the comeback trail after missing its spring campaign with a serious hoof injury.
The John Thompson-trained mare had trialled twice and was about to start its spring campaign before the star daughter of Fastnet Rock went amiss.
First Seal was found to have a rare deformity in its hoof last September which has kept it off the race track for the last three months.
"We couldn't work out what it was to start with, but once it was finally diagnosed – I had to google it to find out what it was. I'd never heard of it in 25 years of training so it was pretty unusual," Thompson said.
"Horses never have MRI scans and it just so happened that my best horse was the first I've seen have it done.
"It took a little bit longer to heal back over than what was first thought because they didn't know how big it was until the surgery."
Thompson plans to have First Seal back on January 29 at the Randwick barrier trials, before embarking on the Group 2 Apollo Stakes on February 13.
"She's well on target for that, she looks fantastic, even bigger and stronger than last time," Thompson said.
"Her regular rider just keeps raving about her every day and she's very experienced, she's ridden a lot of good horses.
"I know she's a good horse, we just have to get her back to the races now."
First Seal is also planned to contest the Group 1 Chipping Norton and the Group 1 Doncaster Mile where it is currently paying $17 at Sportsbet.com.au.
Hellbent comes through for punters in Inglis Dash
The Kurt Goldman-trained Hellbent had been a punters' nightmare this season, but the talented colt paid them back with an effortless win in the $250,000 Inglis Dash last Saturday.
The son of I Am Invincible was backed in from $2.30 to $2.10 with CrownBet on the back of solid support all week. It had been well-backed in every start this campaign, but had failed to give punters something to cheer about.
Goldman now has his sights set on another rich Inglis race before a possible skirmish to Queensland for the BTC Cup or Stradbroke Handicap.
"We'll just assess this horse day by day now," Goldman said.
"I did say that we were likely to go into the Eskimo Prince [Stakes] next start but there's every chance he might go to the paddock and come back for the Scone Guineas.
"That's an Inglis race worth $400,000 and that will give us a nice lead-up into Brisbane and he might be able to contest a Stradbroke or a BTC Cup or something."
Goldman was disappointing with Hellbent's run prior at Randwick, but was pleased with the turnaround in form.
"I was very confident going into that run at Randwick and he let me down so to speak so it's always in the back of your mind but it's good to see the real Hellbent come out today," Goldman said.
"We just wanted to give him a little bit of cover and give him a bunny and make sure he has something to chase.
"Those two horses out in front put a gap on the field so it was a good run."
Banned jockey ready for second chance
Queensland jockey Ric McMahon will be allowed to return to the track this Thursday after serving a six-month ban for testing positive to meth.
McMahon revealed that he took the drug to shed weight and admits the ordeal has been a massive wake up call.
"I had it a few times and it's like a Duromine and it affects your appetite," McMahon said.
"I was never a heavy user by any stretch and the amounts I took were very minimal and I probably had it a handful of times over say six months.
"For myself it has been a big learning curve and I won't be lapsing again."
McMahon states he was able to cope with the embarrassment, but facing his parents was the toughest part of life.
"I can cop it on the chin but I didn't want to bring my family down at all," McMahon said.
"Mum and Dad are great and were really understanding but you can tell they were disappointed. My Dad just loves to see me ride and doing well."
McMahon has begun the process of reapplying for his jockey license at Racing Queensland Headquarters. His biggest fault throughout his riding career has been put down to his attitude, something the young jockey hopes to rectify.
"I go through patches," he said.
"If I'm not getting good rides I can spit the dummy a bit and think why bother? It's the wrong attitude to have and I've got to get on top of that."
McMahon feels he has the lazy tag attributed to his name and believes that riding interstate could be his best option.
"I've had that tag since I was an apprentice and it's hard to shake," McMahon said.
"People will keep saying how lazy I am and I agree I am with my weight sometimes, but I couldn't name two to three jockeys in the top 10 that would be at the track more than me and I'm there to jump out heat 19.
"It's a very clicky joint up here … and I would love to move to Melbourne at some stage.
"The initial aim is to get back and ride winners consistently and get the weight down but eventually I would like to broaden my horizons."
McMahon spent his time away from riding renovating a house and is hoping to return to riding within a month.
"I haven't ridden a horse since I've been off and it will take me 2-3 weeks [riding trackwork] to get up and going again," he said.
"I hopped on the scales the other day and I was 60.8kg and the first few kilos should fly off me pretty quick."
Winx well-backed for autumn features
Winx made a low-key return to the track at Rosehill this morning, running third in a 900 metre trial after being hard-held throughout.
The Chris Waller-trained mare hasn't raced since winning the 2015 Cox Plate in devastating fashion and punters haven't forgotten that performance.
Winx has been well backed for The Championships this April where it is currently a $3.50 chance to win the Queen Elizabeth Stakes with Sportsbet.com.au.
"Winx looks on track for a fruitful campaign. She wasn't extended at any stage of the 900m trial and cruised over the line for third. There's no doubting her popularity. She's the best backed runner in the QEII, holds over half the money on the Doncaster and is second best supported in the BMW," Sportsbet's Christian Jantzen said.
Winning the trial was classy Hawkes-trained sprinter Our Boy Malachi, ahead of top sprinter/miler Solicit. The trial featured Group 1 talent including Amicus (4th), Complacent (6th) and Magic Hurricane (8th).
Winx has been best backed for the Queen Elizabeth Stakes where it is the only runner currently under $10.
Queen Elizabeth Stakes updated market:
Winx – $3.50
Criterion – $13
Highland Reel – $13
Mongolian Khan – $13
Press Statement – $15
Turn Me Loose – $15
First Seal – $15
Gailo Chop – $17
Kermadec – $17
Tarzino – $17
It also heads the betting for the Doncaster Mile, but the market is much more closely contested. Press Statement and Pride Of Dubai has been well specked at single-figure odds.
Doncaster Handicap market:
Winx – $8
Press Statement – $9
Pride Of Dubai – $9
Bow Creek – $11
Turn Me Loose – $11
Xtravagant – $11
Kermadec – $13
Disposition – $15
First Seal – $17
Magic Artist – $17