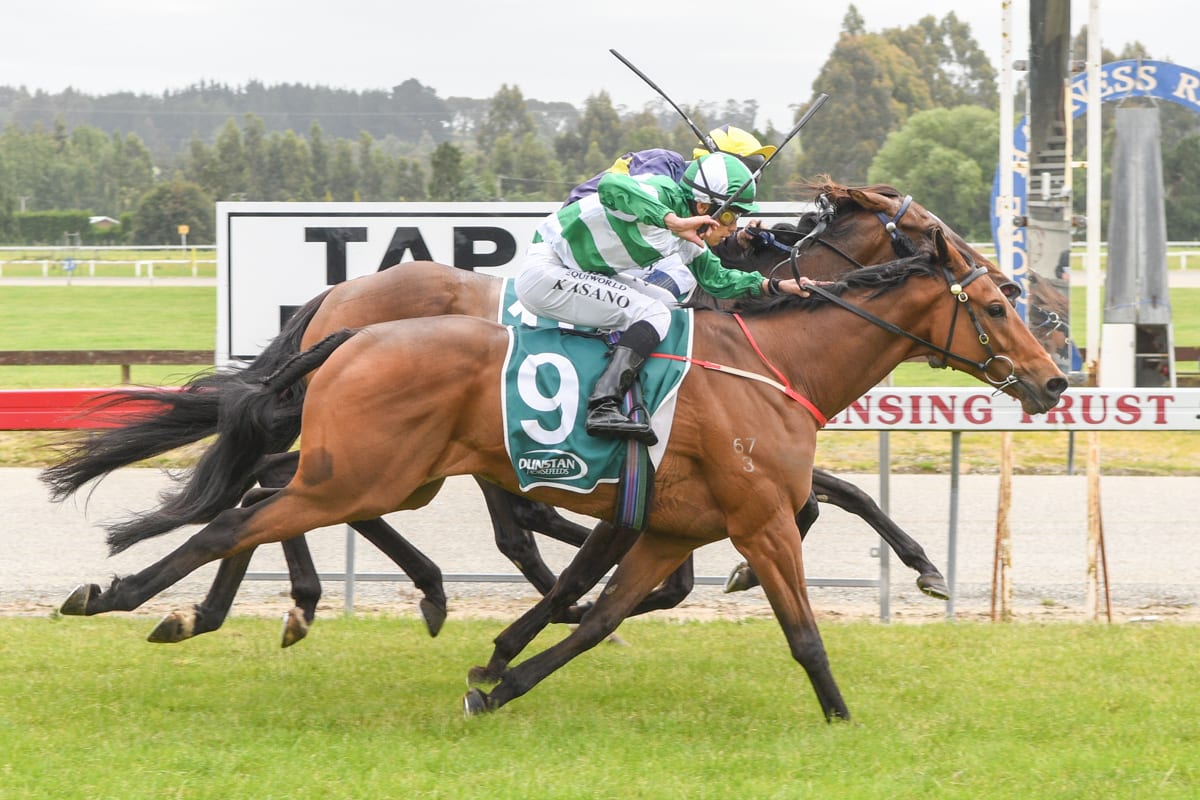 Riverton trainers Kelvin and Aimee Tyler hold a strong hand heading into their home meeting on New Year's Day, highlighted by a three-pronged attack in the Carriers Arms Hotel Summer Cup (2147m).
They will be represented by seven-win gelding Kilowatt, Dr Velocious, and Rosie Glow in the Riverton feature and they believe they are all in with a winning chance. "We have got three really good chances and I can't really split them," Kelvin Tyler said.
"They are all working well and have a bit of weight off their back, are on their home track, and they don't mind a bit of rain. "I couldn't be happier with the three of them."
Kilowatt has placed in three of his four starts this preparation and will benefit from apprentice jockey Meghann Gestain's four-kilogram claim on Friday, bringing his allotted weight down to 56kg. "The weight has just been stopping him really," Tyler said. "We have put a four-kilo claimer on him this time to get him down to the mid-fifties. "It's quite a strong field, but the horse is pretty well. He is a horse that likes to go forward, so four should be a good draw for him."
Dr Velocious and Rosie Glow will also benefit from weight relief through the claims of apprentice jockeys Yong Chew and Rohan Mudhoo respectively. "Dr Velocious is coming up really well and he will have a bit of weight relief as well, which will be handy to have, especially if rain comes. I am really happy with him."
Meanwhile, Tyler has rated Fill Ya Boots in the Western Electrical (1200m), Ying Resolute in the Farmlands Otautau & Andrew Tough Plumbing (2147m), and He's Got Power in the Torresdale Suffolk Stud & Mennies Mini Dog (1600m) as his stable's other big hopes for the day.
"Fill Ya Boots is really well, he is another one that has been caught with a bit of weight (59.5kg), but he seems to be handling it quite well," Tyler said. "Ying Resolute deserves to win soon, and He's Got Power is another one that is close to winning as well."