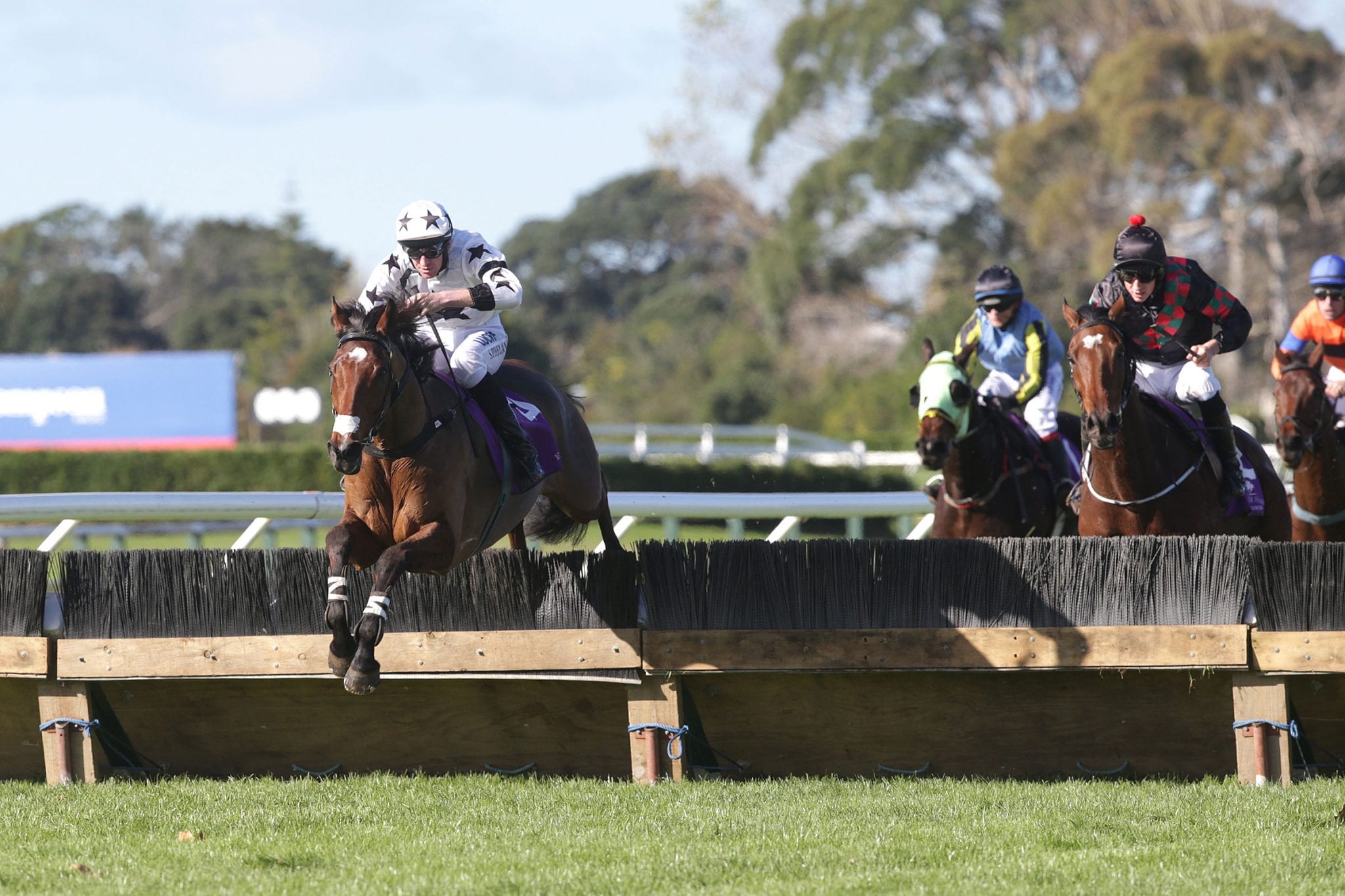 New Zealand trainer Toby Autridge believes he has his star jumper Tommyra in the right shape to take out the feature hurdle contest at Ellerslie on Monday, the KS Browne Hurdle (3350m).
Successful in the event back in 2019, Tommyra comes into the race off the back of an indifferent performance in the Waikato Hurdle (3200m) at his last start with Autridge prepared to forgive him for that run.
"Hindsight is a wonderful thing, but I think I just didn't have him fit enough for the race at Te Rapa last time," Autridge said.
"The whole jumps programme up here had been shifted forward a couple of weeks which had us behind the eight ball a little as we got him ready for that race.
"He went a good race on the first day, however they pretty much jogged around and only sprinted home over the last 1000m. That meant he didn't get the hard run he needed and it told on him.
"They went a really good tempo in the Waikato Hurdle and we just got caught in a bad spot when we started to make a run, so in the end it just didn't pan out how I would have liked."
Autridge is keen to see the rising ten-year-old put his best foot forward as he looks ahead to the rest of the winter jumping season.
"I don't think it is the best field he has faced before and he drops a kilogram in weight, so I'm expecting a bold effort," he said.
"The track is my main concern as he doesn't really handle the deep, heavy stuff but if it comes up like it did on Saturday (Slow9) then he should be fine.
"Safely through the race we will map out a plan for him, but he does have a few options.
"I think the Hawke's Bay Hurdles (3100m) in July is a nice race for him, so that will be on his schedule.
"He is getting on a bit now, but I also think he might have a future as a steeplechaser.
"We haven't tried him over the bigger fences at all but he can jump off both feet so I would dearly love to give him a crack at a race like the Wellington Steeplechase (5600m) as he is just made for that figure eight circuit they have there at Trentham."