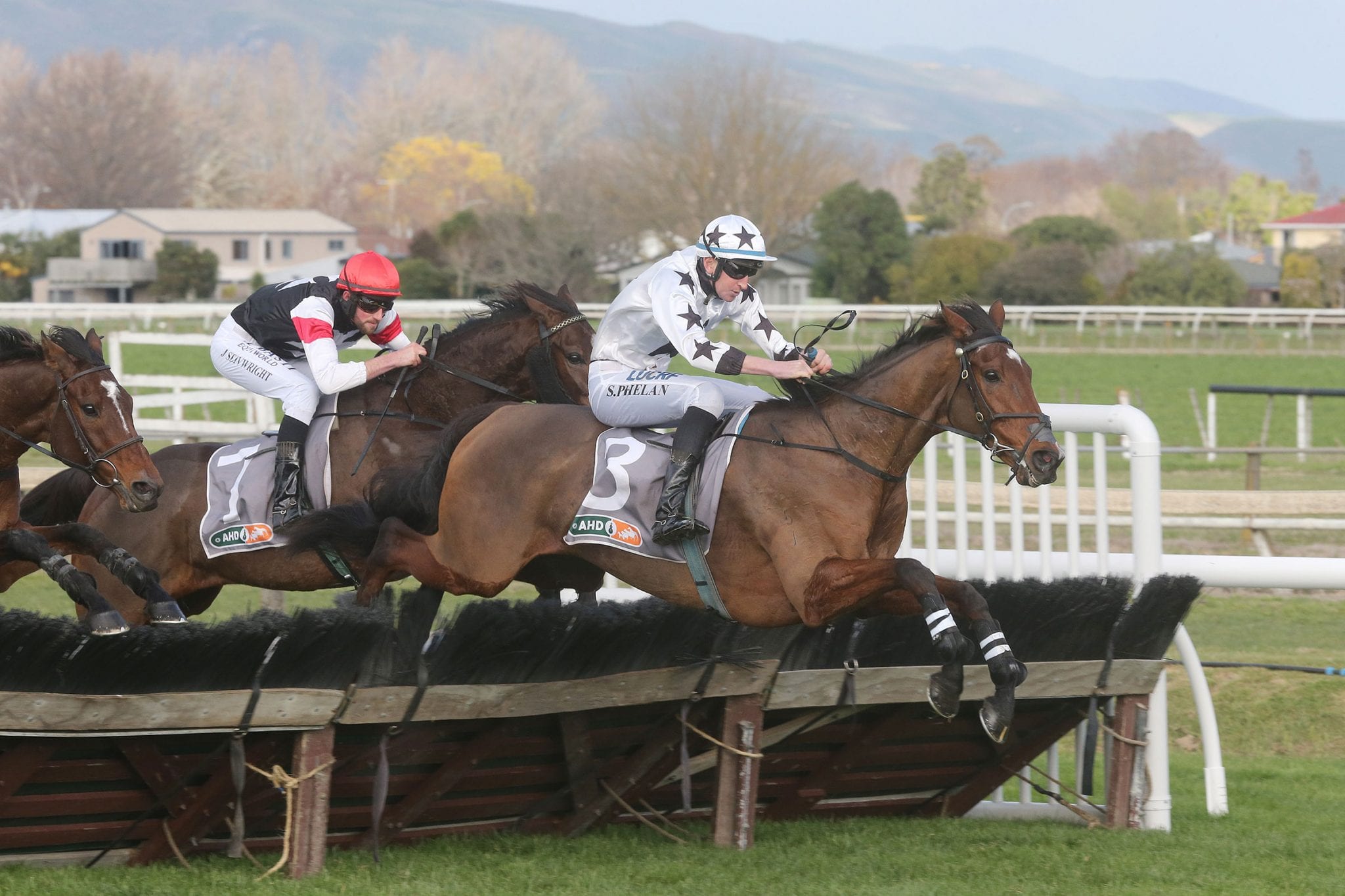 Estimated Reading Time: <1 minutes
Talented jumper Tommyra will get the opportunity to try and secure his second feature jumps scalp at Hastings on Thursday when he tackles the Hydra-Cell Wellington Hurdle (3100m).
The nine-year-old gelding won the Hawke's Bay Hurdle (3100m) at the track earlier this month and gets his chance to repeat the dose in the Wellington Hurdle after it was transferred to Hastings' Thursday meeting following Trentham's abandonment last Saturday.
Tommyra was initially set to make his steeplechase debut last weekend, with trainer Toby Autridge believing he would handle the better going of the figure-eight circuit at Trentham as opposed to the hurdle, which was to be run on the course proper.
"It was mainly just to keep him on a better track because the actual course proper was going to be too heavy for him," Autridge said.
"I would have thought about it (Wellington Hurdle on Saturday) if they used that inside track for the hurdle race like they used to in years gone by.
"We ended up missing that for the steeplechase, which would have been interesting. He jumped very well at Te Aroha when we took him over for a school.
"He is going steeplechasing at some stage, when that is I am not sure, but we are back to the hurdles at Hawke's Bay because it is a better track."
Tommyra's biggest hurdle this week might not be the race itself, but the travel taken to get there.
He will have spent plenty of time on the road, having made the long return trip from Matamata to Trentham on the weekend, before making the 600km round-trip to Hastings later this week.
"We had a long trip to Wellington and now we have got another one to Hawke's Bay in the same week," Autridge said.
"He has lost a little bit of weight (with the trip) but he is home in his paddock with his head down in the grass. Hopefully he will bounce back in time, but we are happy enough going into it."
Autridge was pleased with Tommyra's last start winning effort in the Hawke's Bay Hurdle and said his previous unplaced results can be put down to his fitness levels.
"It was an excellent run in the Hawke's Bay Hurdle, but prior to that we were chasing our tail fitness-wise," he said.
"When he went into the Waikato Hurdles, the momentum was on, and he just wasn't quite fit enough.
"At Ellerslie (KS Browne Hurdle, 3350m), he doesn't do a bog track like that, that is why he wasn't going to go on the course proper at Wellington."
Autridge is looking forward to Thursday but is expecting a hotly contested race from the quality field.
"It looks like it is possibly going to be the hottest field of the season," he said.
Looking ahead, Autridge said track conditions will dictate which races Tommyra targets for the remainder of the jumps season.
"Everything is going to depend on the weather," he said. "Everyone is going to go along the Pakuranga-Northern path, but It will just depend on the weather as to where we go and if we go."