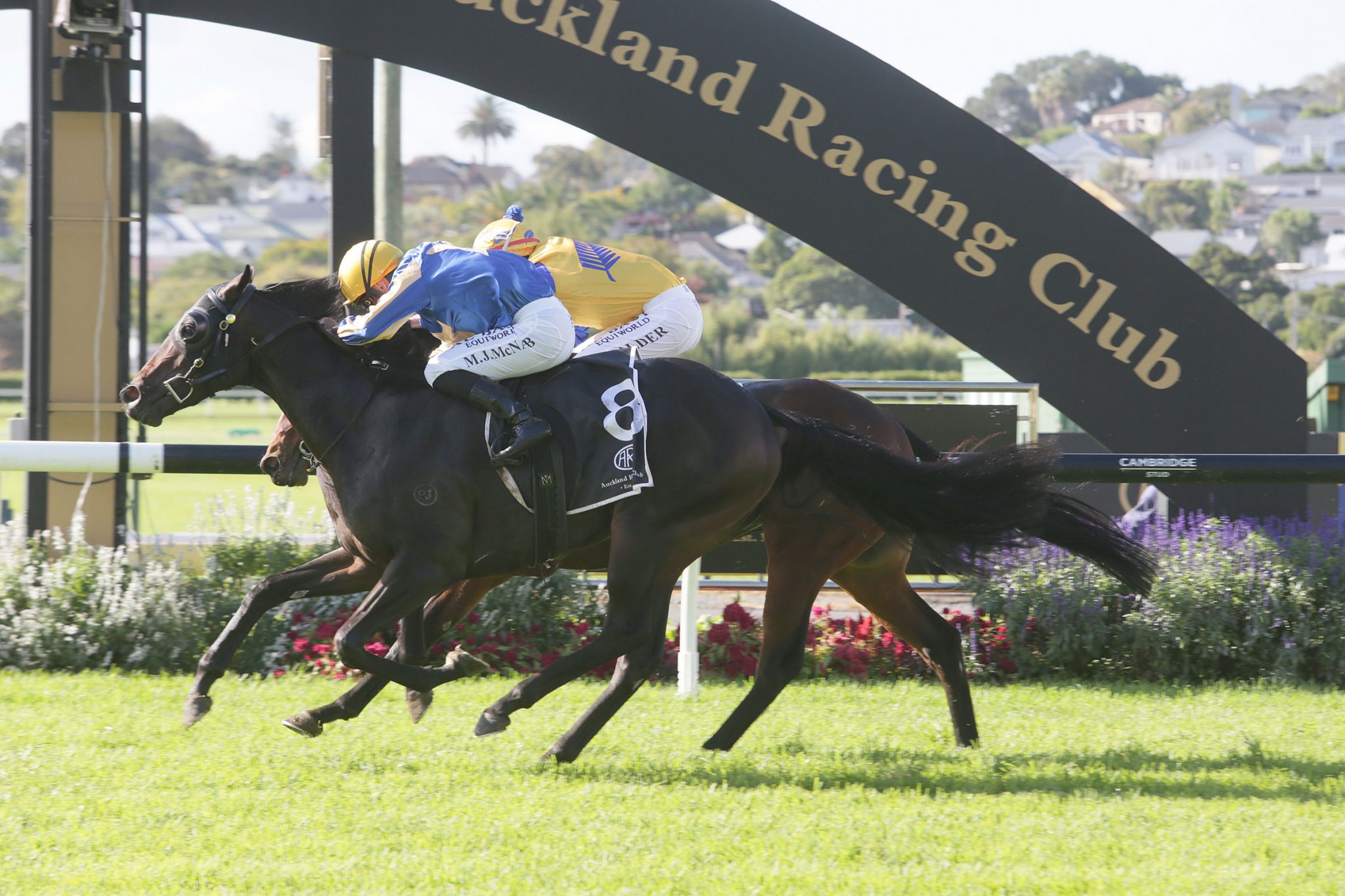 For experienced trainer Nigel Tiley, Thursday's Pukekohe raceday for Auckland-trained horses is a godsend.
Tiley will start five horses on the 11-race card, which Auckland trainers have embraced to a huge extent.
Trainers inside Auckland's Covid-19 borders have been able to race their horses outside the border, but they haven't been able to travel with them and have relied on outside people to handle their horses at the track.
Tiley, who has downsized his team so he and his wife Lee can spend winter outside New Zealand said the Covid restrictions have been difficult to deal with for all trainers in the Auckland region.
"You have to keep depending on other people at the races, which they don't mind doing, but everybody is busy and everybody is short staffed," he said.
"Also, at this time of the year a lot our horses have kicked off their spring campaigns, and when you can't see their recovery on raceday, it's bloody hard to assess them.
"Part of being a trainer is seeing how your horse pulls up, and there's nothing like being there. You've got to depend on people that don't know your horse."
Tiley said Giverny, who finished eighth on debut at Tauranga on October 20, would probably be in the spelling paddock rather than contesting an 1100m maiden at Pukekohe if the meeting was not scheduled.
"With a rating of 45 she might struggle to get a start into some races," he said. "But with this on our back doorstep she can have a little bit more education and then go for a break.
"If she ran in the money and got some rating points there's a possibility we might keep going, but if not she'll spell after this race. She will be a much better horse in autumn."
Lady Maroal, a stakes winner as a juvenile last season in the Listed Champagne Stakes (1600m), makes her seasonal debut in a Rating 86 handicap over 1100m.
She would have seemed an ideal filly to aim at this weekend's Group 1 Barneswood Farm New Zealand 1000 Guineas (1600m) at Riccarton but a spring hold-up denied her the opportunity.
"She developed a splint while she was pre-training and we had to take it very easy with her," Tiley said.
"Obviously I haven't been able to get her to the trials. This is a nice kick-off point for her. Whatever she does on Thursday she's going to benefit considerably from it."
Lady Maroal's campaign will be aimed at the Karaka Million 3YO Classic (1600m) at Ellerslie on January 22, possibly with a race like the Group 2 Jamieson Park Eight Carat Classic (1600m) on the same track on Boxing Day on the way.
Two of Tiley's charges will start in the open 1400m handicap on Thursday — the multiple black type winner Demonetization and the lightly-tried mare Lavita Vishvi — who both race for Auckland-based owner Narendra Balia.
Demonetization failed first-up in an open 1200m handicap at Te Rapa on October 1 but should be much better on Thursday.
"Demonetization didn't spell well through the winter and when he came back his coat was off," Tiley said.
"He looked awful at Te Rapa but I was hoping the run would bring him on a little bit, which it has.
"He obviously would appreciate a bit of give in the track but he's a quality horse who should run a good race anyway."
Demonetization last season finished second in the Group 2 Rich Hill Mile (1600m) on New Year's Day and won the Group 2 Easter Handicap (1600m) on April 24, and it's likely he'll be aimed at both races again.
"I know I'll get one decent run out of him on a good track."
Tiley admitted Lavita Vishvi, a winner of one race from six starts, was not well placed in the open handicap and would need the run.
The Pukekohe horseman will also be represented by first starter Midnight Mass, who makes his debut in another 1100m maiden.
"He's had a couple of placings at the trials and he's forward enough to run a good race but he's also going to benefit from his experience."
One Tiley galloper that isn't racing at Pukekohe is Eyesonlyonme, who is in the paddock after finishing strongly for second on her debut at Tauranga on October 20.
"When she came back I thought she was a little bit too light, and after Tauranga I had her scoped and there was some mucus down in her windpipe," he said.
"We will scope her again, probably the beginning of next week. If she's all clear we'll put her in to work, otherwise we'll give her a break and bring her back after Christmas. She's one that we really need to look after."