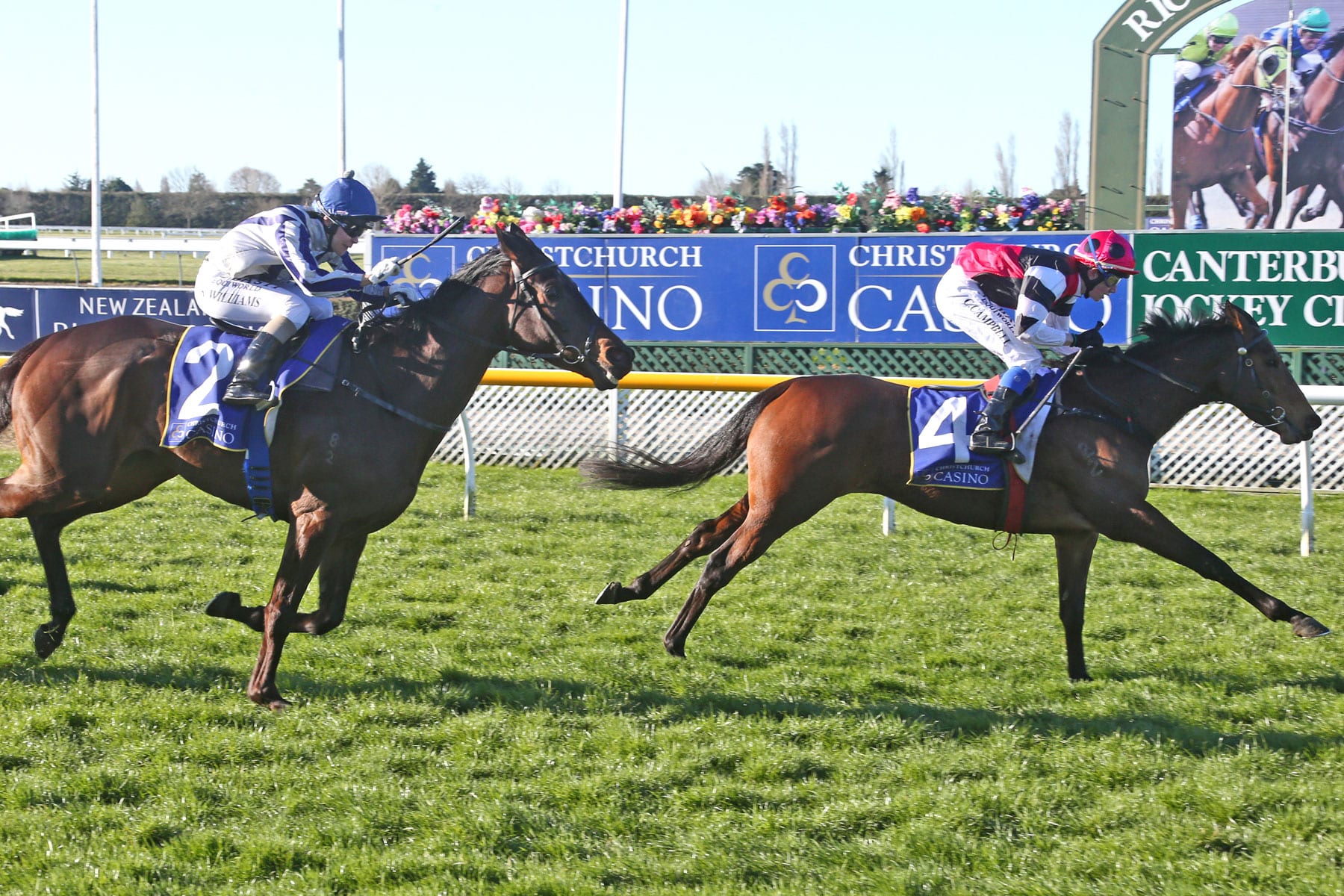 Riverton trainer Kelvin Tyler has sent seven-year-old mare Flying Sardine across the Tasman and the 11-time winner will make her Australian debut for ex-pat Kiwi trainer Rachael Frost when she contests the Clanbrooke Racing Handicap (1400m) at Caulfield on Saturday.
The dual Group 3-placegetter has settled in well to Frost's Mornington base after finishing third to Dez in the Group 3 Winter Cup (1600m) at Riccarton earlier in the month. "I know Rachael a little bit from back here and I wanted to keep her to a small team and she is someone I can trust," Tyler, who owns the mare, said. "She is a mare that was getting up in the weights a bit here, so I thought I might send her for a few of the mares' races over there.
"On her breeding, she is probably worth a few dollars as a broodmare so if we were lucky enough to win a race in town or something I would sell her as a broodmare. "So that is probably the main mission, hopefully she races competitively over there and I will sell her on."
Tyler said an Australian campaign for Flying Sardine was something he had thought about for 12 months and he was happy to roll the dice. "She has been there just over two weeks. She is eating well now and had a couple of nice gallops and is not a high maintenance horse. She is pretty adaptable and would probably fit in most places."
The daughter of Flying Spur is a $41 outsider in early markets for Saturday's contest. "This is going to be a starting point for her," Tyler said. "It will probably be too short for her and whether she can keep up or not we will find out."
Tyler won't be on-hand at Caulfield on Saturday but is keen to venture over at some stage in the spring. "I have got that much going on here at the moment, I thought about going over but maybe next time," he said.
Tyler was joined in training partnership by his daughter Aimee for the first time last season and the pair won 35 races and in excess of $600,000 in prizemoney. "We had a really good year last season and hopefully we will have a similar one this year," Tyler said. "It is pretty tough going, you start at zero and have to do it all again. "The weather is a bit rough here at the moment. We had a lot of rain on Thursday morning and struggled to work the horses, everything was that wet, so that makes some of those wins all the more rewarding given we faced a few challenges from the elements."
Tyler said he was pleased with his team of horses for the new season but nominated Galway Garry, an improving six-year-old that has won his past two, as a horse to follow. "He won on both days of the national carnival and has come along in leaps and bounds and is turning into a really good horse."