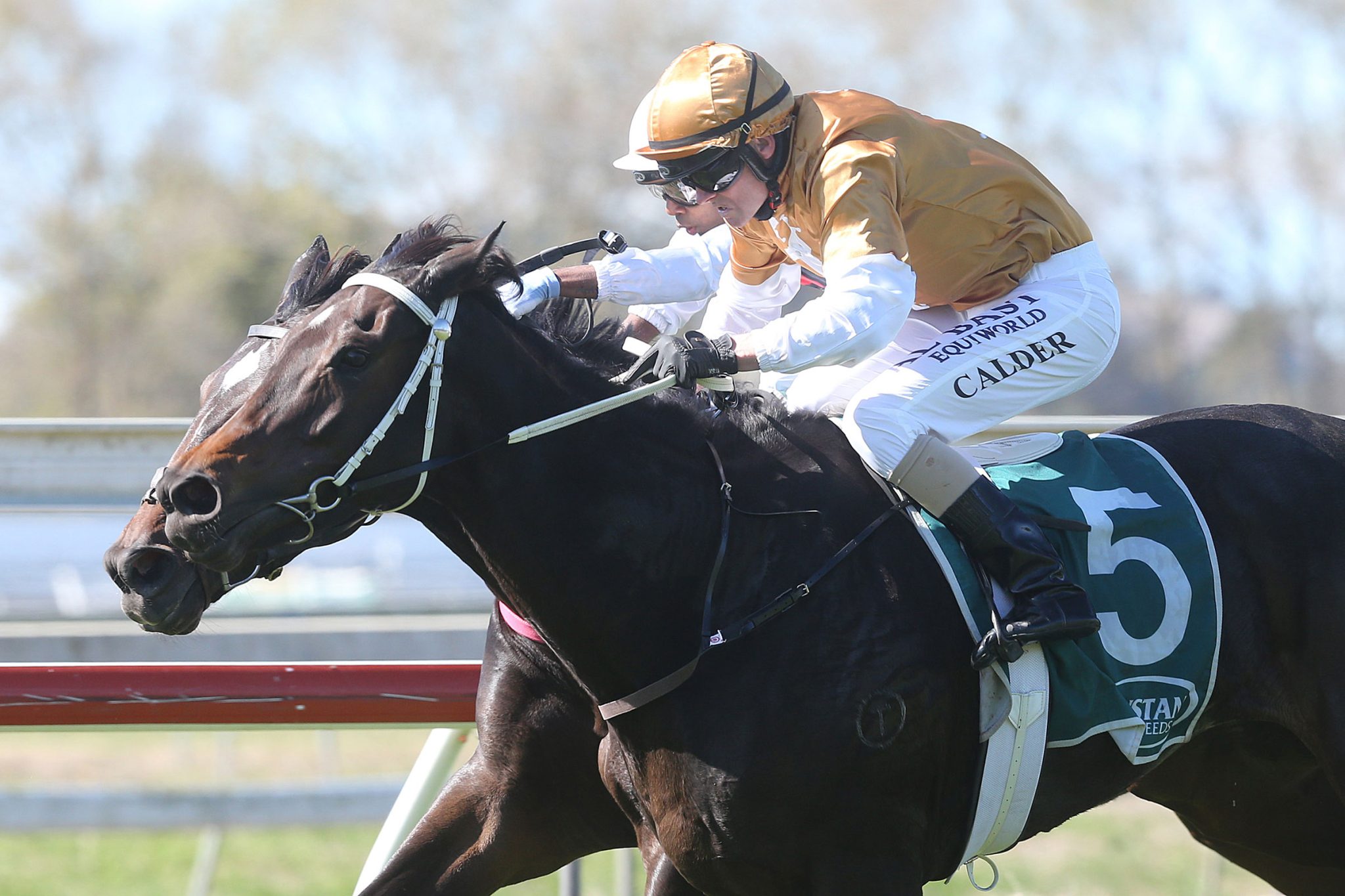 Despite feeling completely drained of energy after his day at the races at Pukekohe on Saturday, Nick Bishara had a broad smile on his face as he reclined on his couch at home that evening.
Bishara has just completed a stint in isolation after testing positive for COVID 19 after returning to New Zealand from a visit to Sydney to watch class mare Verry Elleegant compete in the Group 1 Queen Elizabeth Stakes (2000m) on the last day of the Championships at Randwick. Bishara originally trained the champion galloper and remains in the ownership.
The Ardmore Lodge trainer had two runners competing on Saturday so ventured to the track despite not feeling his usual perky self and was rewarded by promising mare Rising Storm delivering a victory in the opening event over 2100m before two-year-old gelding Texas finished a game sixth in the Listed Champagne Stakes (1600m) after being slow away at the start.
Bishara was delighted with both horses, despite admitting the day out had taken its toll on him.
"We went over to see Verry Elleegant compete at Randwick and managed to pick up a dose of Omicron on our return," he said.
"I have been one of those people who didn't think it was that big a deal but by god it really knocked me around.
"I have just been completely drained of energy and when I got home from the races on Saturday I spent the next four hours on the couch unable to move.
"We had been clear of isolation for three or four days, but I've still got some time to go before I am fully recovered I think.
"The best part of the day is that we came home with a win, which is just great for John and Victoria Carter who bred and race Rising Storm as I think they have a very nice horse on their hands there."
Bishara has been training for the Carters for several years now and has built up a formidable strike rate with their horses.
"I first met John and Victoria through an associate when Donna Logan was getting ready to move to Singapore," he said.
"They were looking for someone to train a few for them that was closer to their Auckland home and since we started I think I've won around 25 races for them.
"Cherry Lane accounts for ten of those, while Rising Reward, Rising Renown and now Rising Storm have all added to that tally.
"John has told me I have to win a stakes race for them next so hopefully I might be able to do that with Rising Storm as her next target will be the Rotorua Cup (Group 3, 2200m) next month.
"She just keeps rising to the challenges I put in front of her and is just so tough, so versatile and she has real closing speed which she showed on Saturday.
"She will go out for a spell after Rotorua and next season she could be a contender for a race like the New Zealand Cup (Group 3, 3200m)."
Bishara was initially disappointed with the final placing of his two-year-old Texas, who he expected to be a serious contender in the Champagne Stakes, but when he got him home after the races he realised just what a gutsy effort it had been.
"When we got him back to the stable after he had cooled down you could hardly touch him as he was very sore across his back," Bishara said.
"If you ran your hand down it he was yelping and flinching so we will be getting the physio to him as soon as we can.
"I think he may have spread himself or similar at the start where he was slow away, so to do what he did was very gutsy.
"He has the makings of a quality three-year-old so he can go to the paddock now and hopefully he comes back a bigger and stronger unit for his next campaign."
Bishara also reported that the members of the ownership group in Verry Elleegant would be holding a Zoom call with trainer Chris Waller later this week to decide on whether the winner of 11 Group One races would pursue a European campaign or whether she would be turned out and set for a final spring campaign as a seven-year-old.
More New Zealand horse racing news