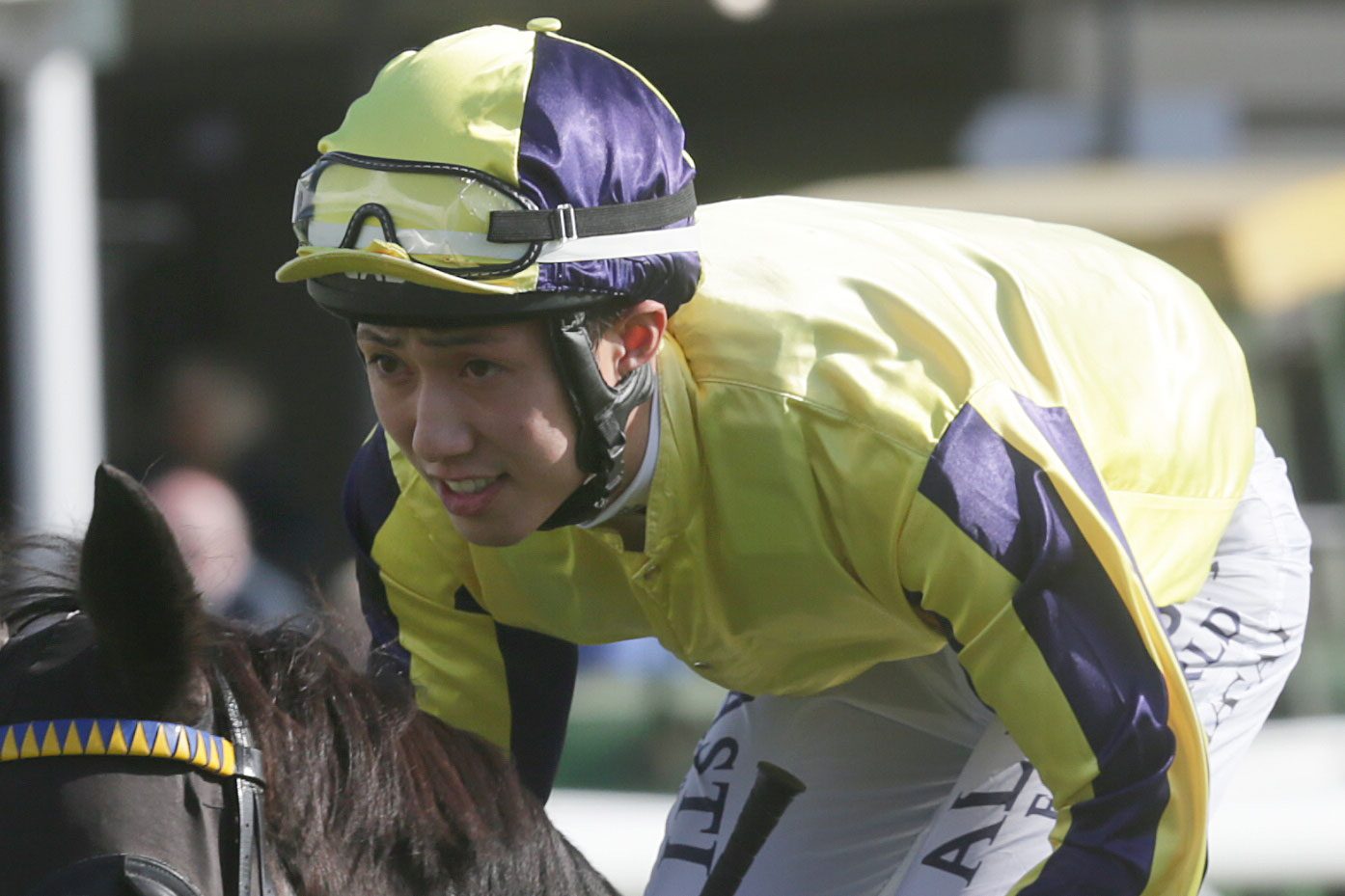 Apprentice jockey Yuto Kumagai has come a remarkably long way in a short time.
Three years after arriving in New Zealand from Japan with little more than a dream of becoming a jockey, the 25-year-old made the first race ride of his career a winning one at Matamata on Friday.
The rookie rider sat on the pace throughout the Matamata Post & Rails 1200 aboard Patch Prince, who is trained by his employers Lance O'Sullivan and Andrew Scott. The pair sprinted clear in the straight, defying $23.80 odds to win by two and a quarter lengths.
"It felt very good to win that race on Friday with my first ever ride," he said. "It was exciting."
Although Kumagai had some equestrian experience in Japan as a teenager, it was a giant leap into unknown territory when the aspiring jockey booked a one-way flight to Auckland three years ago to pursue a career in racing.
"I used to ride some showjumping horses and dressage horses in Japan when I was 18 years old," he said. "I didn't have any experience in a racing stable, but I really wanted to learn to become a jockey, so I decided to come to New Zealand.
"I caught a bus from Auckland Airport to Cambridge, where I met Linda Laing, and it was thanks to her that I went to Matamata and started working at Wexford Stables.
"I enjoy working at Wexford Stables. I really like all of the staff, they are very supportive, and I have learned a lot. I love it."
Scott was delighted with Friday's result.
"It was fantastic," he said. "He's been such a quick learner and hard worker, and it's a great story. He arrived in New Zealand a few years ago with a dream and a suitcase, and he caught a bus down to Cambridge to bang on doors and ask for a job.
"One of those doors was Linda Laing's, and she suggested that he could try coming across to us at Wexford.
"So he caught another bus over to Matamata, banged on our door, and I instantly liked him. It was quickly obvious that he was a hard worker, and he's had a big smile on his face throughout the three years that he's been working here.
"He didn't have much experience to start with, but he really wanted to learn. Our office manager had a pony, and one day he asked her if she could bring the pony in. Whenever he had free time – during his lunch breaks, and in the afternoons after work – he'd be on that pony and learning his craft.
"He moved on to the trotting track, then pacework, and then he started riding gallops. He's just kept learning and developing and working hard.
"He has an incredible work ethic, he really wants to be a jockey, and he's just the nicest kid. He's the first one to arrive at the stable and the last to leave, and he loves racing and follows it closely both here and in Japan.
"He spoke some English when he arrived, but that's come on in leaps and bounds while he's been here as well.
"It's great to have him in the stable, and we were all so happy to see him have that success on Friday."