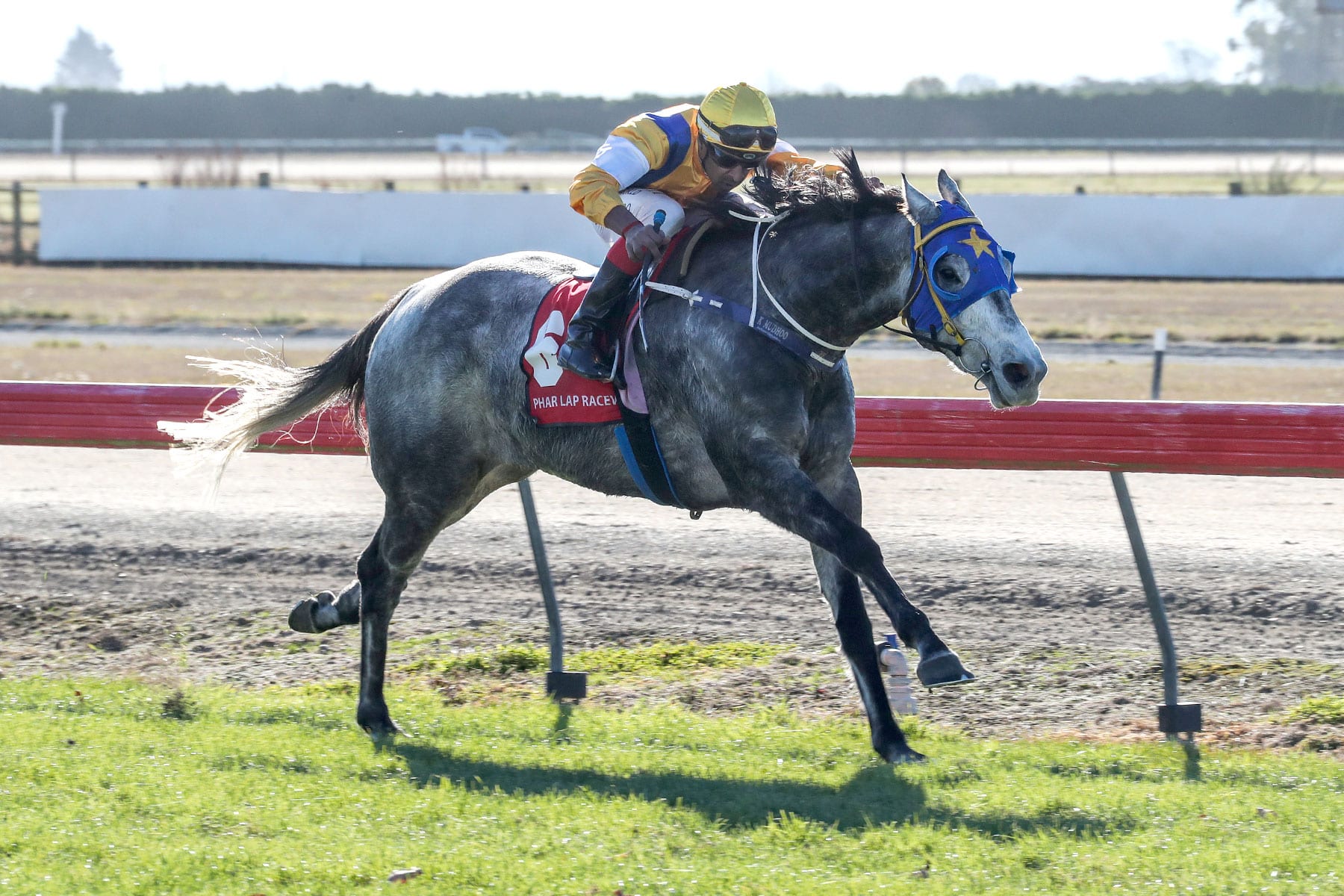 Word that Winton trainer John Phillips was able to float his horses trouble-free across the Ashburton River bridge allowed Timaru trainer Bruce Tapper to breathe a sigh of relief on Thursday afternoon.
Heavy rain in the Canterbury region prompted the Canterbury Jockey Club to move Friday's meeting to Ashburton, with officials citing heavy rain in Christchurch on Monday combined with Ashburton getting a 24-hour head start on drainage as a key driver for the venue change.
However, trainers south of the Ashburton River had plans to start horses at the meeting thrown into disarray when the State Highway 1 river bridge was closed to all traffic on Tuesday.
It was opened to light vehicles that night but it was only late on Thursday morning that trucks were given the all-clear to cross.
"We've been keeping a close watch on the news and even this morning there was nothing so we've been a bit worried whether we'd be able to get there and race or not," Tapper said.
"We'd been told there was another way across the river but that was going to take us another hour to get there so it wasn't ideal. But I can relax a bit now. This is a big relief."
Tapper has five horses entered for Friday's meeting, including last-start winners Global Star and So Natural, two-thirds of a hat-trick of winners for the stable at Timaru a fortnight ago.
"The team is going really well at the moment but the track will be a bit different to what they ran on at Timaru. It was a good track down here but it sounds like it will be a bog tomorrow," Tapper said.
Despite bright sunshine and drying conditions in flood-ravaged Mid Canterbury region, the Ashburton track was rated a Heavy11 on Thursday.
"So Natural loves it wet so it shouldn't be a problem to him and Manhattan Flame has won a few on heavy tracks but Redford, I just don't know. He used to handle it but his last two starts on slow tracks were shockers," Tapper said.
So Natural tackles the feature sprint, the Barneswood Farm Handicap (1200m), with Tapper reporting the Natural Destiny six-year-old gelding had thrived since his last-start Rating 74 win.
"We were going to ride him back that day but Krishna (Mudhoo, jockey) said he couldn't hold him. He's got a good record second-up too. I remember him winning his second start at $83 and he's been going along really well," Tapper said.
Global Star was another in the right form to complete a winning double, Tapper said.
"She's very well. We've had to change the rider with Kylie (Williams) taking another ride but she hasn't missed a beat and she should get a soft run, drawn barrier one."
Tapper was also expecting another performance that would see Manhattan Flame competitive after placings in his last two starts.
"He hasn't won one since he's been with us but he's right there knocking on the door every start so let's hope he can get one tomorrow."
Tapper's other entries were Redford in the 1600m open handicap and the balloted Gallery Girl in the 1200m maiden.
While news of the bridge reopening to trucks was welcomed by trainers, Dunedin jockey Jacob Lowry was happy to have taken risks out of the equation and booked flights to Christchurch to ensure his participation.
"I'd usually drive but early in the week we just didn't know what was going to happen. I checked and flights were reasonably cheap so I thought I'd just avoid any risk," said Lowry, who rides Harley Quinn, Midnight Runner, The Buffer and Hunter Villain at the meeting.