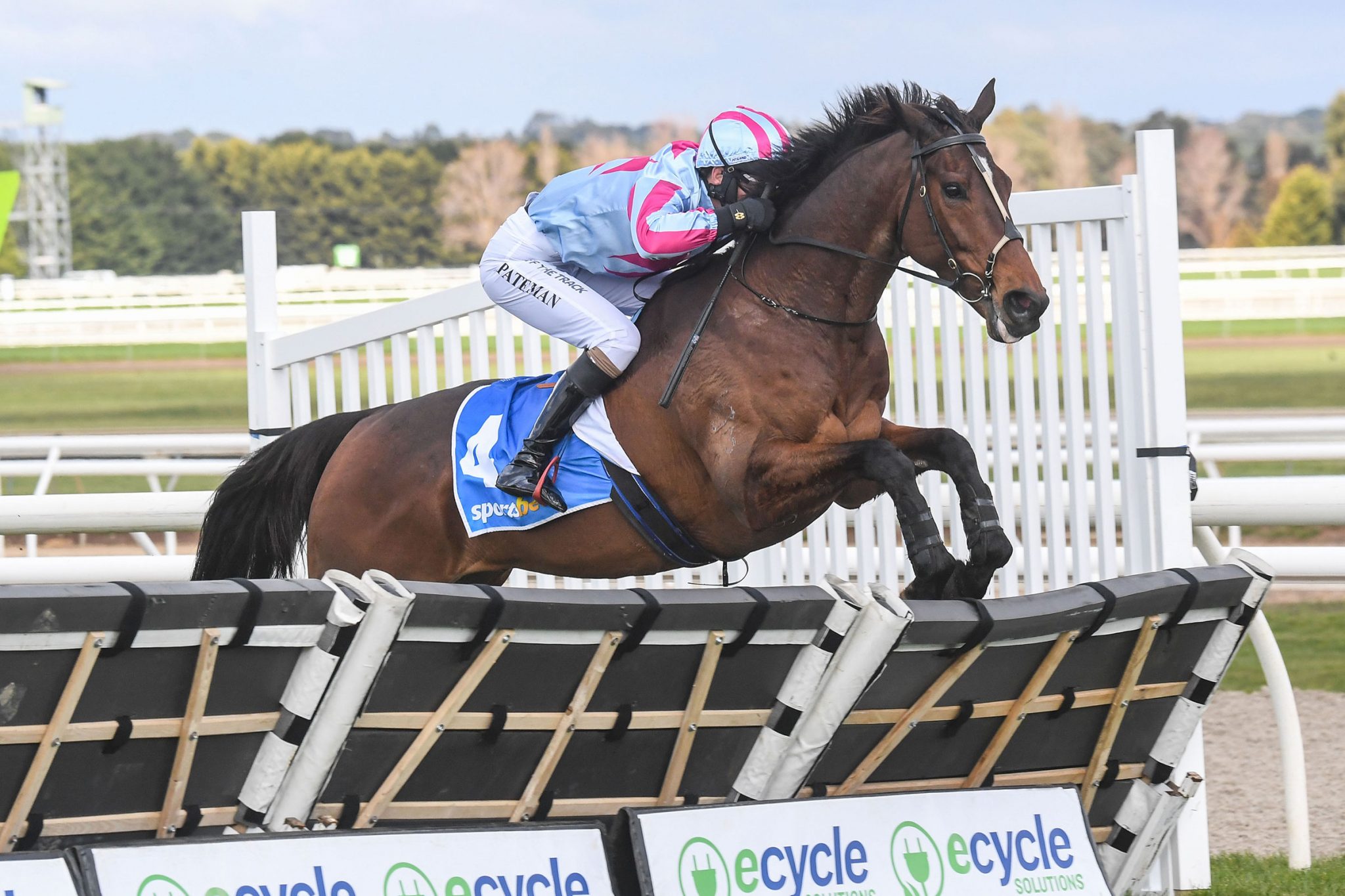 Australian Grand National Steeplechase day at Ballarat on Sunday got off to the perfect start for supporters of the Kiwi-bred jumping contenders with sons of White Robe Lodge stallion Raise The Flag winning the first two races.
Useful flat galloper Raise You Ten led all-the-way in a maiden 3250m hurdle contest, while one race later Heberite did the same in a similar event over 3400m.
Both gallopers did their racing in New Zealand out of the Wingatui stable of Brian and Shane Anderton where Raise You Ten won five races on the flat including the Listed Gore Guineas (1335m) as a three-year-old, while Heberite won four before the pair made their way to leading Victorian trainers Ciaron Maher and David Eustace.
White Robe Lodge manager Wayne Stewart was delighted with the results by the farm graduates.
"It was an exciting thirty minutes for us as both of the winners were born here at White Robe Lodge," Stewart said.
"They were both pretty good on the flat here, but Ciaron and David wanted them for a jumping career over there and they have made the best possible start.
"We have actually leased Raise You Ten to Ciaron and a group he put together, while we sold 80 percent of Heberite to the same syndicate who bought Ablaze from us.
"He (Ablaze) went on to win both the Grand National Steeplechase and Hurdle (4200m) over there, along with a Jericho Cup (4600m), so he really did a great job for them and for his sire."
Stewart acknowledged that the progeny of Raise The Flag are becoming more sought after by Australian trainers looking for quality staying types off the back of performances by horses like Ablaze, Group 1 Sydney Cup (3200m) winner Etah James and Group 3 Newcastle Cup (2300m) winner Broadside.
"A number of the Australian trainers are looking for those quality staying types that can race on past their three-year-old season and that is exactly the type of horse we produce," he said.
"You see the same people coming back to us and it has got to the point now that some of them are breeding to our stallions themselves.
"Both Ciaron and Declan Maher have mares with us who are in foal to Raise The Flag, as does Symon Wilde.
"They are looking to breed and grow the horses out here in our environment before heading across the Tasman and racing for the good money on offer there, so it is a win win for them.
"It's just a shame that New Zealand racing doesn't seem to be able to get its act together and cater for stayers at all levels more, like they seem to do in Australia."
Stewart has been buoyed by the bookings that all of the four stallions that stand at White Robe Lodge — Raise The Flag, new arrival Ancient Spirit, Ghibellines and Gallant Guru — have for the 2021 breeding season, although like all studmasters he would like a few more.
"We have steady bookings across the board, but you always want more," he said.
"I think this crop for Raise The Flag could be his best as the quality of mares he served last year are the best he has ever had.
"We are excited to get foals on the ground and to see just how they perform further down the track."