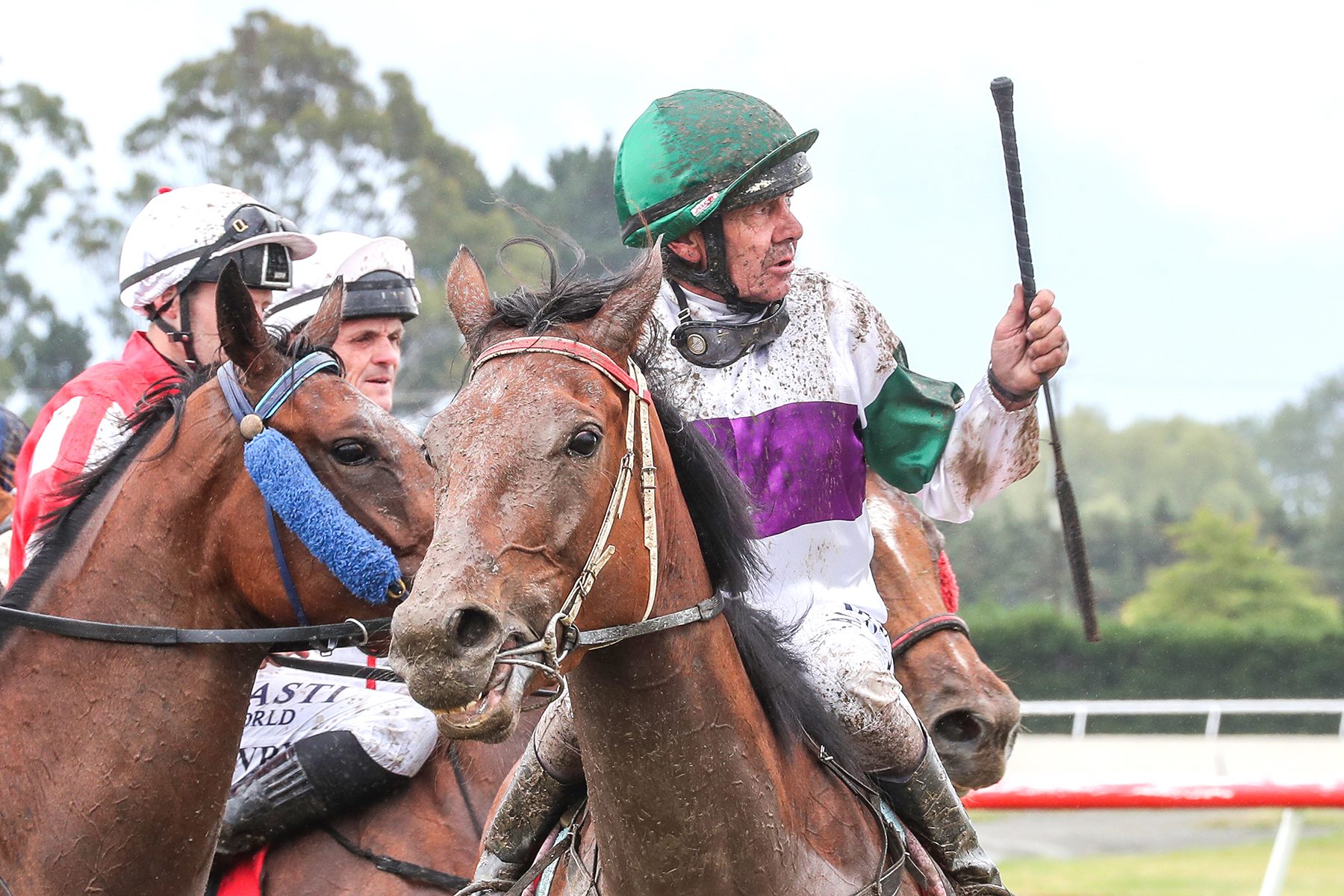 Neil Coulbeck isn't planning to be idle now that he's decided to stop training thoroughbreds.
Coulbeck sent his last horse to the races at Riccarton last Saturday, and nearly had the perfect farewell when Zacat was a close second in the Neil Coulbeck Rating 65, a race event marking his exit from the training ranks.
Although he's decided it's time to stop training now that he's 71, Coulbeck said he won't be sitting back for a quiet retirement.
"I've got a bit of land here where I have a few cattle, and I'll be keeping an eye on them. There's also some guys up the road that I'll be giving a hand to rather than working on my own horses," he said.
"I will be making sure I keep busy. I won't be 'retiring' any time soon."
From his base at Leithfield, about 40km north of Christchurch, Coulbeck has been one of the most respected trainers from the time he prepared his first winner, Southern Hostess, in the 1970s. His teams have not normally been large – he estimates the largest team he had was about 22 – but he's shown the ability to prepare a good horse and win big races with them.
Coulbeck's first top horse was Sea Princess, a Beaufort Sea filly who finished third to Noble Heights in the 1981 Group 1 New Zealand 1000 Guineas (1600m).
But his best-known horse was the outstanding sprinter Fritz, a multiple Group One winner at the turn of the century.
"He came from George Ritchie and John Austin, who rang me up and asked me to train him," Coulbeck said.
"I'd had a little bit of luck with horses by Kreisler, which is why I think they sent him to me. He showed ability straight away."
Fritz went on to win 15 races from 43 starts and became one of a select group of New Zealand sprinters to win both the Group 1 Telegraph Handicap (1200m), which he earned in 2000, and the Group 1 Railway Handicap (1200m), which he took out in 2001.
"I know a few horses have done it – another South Islander in Loader had done it a few years earlier – but not many, so it was a great thrill to win both," Coulbeck said.
"He was only a little horse, insignificant little plain bay horse, and wasn't very tall. There was nothing particularly special about him, but he had the right attitude and heart."
Fritz's other triumphs included the Gr.2 Hawke's Bay Challenge Stakes (1400m, now the Tarzino Trophy), the Timaru Stakes (1200m), and he finished second to Sunline in the Group 1 Waikato Sprint (1400m).
He also took Coulbeck to Australia, where he won the Group 2 Carlton Cup (1200m) at Doomben and finished fifth in the Group 1 Doomben 10,000 (1350m).
"I went over to Bevan Laming's stable and he looked after us really well," he said.
Another outstanding galloper from the Coulbeck barn was Covered n' Grey, a winner of 24 races, the most notable of which was the Group 2 Travis Stakes (1600m) at Te Rapa in 1997.
"I don't know what it was about her, but she always found the line. She never won by much more than a length, but she knew where the line was. She was a very good, honest racehorse."
Other good horses for Coulbeck were Group 3 Stewards Handicap (1200m) winner Kincaple Lad, Grand National Hurdles victor Woodbine Blue Chip, and the extremely versatile Decoy Lad.
"He was good enough to win a Kumara Gold Nuggets on the flat, and then over jumps he won the Wellington Hurdles and ran second in a Grand National Hurdles. He was a great horse for us," he said.
Coulbeck said he was leaving the industry without any regrets, saying racing had been extremely good to him.
In particular, he said it wasn't just the good horses that he will remember.
"It's not only the good horses that have made the job worth it. I've had good owners and good staff – one of my staff, Johnny Carroll, has been here 30-40 years. You've got to have good staff to train horses."
More New Zealand horse racing news