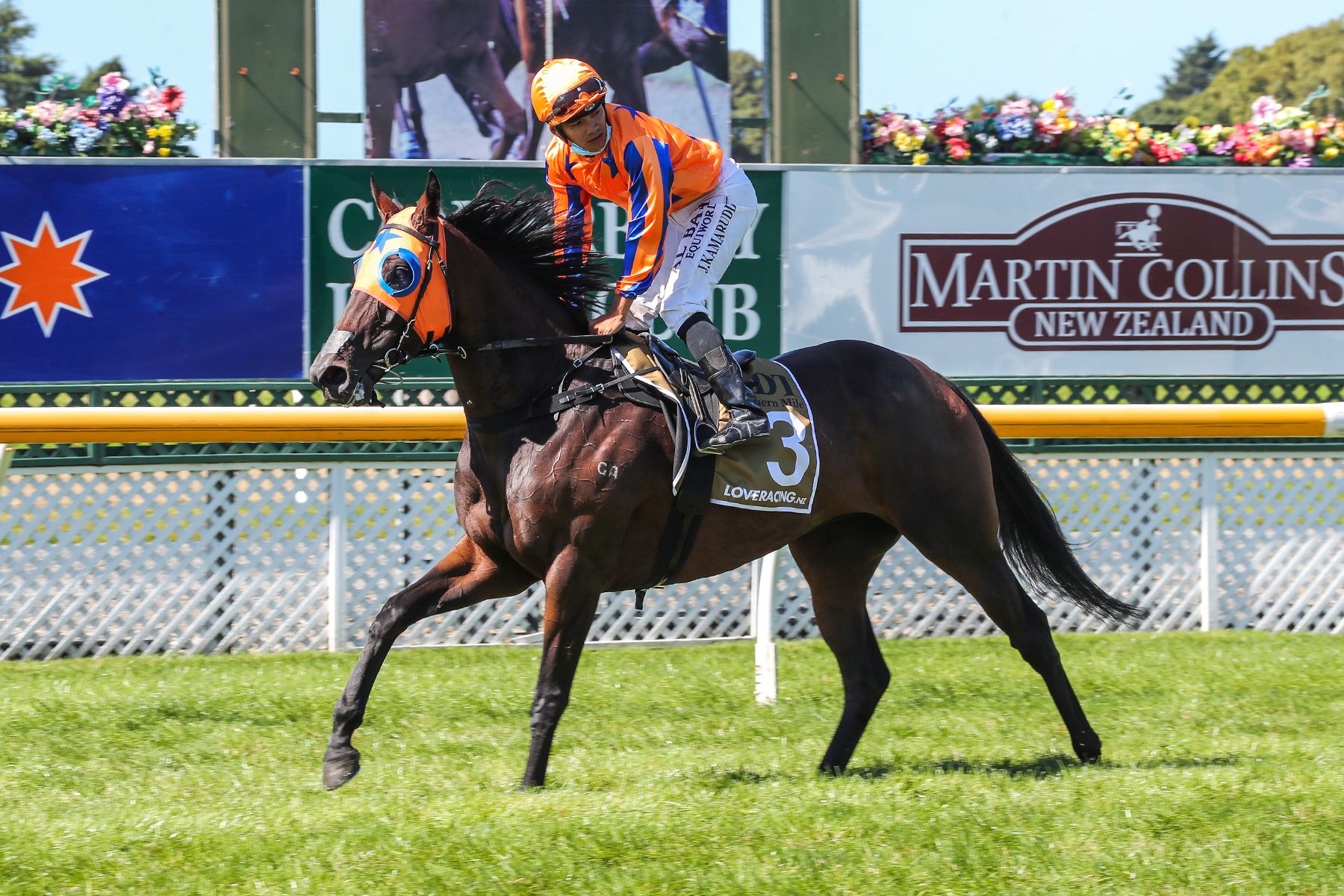 Matamata trainer Mark Walker has doubled his team in Christchurch as he builds to lucrative spring targets in the south.
To that end, Walker will produce 11 runners at Riccarton this week, four at Thursday's polytrack meeting and seven on the turf on Saturday.
Among those stepping out on Thursday is Zouluminious, a candidate for the Group 2 Coupland's Bakeries Mile (1600m) at Riccarton on November 9, in the Christchurch Casino South Island Racing Awards 1400.
Second on the polytrack at Riccarton last week, Zouluminous will again clash with stablemate Campionessa, who was fourth in the same race last week, though Aotea Lad has been scratched after not travelling down to Christchurch so well on Monday.
"They were both good last week. Zouluminous looked home but just the 62 kilos anchored her down the last bit. But she's come through it well and we're happy with her," Walker said.
"The 1200m was too short for Campionessa and she'll be one-paced till she gets up over a mile. They'll both be suited by the extra 200m but that's quite a strong race, looking at the field.
"We've just got to get some miles into their legs before their main targets. Zouluminous we're hoping to get into the Coupland's Mile and Campionessa the Spring Classic."
The Listed Sothys Spring Classic (2000m) at Riccarton on October 22 could yet also be a target for others in Walker's stable, should they step up in the coming weeks.
Several of the team raced at Taupo last Wednesday and travelled south on Monday ahead of targets this week, but Walker said it was important to build fitness ahead of target races.
"By running this week, it gets them on the right leg for other races, otherwise it's too long between races."
Hinchinbrook four-year-old mare Illicit Miss contests the Speight's Summit Ultra On Tap Maiden 1600 after her fifth placing resuming at Taupo, while Savabeel four-year-old mare Belle Of The Ball, who ran second in the Listed Warstep Stakes (2000m) at Riccarton last preparation, finished a luckless second at Taupo and tackles the Ellie Stoke Trust Charity Dinner Maiden 1400.
"She was unlucky. She probably should have won. She seems bright enough getting down there and it does look a nice race for her," Walker said of Belle Of The Ball.
On Illicit Miss, he added: "It was a good run at Taupo but she's more of a staying type so a mile should suit her better tomorrow."
Walker and stable apprentice Joe Kamaruddin will fly to Christchurch on Thursday for both meetings.
Saturday's meeting will see Walker with a strong hand in several races, with Grace 'N' Grey and Malborough Bay in the Murray Gillanders Memorial 3YO (1000m) and both Burgundy Rose and Summer Monsoon in the Pauline Jeffs 1200.
Last-start winner Irish Red, Dancarina and Invincibeel will also race.
"I'm surprised it's still heavy down there. I was hoping for a bit better track so it's just a case of seeing who gets through the ground," Walker said.
"Grace 'N' Grey and Malborough Bay have both got pretty strong northern form and that should hold them in good stead.
"Grace 'N' Grey will go on to the Canterbury Belle Stakes (1200m, Listed at Riccarton on September 17) from this. Malborough Bay, it was just going to be too long to wait till the Guineas Trial and I thought the more racing he gets at Riccarton the better so he'll take his chance in this and then step up to 1400m in the Guineas Trial (at Riccarton on October 1)."
Walker was happy with his open sprint pair, with Burgundy Rose on track for the Listed Pegasus Stakes (1000m) at Riccarton on November 5 and the Group 3 Lindauer Stewards Stakes (1200m) at the same track a week later, while he was hoping the return south would spark Summer Monsoon.
"Burgundy Rose should race pretty well but drawn one isn't ideal for her. She's going well," Walker said.
"We're hoping Summer Monsoon can find his best form again. He seems to grow another leg racing down south.
"Irish Red won really nicely last week and she'll improve with that too. Dancarina trialled pretty and the 1000m will suit her."
More New Zealand horse racing news