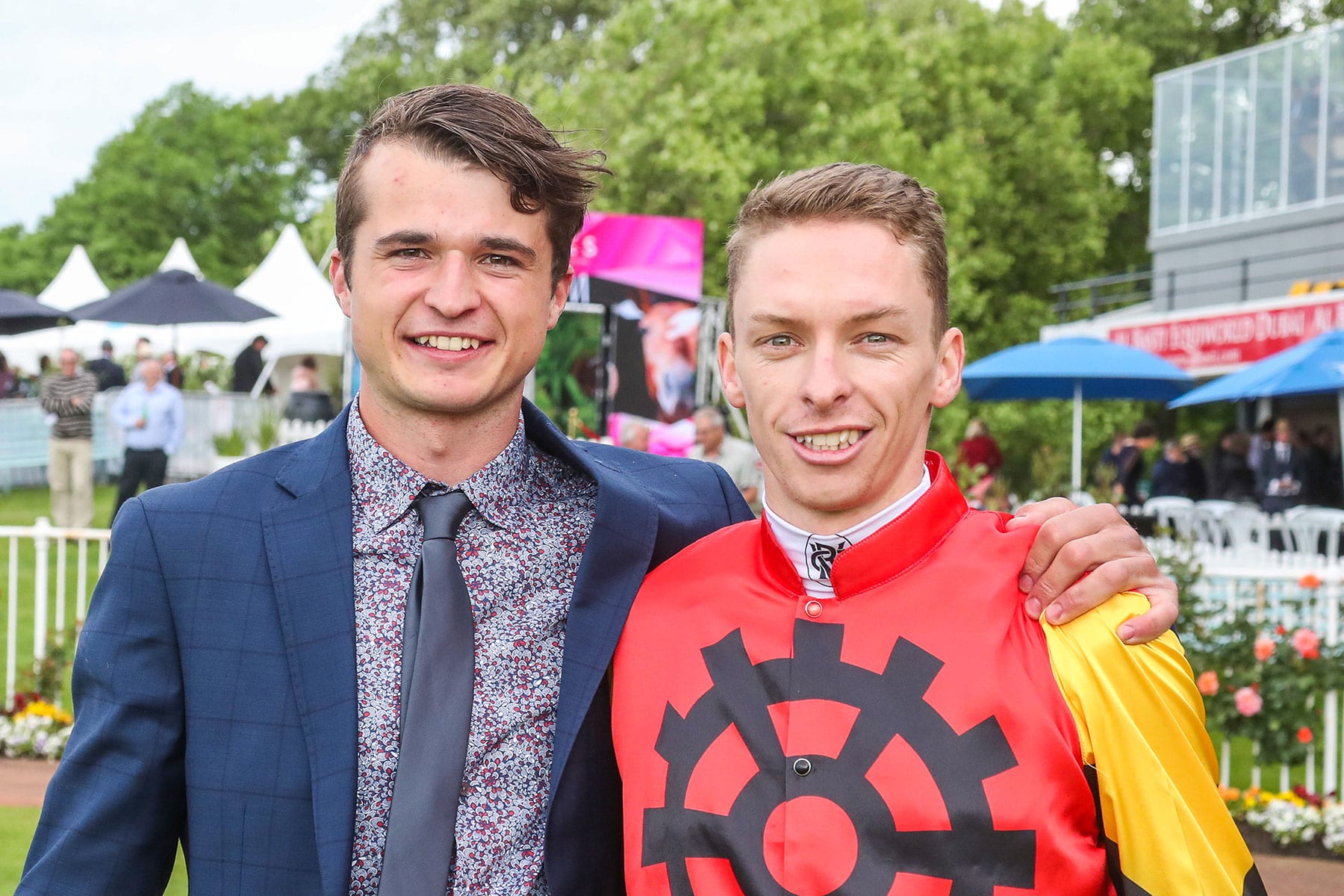 Estimated Reading Time: <1 minutes
New Zealand horseman Daniel Miller has taken little time to establish his place in the country's training ranks and now he's looking forward to the next stage of his burgeoning career.
At age 24, Miller has already saddled up 23 winners in less than three seasons' training, a figure that matches his number of wins as a jockey when his tall frame forced him to ride almost exclusively over jumps and in highweights.
Horses have been part of his life for as long as he can remember, growing up in the Bay of Plenty and coming through pony club to be a successful showjumping rider. His contemporaries included now successful Melbourne-based jockey Mick Dee and likewise Miller had hopes of a career in the saddle.
"I wanted to make a career as a jockey but then I got too big, so I had to ride over jumps," Miller said.
"My apprenticeship at Te Akau served me well though. I rode my share of winners and when I came out of my time I was able to buy my first house."
After putting his skills to good use with breaking-in and pre-training work, Miller took out his trainer's licence at the start of the 2018-19 season. He struck immediate success when producing Sheezallmine, raced by his parents John and Maree, for a debut win at Pukekohe Park in December 2018.
The Super Easy filly won her next two starts as well and has gone on to provide her trainer with two of his three black-type wins, in the Group 3 Stewards Stakes (1200m) at Riccarton in November 2019 and the Listed Hazlett Stakes (1200m) at Wingatui late last year. His other black-type horse, Listed Welcome Stakes (1000m) winner La Romanee, is also owned by his parents.
While Miller got a superb kick-start to his training career with his parents' support, his client base has broadened considerably since. Amongst those now with horses in the stable is former Southlander Ray Cattle, whose purchase of Parkvale Farm just south of Matamata offers Miller a golden opportunity to expand his base.
Previous occupants of the 41-hectare property, which comprises extensive stabling, paddocks and a 1000-metre track, include Hall of Fame trainer Jim Gibbs, while most recently it has been the breaking, pre-training and racehorse agistment wing of the Valachi Downs operation.
"I first got to know Mr Cattle about 18 months ago when I pre-trained a couple of horses for him," Miller said.
"Then I ended up with four of his racehorses and moved into his property north of Matamata, which I've been running along with a 12-horse barn at the Matamata racecourse.
"When Parkvale Farm went on the market, he came to me and said would I be interested in transferring there. It was an easy decision to make.
"I'm looking forward to moving to Parkvale at the end of the month. The results we've had have been good, but it will give me more room to expand and options as to how I train. What with the track, treadmills, lovely paddocks that I can work them across if I want to, I'm pretty excited about what it has to offer.
"We're working around 30 horses at the moment and just finishing the last of the breakers. Once they're done more of the spring horses will get into gear, so there's plenty to look forward to."
Miller's immediate focus includes the exciting late starter Paradigm Shift, who this weekend returns to the scene of his recent Ruakaka win sitting on an unbeaten hat-trick. The Showcasing six-year-old has been a revelation since Miller put him into work late last year for a 25-strong syndicate headed by his owner Sally Gillespie.
"I remember back when we started working him and the funny looks we were getting – like who would bother with a six-year-old – and to be honest I wasn't sure what to expect either," Miller said.
"But once we got him going we realised he had something, and now he's won his only two starts. That was a pretty good effort last time at Ruakaka. He got taken on through the middle stages but then he went and put a break on them at the top of the straight and really dug in when they came at him.
"He's definitely come on from that run – I'd say he's improved a few lengths. It's another step up but I'm very happy with him."
Miller's other Ruakaka starter is the maiden 1600m candidate Annalone, a multiple placegetter who her trainer will be leaning on in his quest for a special end-of-season title.
"She'll like the better footing up there and if she was to win that it will bring me level with Peter Didham for the newcomer to training award. It's based on individual winners and I'm on nine, one behind Peter.
"I've got a couple of others that might put their hand up, but even if it doesn't happen it's been a good season. We've won 13 races, one of them a stakes race, and a decent strike rate, so I'm not complaining."