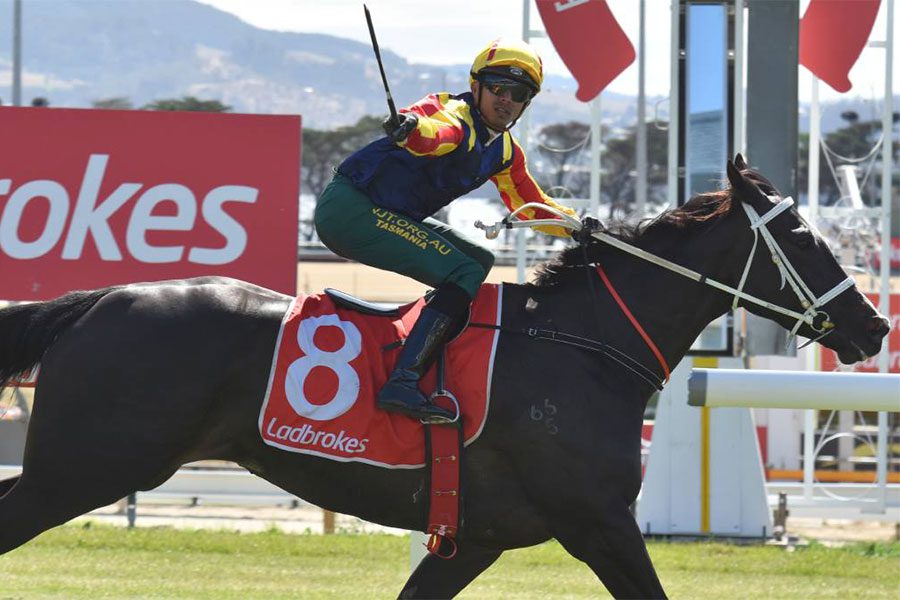 Alice Springs jockey Ianish Luximon is thrilled to be riding in Perth on Wednesday in heat two of the 2023 National Apprentice Race Series (NARS).
Not only will the 25-year-old be making his WA debut at Belmont, but he will also catch up with two friends from his home country of Mauritius.
Luximon will partner four-year-old gelding President Sam for Ravenswood trainer Tara Itzstein in the third leg over 2100m (RTG54), and five-year-old mare Celebrity Witness for Baldivis trainers Daniel and Ben Pearce in the fourth leg over 1600m (Class 5).
Brayden Gaerth (WA), Marnu Potgieter (Qld), Ellis Wong (SA), Hannah Edgley (Vic) and Codi Jordan (Tas) will also be seeking points for their respective states.
After heat one in Darwin on March 4, Victoria leads the way on 14 points thanks to Matthew Chadwick, followed by Queensland (12), WA (6), SA (6), NT (3) and Tasmania (2) – NSW is not participating.
Further heats are scheduled for Hobart (March 19), Strathalbyn (March 22), Eagle Farm (March 29) and Sandown (April 19) – NT will not be represented in Tasmania.
Red Centre apprentice Dakota-Lee Gillett was the NT rider for heat one, while Luximon will also be on deck at Strathalbyn and Darwin-based Jade Hampson, who won a leg at Fannie Bay, is heading to Brisbane and Melbourne.
WA apprentices Keshaw Dhurun and Brandon Louis, from Mauritius, will feature on Wednesday.
Dhurun will ride Float Our Boat (Tina Glasson) and Louis will partner Kutsanya (Roy Rogers) in the third leg, while Dhurun is booked on Heaps Of Moolah (Michael Miller) in the fourth leg.
Dhurun and Louis are aligned with trainers Neville Parnham and Chris Gangemi, respectively.
"I'm looking forward to my trip to Perth and hopefully bring some points home," Luximon said.
"I have never ridden there before, but I do follow the racing in Perth and I've got friends from Mauritius who ride there.
"I'll ask them for a few tips about the track – just get a few hints and what its like to ride there.
"I know Brandon from my days riding in Tasmania.
"Keshaw and I were working together as stablehands in Mauritius and doing trackwork together, and then he moved to Perth.
"I just follow them when there's no racing here and just watch them – it's good to see how they're going.
"Riding at Belmont is a great opportunity, very grateful to represent the NT."
Luximon made his debut in the Apple Isle in December 2019 for 412 rides and 18 wins after stints in Malaysia and Singapore, and was in fact victorious in a NARS leg in Hobart in 2020.
Ending his Tasmanian tenure in early November 2021, Luximon made his Alice Springs debut a few weeks later before the end of spring.
"Lucky I have ridden over the mile a few times before heading over to Perth, but 2100m on the turf will be a bit different," he said.
"It has been a while since I have ridden over 2100m – the pace will be different.
"I have a bit of experience riding on the turf when I was in Tasmania."
President Sam, victorious in a 2100m Belmont maiden two starts ago on February 16, has drawn barrier 18 in a race with four emergencies, while Celebrity Witness has twice finished second in her past three starts.
"When I get there I will have to ask the apprentice Taj Dyson – I don't really know him – about President Sam because I see he has ridden the horse in its last three starts," Luximon said.
"It's a big track, I don't know how quick they go, but I will just have to see what the trainer asks me to do.
"I've got 3kg off and will carry 55kg in both races – Celebrity Witness is a good chance and has a good barrier.
"She had a second last start, got beaten by 0.12 over 1500m at York and now in the mile, so maybe that will suit her."
Former WA jockey Peter Hall, the chaperone for apprentice Cassey Martinan when the 2023 NARS kicked off in Darwin, will assist Luximon when he arrives in Perth.
"I knew of Peter, he rode in Mauritius," Luximon said.
"I met him in Darwin – he said that he followed me when I was riding in Tasmania.
"Andrew O'Toole (TRNT) set it up for me when I get to Perth for Peter to look after me, which is good.
"I won on El Magnificence for Phil Cole in Darwin and Peter gave me some advice after the race which will help me in the future."
Luximon is in a positive frame for his WA excursion after getting four-year-old gelding Ginger Creek home for trainer Kevin Lamprecht, who is also his boss, over 1100m (BM54) at Pioneer Park on Saturday.
Returning from a three-month spell, the son of More Than Ready settled fourth before unwinding at the 400m and taking over at the 200m to make it two wins from five starts in the Red Centre after winning first-up in the NT in October.
"The horse was working good and it was a good win, especially for Kevin – he has been my supporter here in the Territory and with all my rides for him it just gives me more confidence," Luximon said.
"He is always giving me feedback, giving me tips how to make corrections if I did something wrong and how I could have done it better."
Luximon, the champion Alice Springs apprentice for the 2021/22 season with six wins, has had 12 wins from 159 rides in the Red Centre and three wins from 52 starts in the Top End.
It's a busy week for the fourth-year apprentice, who returns to the NT this weekend for the St Patrick's Day Cup meetings in Darwin (Saturday) and Alice Springs (Sunday) before riding at Strathalbyn next Wednesday.