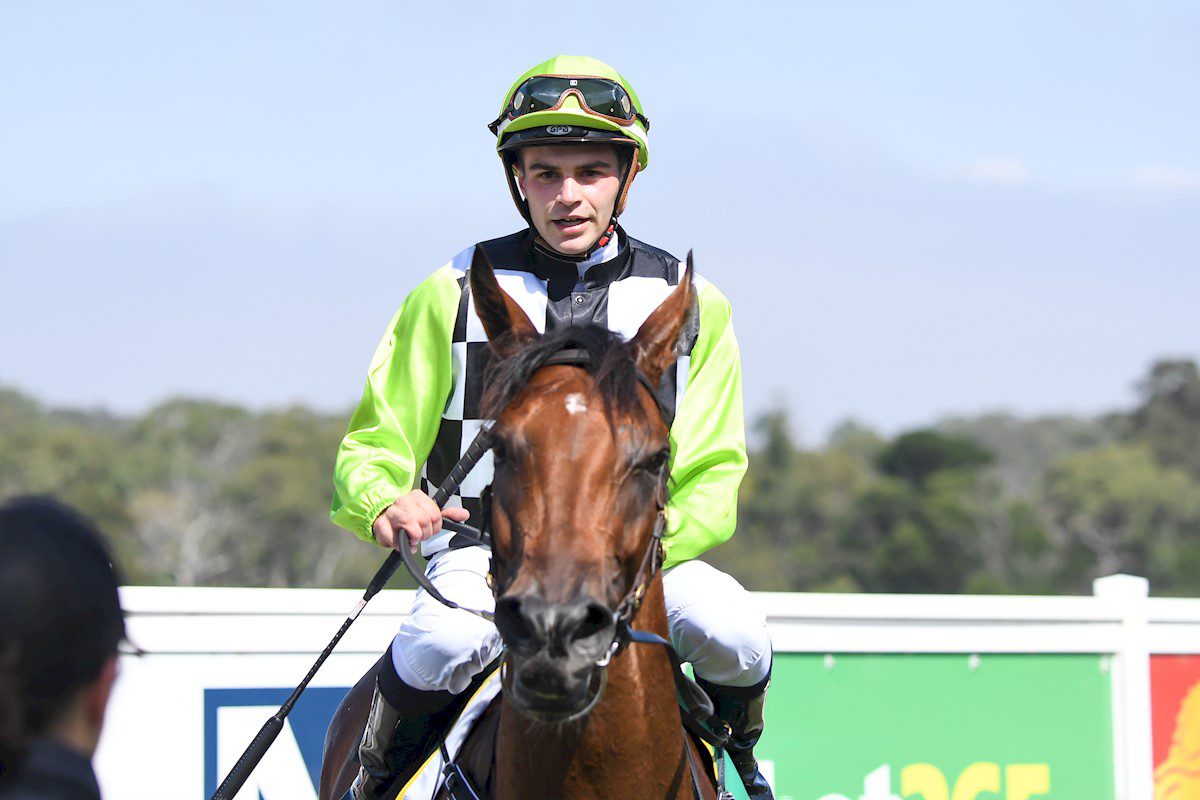 NT riders Jade Hampson and Ianish Luximon praised the opening heats of the 2023 National Apprentice Race Series at Darwin's Fannie Bay on Saturday.
Darwin's Hampson and Alice Springs' Luximon were joined by Top End apprentice Emma Lines and Red Centre pair Dakota-Lee Gillett and Lek Maloney for the two races scheduled.
It was the first time NT apprentices had participated in the concept since 2014 with Hampson, winning the first race by a nose on Gary Clarke's fast-finishing Thunder Peak from Chris Nash's favourite Archie James, who was ridden by Lines.
Victoria's Matthew Chadwick was 3.5 lengths away in third place in the race over 1200m (BM54) on Phil Cole's hope Colhoun.
Gillett, the only NT apprentice who could pick up points, was fifth on Tom Logan's Ye Hella, while Maloney was sixth on Ella Clarke's Eurellydidit and Luximon was eighth on Tayarn Halter's Pocket Pistol.
Other interstate jockeys to feature included Queensland's Sophie Wilcock, South Australia's Jade Doyle, Tasmania's Brooke Hanham, and Western Australia's Cassey Martinan – no NSW apprentice was represented.
In the first leg Doyle was fourth on Halter's I'm A Dreamer, Martinan seventh on Gary Clarke's Captain Hedderwick, Hanham ninth on Patrick Johnston's Bull Market and Wilcock 10th on Cole's Looking For You.
Riders were partnered with their horse following a random draw by the Darwin Turf Club, with points awarded based on where their horse finished.
Chadwick picked up 12 points, Doyle five points and Gillett two points in the first leg, while Martinan, Hanham and Wilcock received one point each.
In the second leg over 1100m (Class 2), Wilcock led from start to finish on Gary Clarke's Doc O'Connor to overcome Martinan on Chloe Baxter's Del Viento and Hampson on Halter's Real Reason.
Chadwick was fourth on Halter's Pointo's Pick from Doyle on Halter's More Snitzel, Hanham on Cole's Courageous Hearts, Gillett on Cole's Sodbuster and Maloney on Nash's One For Anna.
Points allocated for the second leg were 11 for first, five for second, two for third, and one for unplaced, with Chadwick (14) winning the NT heat for Victoria from Wilcock (12), Doyle (6), Martinan (6), Gillett (3) and Hanham (2).
The second NARS meeting takes place next Wednesday at Belmont in Perth with Luximon representing the NT – he will also feature in the fourth heat at Strathalbyn in South Australia on March 22.
No NT rider will feature at the third heat in Hobart on March 19, while Hampson will be on deck for the fifth heat at Eagle Farm on March 29 and the sixth heat at Sandown on April 19.
"I think NARS is good where we apprentices get the opportunity to ride at different racetracks, especially riding on turf which gives you a different feel," Luximon said.
"I think it's fair we don't get to pick what horse we want to ride and that makes it more competitive when you see other riders on a better horse.
"It was an absolute pleasure to meet the interstate apprentices – I only know Jade Doyle as she came to ride in Alice a couple of times.
"As Matt Chadwick was in same jockeys' room I had the chance to have few words with him – how he manages his rides in Victoria, his daily routine, how many horses he works in the morning and what the weather is like in Victoria.
"It was rare to be in a race full of apprentices, but to be honest I was really focused on my rides and I considered it the same as how I would ride with seniors riders.
"It was a pretty good day and the interstate riders didn't really do anything different compared to what I would do before and after a race."
Hampson shared her thoughts as well.
"I think the NARS concept is a great opportunity for apprentices to get their name out there, and also ride against different apprentices on different tracks," she said.
"How they select who rides which horse is the fairest way they could possibly do it.
"Getting to meet the interstate apprentices and talk about their day-to-day life in different states and where they ride was very interesting.
"Also, it was great to see Cassey (Martinan) from WA up in the Territory, who I rode with when visiting Broome.
"Riding in a race full of apprentices, especially people you haven't ridden against before can have its challenges as you're not familiar with their riding style and tactics.
"The interstate riders seem to do everything similar as to what we were taught.
"Overall, I believe the Darwin meeting was a huge success and credit to the club for running such a great day – they were very accommodating to everyone.
"To be able to win heat on Saturday aboard Thunder Peak was a great thrill and also having the opportunity to ride for Gary Clarke for the first time was fantastic.
"It was interesting to engage in pre and post race conversations with Gary for the first time."
It was thrilling when Hampson's Thunder Peak edged out Line's Archie James in the first heat, but for Lines it was harrowing as the saddle slipped on her mount mid-race.
The fact that Archie James, who shifted inwards when Lines became unbalanced, remained competitive and maintained a true line was testament to the skills of the Darwin apprentice, who was unable to extend the horse in the final 100m as Thunder Peak mounted a challenge.
Lines dismounted from Archie James once pulling up and walked the horse back to the mounting.
The teenager was then treated by paramedics for heat exhaustion, and despite not receiving further medical attention she was stood down and could not fulfil her obligations for the rest of the meeting.
Hampson replaced Lines on Real Reason in the second leg.