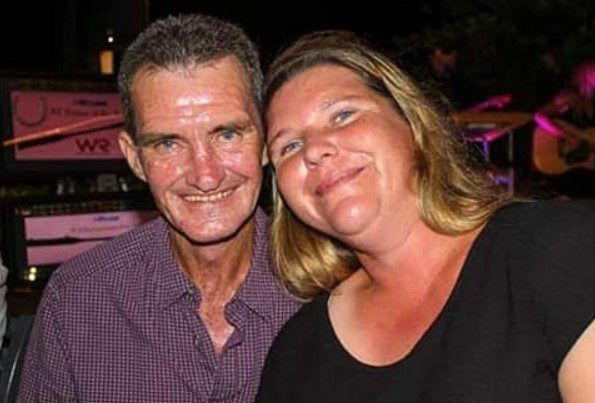 The end of the year is fast approaching and it's clearly the off-season when it comes to racing in Alice Springs.
Field numbers are down and to be fair Red Centre trainers have a majority of their top horses spelling in a paddock.
As far as veteran Northern Territory jockey Paul Denton is concerned he will approach Saturday's meeting at Pioneer Park as if it was the final day of the Alice Springs Cup Carnival.
Probably not as much pressure as the Alice Springs Cup or Pioneer Sprint, both $100,000 races, but with a full book of rides on the five-race program the 58-year-old will still have that customary look of steely resolve etched all over his face.
Denton could have good day with Vega Prince (Race 1), Acres Midnight (Race 2) and The Chaplain (Race 5) in the mix, while Man In Motion (Race 3) and Lunch Session (Race 4) will have to find that spark.
Except for Lunch Session, who raced last weekend, Denton partnered Vega Prince, Man In Motion and The Chaplain, who also featured last Saturday – and rode Acres Midnight at his previous start on October 29.
Denton will again have the chance to ride for daughter Leah Walling-Denton when he partners Acres Midnight over 1100m (BM54).
"Acres Midnight is an each-way hope and is probably more of a 1000m horse, but it's pretty hard trying to find a 1000m race for him," he said.
"He's run two thirds, I ran third on him over 1100m last start.
"He's a chance, but I would have preferred it being 1000m."
And Denton still gets a kick out of riding horses for his daughter.
"It's pretty good, I've been doing it for a few years now," he said.
"It was six years ago when I won a race for Leah over the Carnival – her first Carnival winner in Alice Springs with Merveille.
"I nearly cried – it probably gave me just as bigger thrill as winning all my Palmerston Sprints, Darwin Cups, Alice Springs Cups and other feature races.
"That win by Merveille still sticks in the mind, it's my profile photo on Facebook."
The Chaplain and Vega Prince are trained by Lisa Whittle, who won the 2021/22 Alice Springs and Provincial premiership, and will feature over 1600m (0-64) and 1200m (Class 2), respectively.
"The Chaplain ran second for me three starts ago, it was a very good run," Denton said.
"If he runs up to that race he should be nearly winning against that field on Saturday.
"He just seemed to race a bit flat with me last week, so we freshened him up.
"He's developing into a good horse, so we might have probably done a bit too much with him.
"He's had an easy week with the quick back up.
"Vega Prince, he's a maiden, but there have been plenty of horses that can't win a maiden and actually come out and win a Class 2.
"He's ran four seconds in a row, he probably should have won last Saturday.
"At the 250m, Kevin Lamprecht's Rupert's Delight that led drifted out and I had to change course and go back the inside – it just stopped his momentum and he only got beaten a short-head.
"He's previous two starts he ran second to Kikuyu and Delago Lad, they've both gone on to win three straight.
"The form is stacking up around him, he's just been a bit stiff to run into those sort of horses."
Jess Gleeson's Man In Motion lines up over 1000m (0-76), while Dick Leech's Lunch Session takes on open company over 1400m.
"Man In Motion battled last week – he jumped and travelled well, but as soon as Cyclonite went past him he dropped the bit and appeared to give it away," Denton said.
"They're putting the blinkers back on him, but he's got to turn his form around.
"I won a race on Lunch Session over 2000m on Cup Day in May, but he probably didn't have the best of rides in the 1600m first up three weeks ago – he got caught wide, knocked up and probably the 1200m last start was way too short for him.
"He could bounce back over 1400m, but he's probably nearly looking for a mile now.
"I wouldn't discount him on his best form."
Lunch Session will match it with the Paul Gardner-trained Roughly, who has won five of her past 10 starts – three of those wins were under the guidance of Walling-Denton.
The 10-year-old mare found a new lease of life in July winning two races for Darwin-based trainer Phil Cole before winding up with Walling-Denton.
"Roughly is back with Paul Gardner, who also owns the horse, but Leah did a good job with her," Denton said.
"Yeah, I'm her dad, but she actually does a good job with all of her horses.
"She's never really had the horses to show her talent.
"It's good that she's got out there though and had success."
Denton, who has based himself in the Red Centre and rides infrequently in Darwin, started his career in the late 1980s and ended last season with 26 wins at Pioneer Park and two wins at Tennant Creek, as well as six wins at Fannie Bay.
More Australian horse racing news