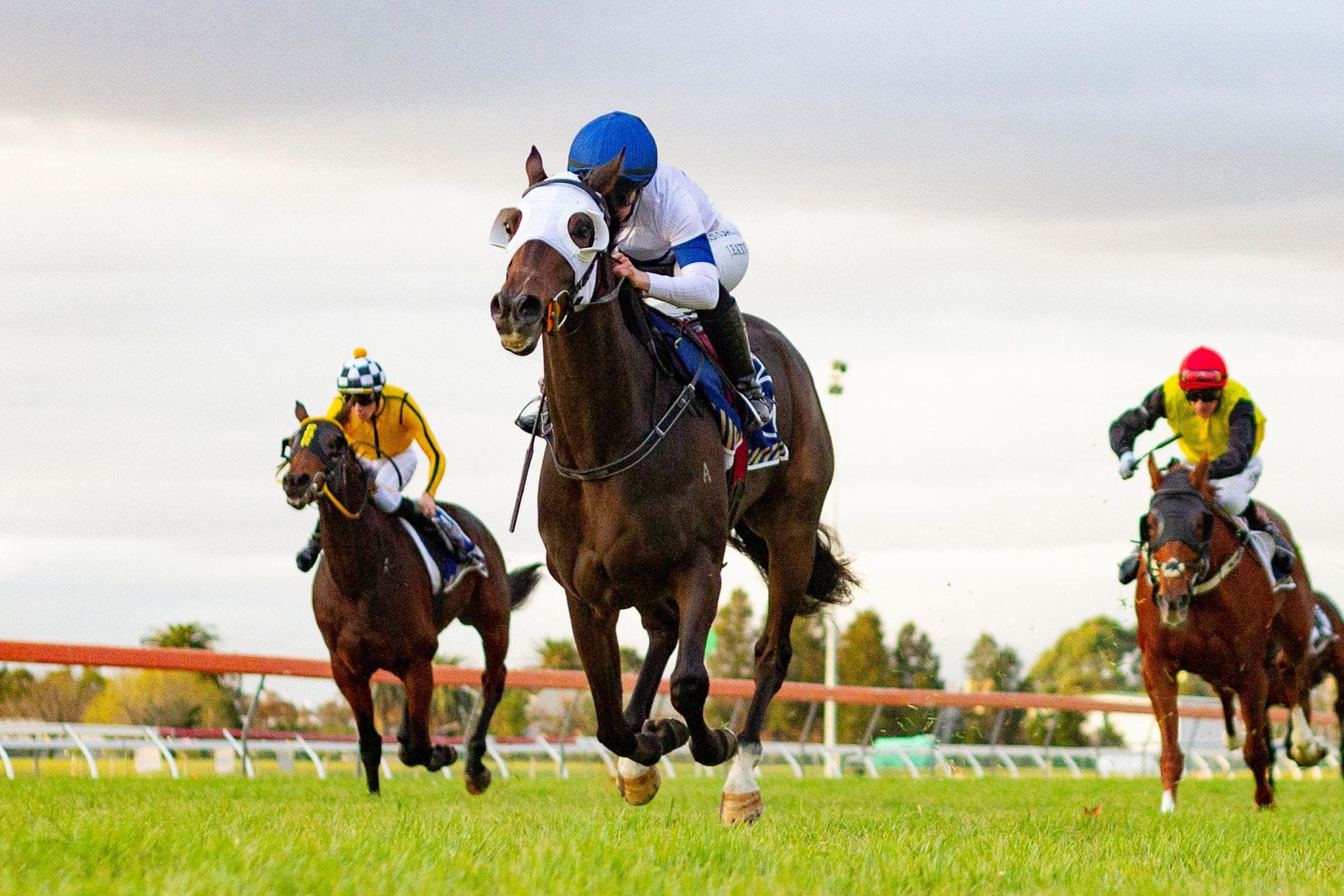 While Plan A didn't come to fruition for South Australian trainer Michael Hickmott and former New Zealand galloper Lord Bouzeron, the combination bounced back with a victory at Morphettville on Saturday that has Hickmott ready for more.
The rising five-year-old son of Burgundy did his initial racing in New Zealand out of the Chrissy Bambry stable, where he won three races.
Transferred to Bambry's brother-in-law, Francis Finnegan in Melbourne, the nuggety gelding won at Caulfield when making his Australian debut in July last year and went several good races without striking success in seven further starts.
Enter Hickmott, who was looking to add another New Zealand-bred staying type to his Murray Bridge stable and purchased Lord Bouzeron for longtime friend Andrew Maloney and a large group of clients with the specific aim of winning the Alice Springs Cup (2000m) with him.
"I had heard the horse was for sale and I know Chrissy quite well, so I gave her a call and managed to get a deal done on him," Hickmott said.
"Andrew Maloney is a very close friend, practically family and lives up in the Alice Springs area, so the express purpose was to buy the horse and win the Alice Springs Cup with him.
"Things didn't pan out like we had hoped and he had some terrible luck in the race, so he ended up running a very unlucky fifth.
"We brought him home and lined him up last week and the bad luck continued so it was a hell of a relief to finally get that win with him on Saturday."
Hickmott was full of praise for the ride by stable apprentice Jessica Eaton to land the horse an impressive three and half-lengths winner and predicts there is plenty more in store for him.
"It was great to get Jess back on board as she rode him exactly to instructions and he won very comfortably," he said.
"I think he is a really nice horse who will be even better this time next year, so we will give him one or two more in this prep before he goes away for a good long break and we bring him back in the autumn.
"While he handles most tracks, he is best with the cut out of the surface so racing him in the summer seems a little pointless.
"He can have a break and we can then get him ready for that Alice Springs Cup again next year."
Hickmott has been one of the rising stars of the Australian training ranks in the past few years and makes no secret of the high regard he has for New Zealand-bred thoroughbreds.
"I certainly haven't been backwards about letting people know just how much I like the Kiwi horses," he said.
"I'm not sure what it is about them, but they just seem to suit the way I train and the set-up I have here.
"We've been developing our new property, which is very similar to the New Zealand environment, where the horses can race and then be home and out in a paddock rather than being cooped up in a box.
"I've had a lot of support from New Zealand including from people like Tommy Heptinstall and Andrew Campbell and I can't speak highly enough about that.
"I also think that Adelaide is a great place for New Zealand horses to progress as they can race for good money while not paying the level of training fees that you get charged in Melbourne or Sydney.
"We're also situated handily to Melbourne so that if we get a horse capable of taking on the best there, it is an easy trip to make."
Hickmott has enjoyed a stellar season that sees him sitting fourth on the South Australian Trainers' premiership with 43 wins, with one of his best coming last month in the Group 3 RA Lee Stakes (1600m) with Tavistock four-year-old Lord Vladivostok.
"Things have gone really well and I'm hoping they will get even better as we keep developing our operation," Hickmott said.
"We're about to take over 30 boxes at Murray Bridge while we're continuing the development of our 800-acre property here at home.
"We will be able to have up to 100 horses spelling out here within pretty close proximity to town.
"It's been a lot of hard work to get to where we are now, but I can already see the benefits we are getting which is very satisfying."