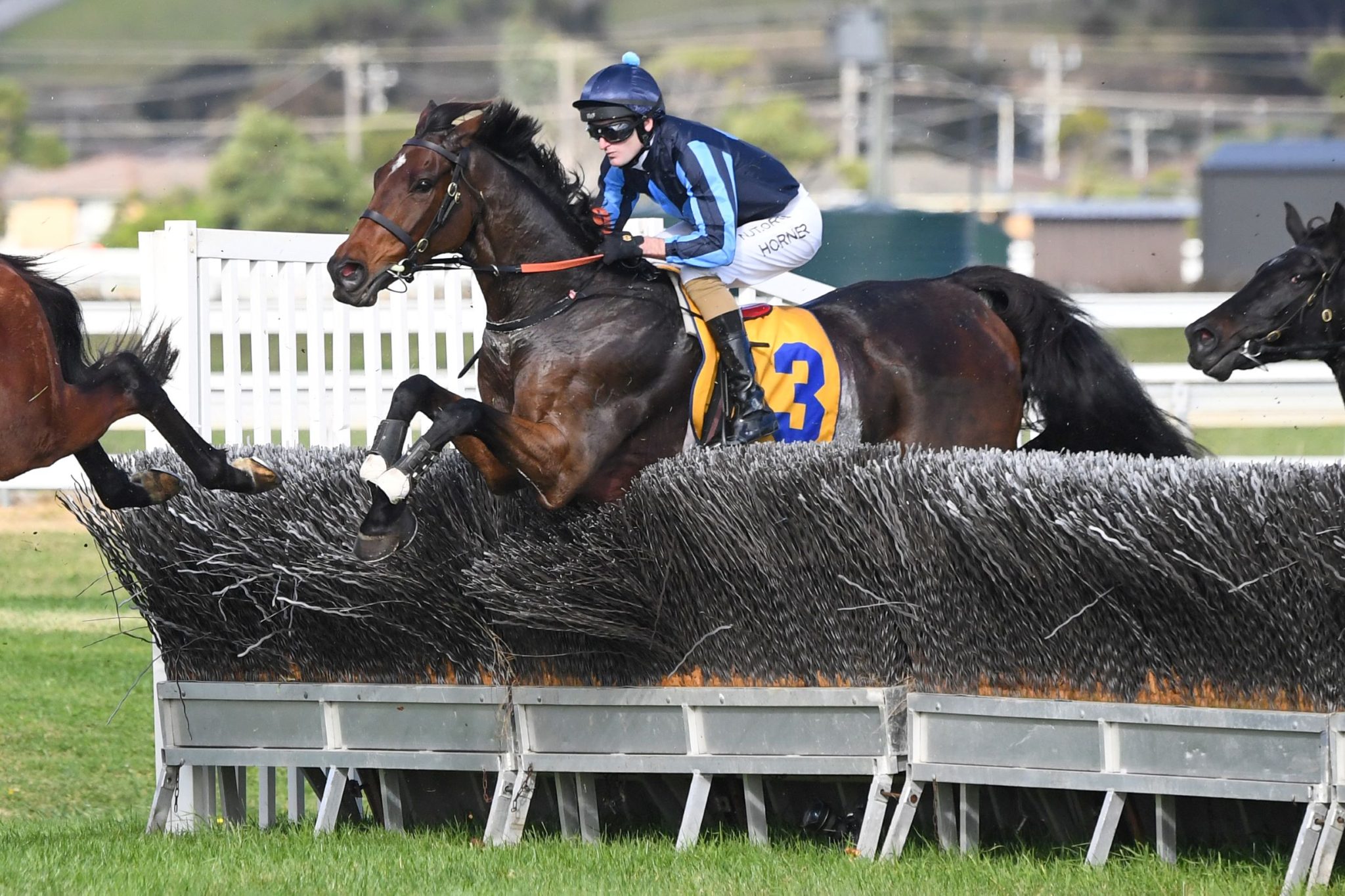 Trainer Amy McDonald couldn't be any happier with Flying Agent ahead of the Grand National Steeplechase (4500m) at Ballarat on Sunday.
The son of Raise The Flag has been in fine form in the lead-up to the race, winning two of his last three starts, including the Thackery Steeplechase (3450m) and Crisp Steeplechase (4200m), both in the hands of McDonald's partner, Lee Horner.
McDonald is looking forward to watching the 10-year-old New Zealand-bred compete this weekend in a race she would dearly love to win.
"I am very excited about Sunday. It has been the plan to get there all year," McDonald told SENTrack.
"Everyone knows how hard it is to train horses. It is a long, arduous couple of years to get them to a Grand National.
"You have got to have the right horse and we are lucky enough to have the right horse to step in that direction.
"It is something that you have on your bucket list as a jumps trainer."
Flying Agent has been a stable favourite since joining McDonald's barn in 2019.
"He is a proper gentleman. Early doors, even though we got him when he was a seven-year-old, he was still mentally and physically immature," she said.
"He has come a long way in a short space of time.
"He is an absolute dream. He looks after me. Early on in my pregnancy he was the only one that I would continue to ride. He looked after me, he is an absolute gem."
Flying Agent will once again be ridden by Horner, who will be looking for his third consecutive win in the race after piloting Bee Tee Junior and Inayforhay to successive victories.
Flying Agent will also be out to continue his homeland's great record in the race, with New Zealand-breds having won three of the last four editions of the Grand National.
Bred by Brian and Lorraine Anderton of White Robe Lodge, near Wingatui, Flying Agent was initially trained by Brian in partnership with his son Shane in New Zealand, where he won two of his 14 starts before his sale to Australia.
More New Zealand horse racing news