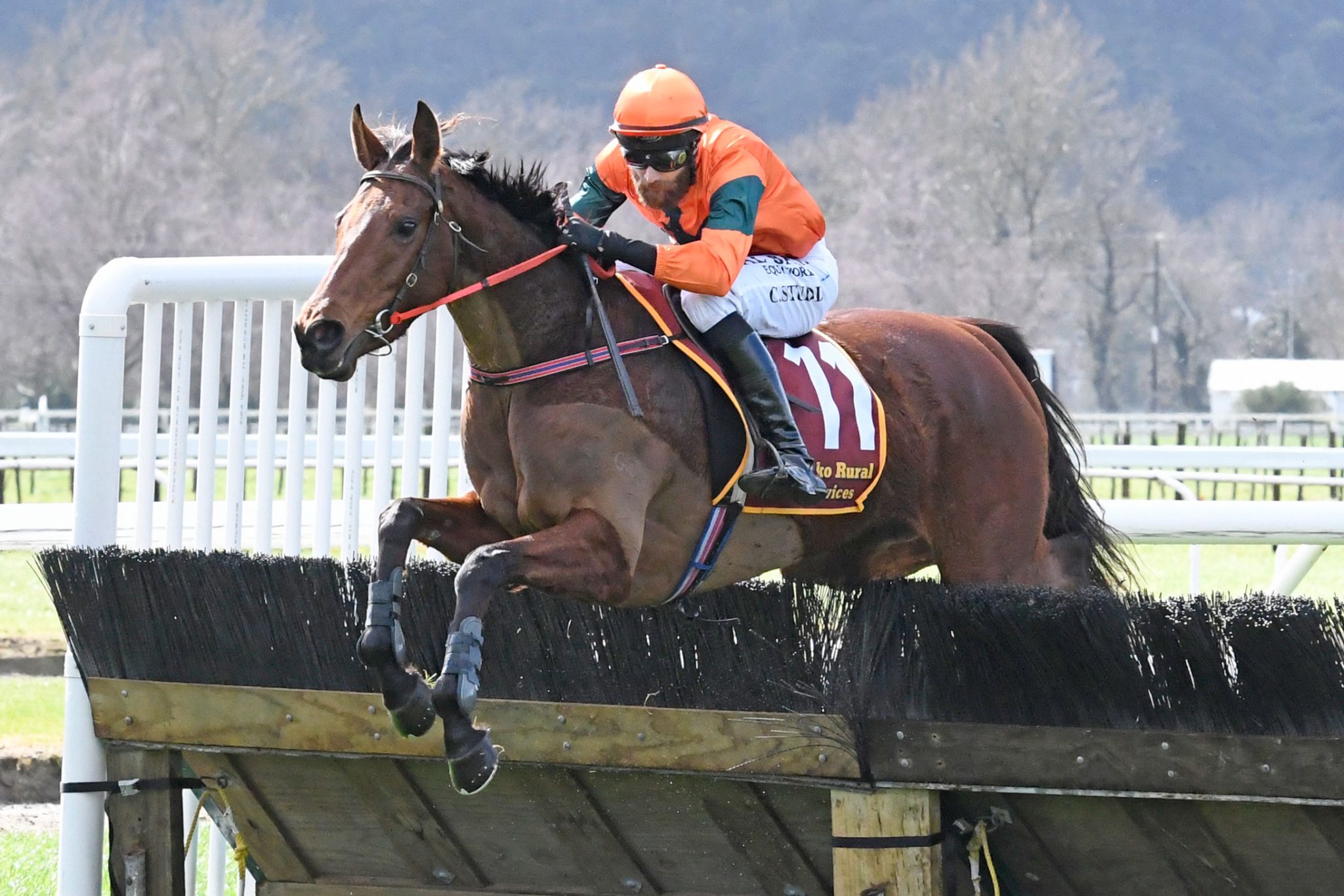 Top jumps jockey Shaun Fannin has been enjoying another aspect of racing lately – training.
The Central Districts horseman took out his trainer's license last season and now has half a dozen horses in work at Awapuni.
"I pottered around with one or two horses last year and now I have got seven or eight around me," last season's New Zealand Champion Jumps Jockey said.
"That is where I want to head in the future. Those seven or eight keep me really busy with the jumping at the moment."
Fannin will be looking for his first victory in a training capacity when he lines-up Trisha Lea in the Equivets NZ Hurdle (2500m) at Trentham on Saturday.
"I have been lucky enough to get the chance to train her," said Fannin, who will also ride the 10-year-old.
"She had a run last week and went well and she had a point-to-point in Levin a week prior to that and went really well. I am looking forward to riding her."
It will be Trisha Lea's first hurdle assignment in almost two years, but Fannin believes she is up to the task.
"I think her last one (Hurdle) was back in 2020," he said. "She had a year off last year. I took her on the horse that came to me. She is a very strong-minded mare and has done everything right since I have had her. She certainly doesn't act her age (10)."
Fannin is also looking forward to riding Locharburn in the Pete's Joinery Steeplechase (4000m) for trainer Kevin "Dummy" Myers.
The seven-year-old gelding won his maiden steeplechase at Trentham last week after finishing runner-up to Chief Sequoyah at Wanganui earlier this month.
Fannin was pleased with the win but believes the son of Zed will improve a lot from the experience.
"He went really well last weekend in the maiden steeplechase. He is held in high regard," Fannin said.
"He is big horse and it was always thought that he would make a lovely steeplechaser.
"I expect him to improve a lot off last week. For a big horse he probably didn't go around those bends so well.
"There is quite a bit of space around that figure of eight and I think with that experience coming back this week he should improve quite a lot."
More New Zealand horse racing news