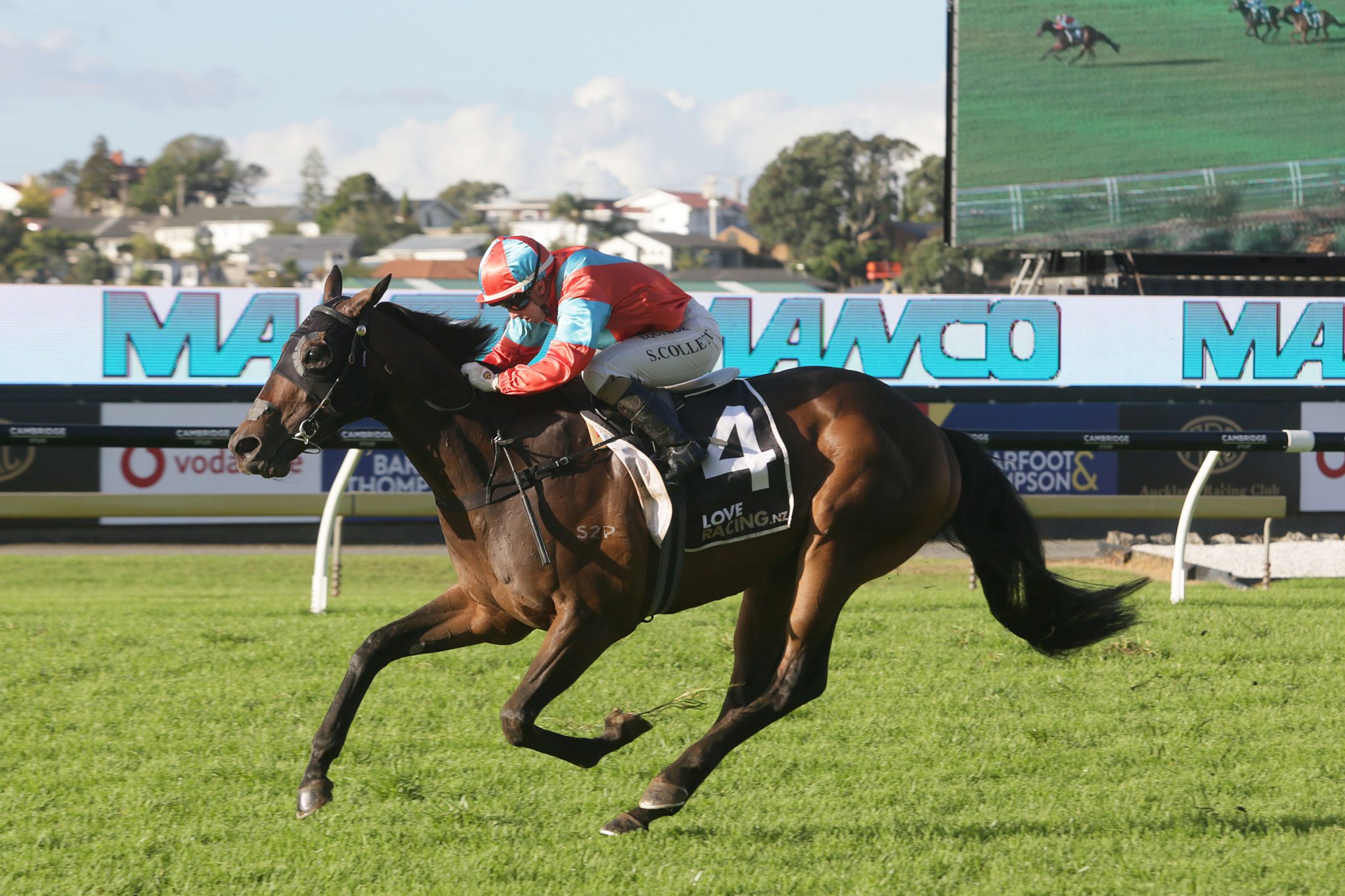 The Nigel Tiley-trained Demonetization will be out to defend his title in Saturday's Group 3 Manco Easter Handicap (1600m) and the seven-year-old gelding enters the race off a similar campaign to last year.
With Ellerslie out of action for at least the next 18 months, the time-honoured mile has been relocated to Demonetization's home track of Pukekohe.
While the Easter Handicap has been downgraded in status in recent years from Group One to Group Two in 2017 and again to Group Three level for the first time this year, a deep, competitive field will resonate with purists and punters alike.
Demonetization tuned up for Saturday's assignment with a hard-fought seventh in an Open Handicap over 1200m at Avondale earlier in the month, where he lumped 63kgs, and is set to peak on Saturday where he is rated a +800 chance.
"I'm very happy with him," Tiley said.
"I would have liked to have seen a bit more rain about, but I can't fault his condition. This is his grand final before he goes for a break."
The Pukekohe track was rated a Good4 on Friday morning and Tiley believed there was just enough moisture around to take the edge off.
"We have had some showers but not any real considerable amount of rain," he said.
"If it came up slow or heavy it would inconvenience a few of the others but it was going to be right up his alley."
With Prise de Fer scratched, Demonetization will carry 59.5kg topweight, having won the Easter Handicap with 55kgs last year.
"As they say, weight will stop a train, but physically he is a big strong boy and he has won a couple of races when resuming from COVID where he carried 62kgs. He didn't have any issues at all carrying the weight, but obviously this is a different class," Tiley said.
The astute horseman said Demonetization would have a short break after Saturday before he gets ready for the spring.
"We missed the spring with him last year as he didn't spell at all well," Tiley said. "We will just give him a couple of weeks in the paddock and when it starts to get a bit cold we will put him back into light work."
The seven-year-old has been a mainstay of the stable, which has reduced in numbers significantly with Tiley and wife Lee opting to spend much of winter in Queensland each year and downsize the stable.
"I'd be lying if I said he hadn't had his issues along the way, but he is a lovely old horse and he is part of the furniture around here," Tiley said.
"Since we have been back from Australia last year and I have been more hands-on with the smaller team, he is just such a cool horse to do anything with.
"When you are training a bigger team, a lot of the role is delegating to people to do different jobs as you can't do it all yourself. You are basically overseeing everything.
"I think the most we have had in work since we have been back is seven, so it has only been Lee and I doing it."
Four-year-old Savabeel mare Lavita Vishvi is Tiley's only other horse in work at present and she will contest the El Roca 1600, a Rating 65 Benchmark on the undercard.
"She has been a bit disappointing. Her work is superb, but she doesn't always deliver it on race day so whether she will get better with age, I don't know, but she has let me down a couple of times so I just hope she puts her best foot forward tomorrow," Tiley said.
More New Zealand horse racing news