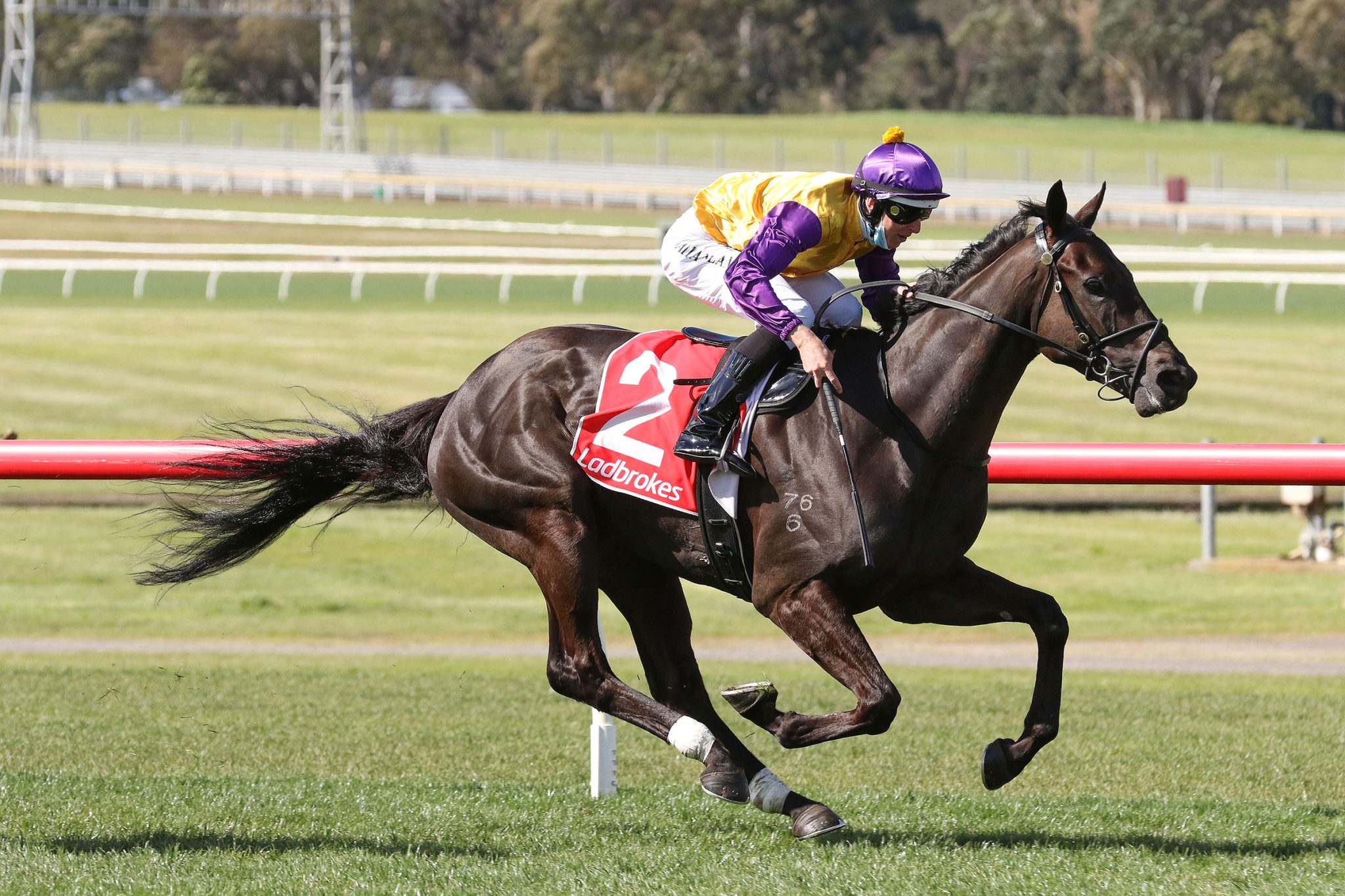 Elephant will be out to replicate his deeds from last year's Melbourne Spring Carnival when he kicks off his campaign in the Group 2 PB Lawrence Stakes (1400m) at Caulfield on Saturday.
The son of Shocking won two of his five starts last spring, including the Group 3 Sandown Stakes (1500m), and placed in the Group 2 Feehan Stakes (1600m) and Group 2 Crystal Mile (1600m).
His autumn preparation was curtailed after just one start, when a knee chip ruled him out of a tilt at the AUD$5 million All-Star Mile (1600m).
He has subsequently returned in good order and pleased in his sole jumpout ahead of his raceday resumption this weekend.
"We were really happy with his trial first-up here at Cranbourne. Damian Lane reported that he feels as good as last time," said Emma-Lee Browne, who trains the six-year-old in partnership with her husband David.
"We had thought of giving him two jumpouts, but the race came up at a good time for him, so we thought we might as well go to the races.
"We are pretty happy going into Saturday. He is not as hard-fit as he was this time last year, because he started the same weekend. He is probably a little bit more behind the eight-ball, but it is a good place to start with him.
"At this stage we are very happy with him, but with that sort of thing (knee chips), he is a race-by-race proposition."
Elephant will likely get a chance to try and go one better than his run in last year's Feehan Stakes in his following start, with the Brownes ultimately hoping to gain a start in the Group 1 Cox Plate (2040m) in October.
"We would love to get to the Cox Plate, we were pretty close to qualifying last year," Browne said.
"He may well take the same path as he did last year, with the Feehan an option, but we will just get through Saturday and see where we are at fitness-wise and go from there."
Another horse the couple campaigned in Melbourne last year was Redwood gelding Border Leicester, who will head towards the Jericho Cup (4600m).
"He is going to be targeted towards the Jericho again. He had a little break after he won at Bendigo and he struggled to get around the tight Cranbourne track the other day, but it was a nice way to kick him off as we head towards the Jericho with him," Browne said.
"He has already got a few points on the board, so it looks like he will make the field. We will be following a similar path to last year, trying to pick up some prizemoney along the way."
The Brownes are also excited about a couple of Kiwi-bred three-year-olds, including Innerbloom, who will make her debut at Geelong on Friday, plus Ohakune Carrot, who impressed in a recent Cranbourne jumpout.
"We have got a couple of three-year-olds we are looking forward to and one is starting on Friday, Innerbloom, she is an Almanzor filly and looks quite nice," Browne said.
Browne and her family have been enjoying their time in Melbourne since moving there from Cambridge earlier this year, and she said they are starting to feel the excitement building for spring racing.
"We are loving it," she said. "It is a pretty exciting time to be in Melbourne leading into the spring. We had trials yesterday and you can definitely feel that spring is getting closer.
"It is a cool place to be because there is a massive buzz everywhere about getting ready for the spring."
More New Zealand horse racing news