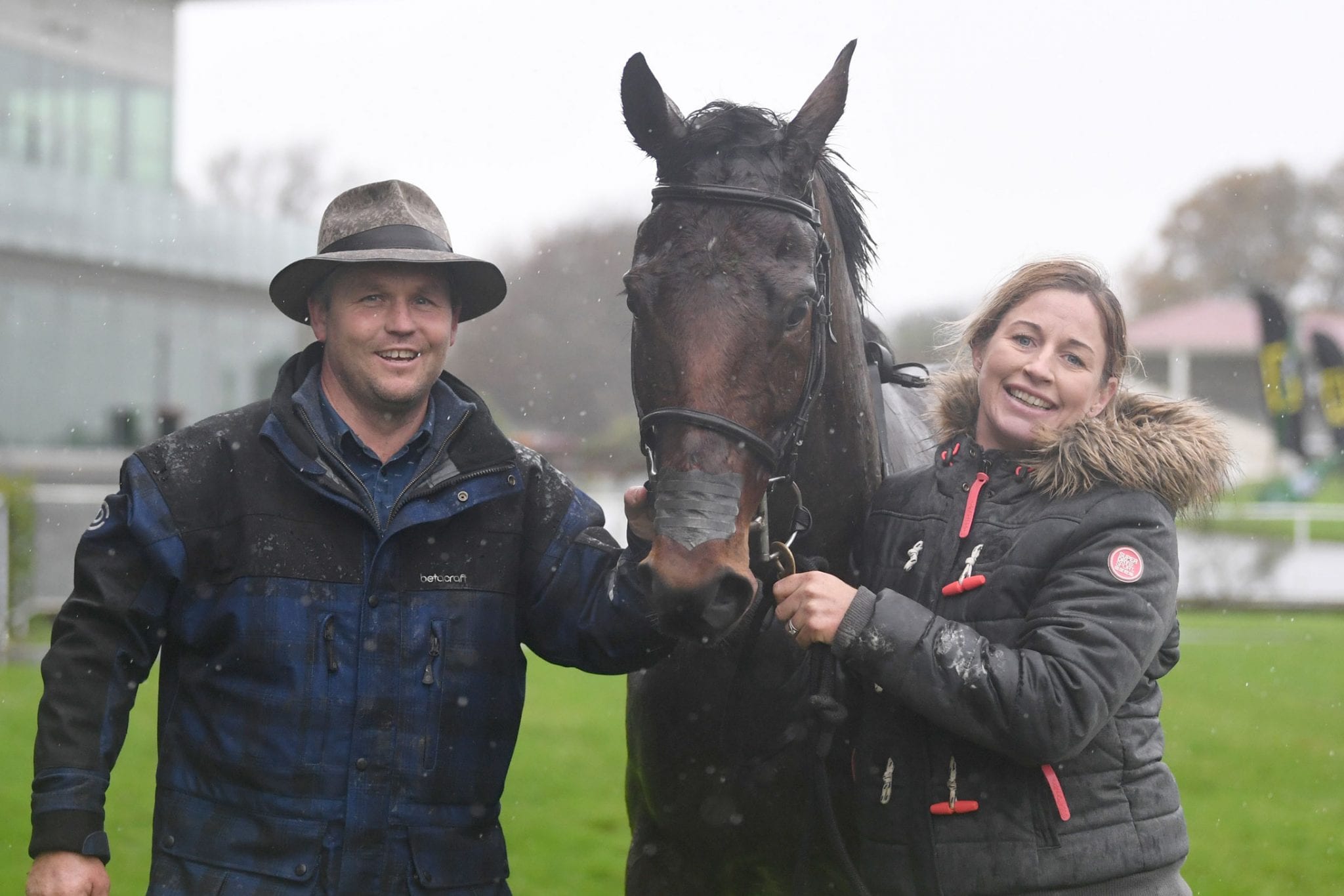 A never-say-die attitude saw local runner Coconut upset predictions as he took out an action-packed LJ Hooker Manawatu Steeplechase (4200m) at Awapuni on Saturday.
There was sensation early in the race as the disappointingly small field of five was reduced to just four runners when hot favourite (-166.67) Aigne dislodged rider Shaun Fannin after jumping the fourth fence on the journey.
Rider Barry Donoghue was happy to keep the Stephen Nickalls-trained Coconut close to the moderate pace set up by Country Bumpkin throughout before applying pressure alongside Tittletattle to the leader with 1000m left to run.
Country Bumpkin looked to have shaken off the pair as he led approaching the last fence, however Coconut would not be denied as he put in the better jump to hit the lead and draw clear in the run to the post, to bring up just his second and most important victory of his 22-start career.
Nickalls was over the moon with the win as he shares in the ownership of Coconut along with his wife Laura and father-in-law, ex-All Blacks prop Gary Knight.
"That was just fantastic and you just can't beat this jumping game," Nickalls said.
"He just kept finding in the run home and wore them all down with his tenacity.
"He's a horse that has tested our patience a lot along the way.
"Gary bought him as a yearling, but he couldn't raise a gallop on the flat, so we tried jumping him instead. He jumps like a stag and when he gets the track loose but very testing like it is today, he is competitive.
"He got run off his feet at Trentham last time, but I thought he would go better when I saw the track conditions today, although I still didn't have a lot of confidence."
Nickalls hasn't looked any further ahead with the horse and will take time to celebrate the victory before planning his next start.
"It's a real family affair with this guy, so we will have a fun night at home to celebrate," he said.
"I don't really know what to do next with him, but Gary likes a trip away so we might head to Christchurch for a crack at the Grand National Steeplechase (5600m).
"He is no champion, but the fences are there to be jumped and we know he can certainly do that."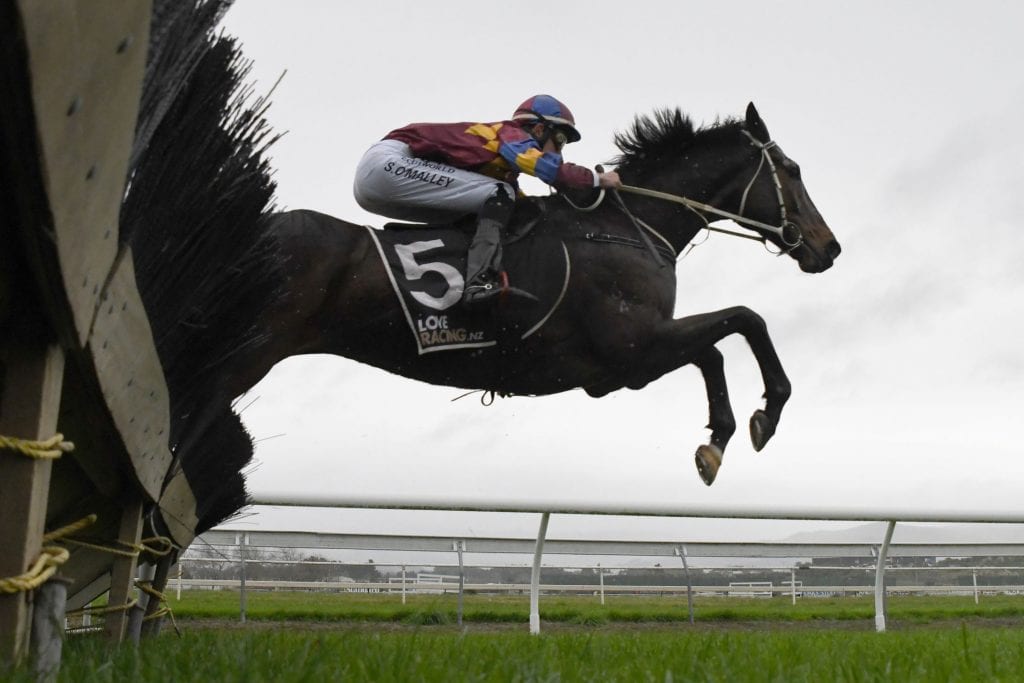 Earlier in the day the John Wheeler-trained Chief Sequoyah collected his first feature jumping event with a comprehensive victory in the Manawatu ITM Awapuni Hurdles (2900m).
Settled last in the early rush by rider Sam O'Malley, the six-year-old Redwood gelding lodged his challenge approaching the home straight and was never threatened in the run to the finishing post, winning under a hold by ten lengths from the late closing topweight, Senassy.
It was the second win over fences for Chief Sequoyah, with Wheeler planning to take his time in plotting his next assignments.
"That was a very good win today, which is going to make me sit down and have a think about what we do next with him," he said.
"We've had him for about six months and have taught him to jump, which he has really taken a shine to.
"I wasn't all that sure how he would handle the really wet winter tracks but on this one and his last run at Ellerslie on a very sticky surface, he obviously copes with it.
"Sam let him find his feet today and made his move at the right time, so it was a lovely ride as well.
"We might go to Trentham for the Wellington Hurdle (3400m), while I also think he could be a Great Northern Hurdle (4200m) candidate as well.
"There's also some Australian options for him, so we will have quite a few decisions to make over the next week or so."
The victory was the first leg of a special double for O'Malley who also took out the feature flat race on the card, the Winstone Wallboards (1100m) aboard local runner Deerfield.