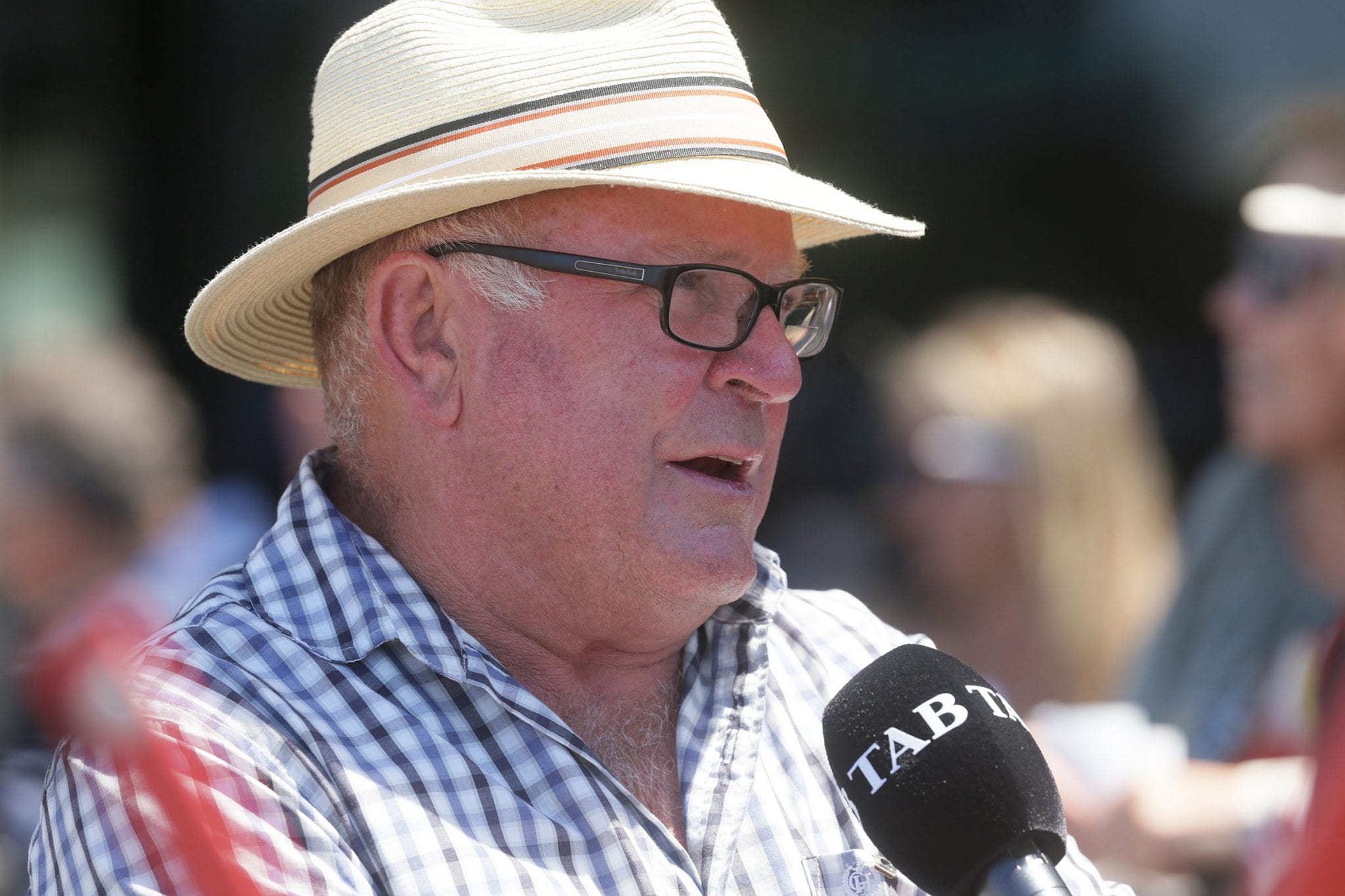 There was a time when New Zealand trainer John Wheeler was an unmissable fixture of the Queensland winter carnival, but these days he's content to watch from afar.
From the late 1980s the New Plymouth-based trainer became a regular in the Kiwi raiding party to the Sunshine State. He quickly achieved legendary status with a raft of feature race wins and a personality that melded perfectly with the Australian racing psyche.
If there's one horse that Wheeler will always be associated with from that era, it's the unlikely champion Rough Habit, who has a carnival feature race and a racecourse bar named after him and now stands alongside his trainer as a member of the New Zealand Racing Hall of Fame.
The winner of 29 of his 74 starts and more than $5 million in stakes, the rugged bay with the jagged blaze made a masterpiece of the Queensland carnival. Six of Rough Habit's 11 Group One victories were in Brisbane, the first of them the Queensland Derby (2400m) in 1990 and added to over subsequent years by three editions of the Doomben Cup (2020m) and two Stradbroke Handicaps (1400m).
He also won the Listed Hollindale Stakes (1800m) twice as well as the Group 3 Sir Byrne Hart Stakes (1400m), and in an emotional Eagle Farm finale that reduced supposedly hard men to tears, the Group 2 P J O'Shea Stakes (2400m) as a rising nine-year-old in 1995.
"I can't believe it's 30 years since Roughie won his first Straddie and Doomben Cup," said Wheeler when reminded that Saturday will mark the 30th anniversary of Rough Habit's first Stradbroke win. "In some ways it's like it was yesterday."
While 1988 Cox Plate winner Poetic Prince still has pride of place as the most naturally gifted racehorse he trained, Wheeler will always hold Rough Habit in special, intangible regard.
"It's hard to describe him, he was unique. He was a fierce competitor at any distance, just so long as there was plenty of pace which meant he would settle and be off the bit. When it all came together there wasn't a horse that could match his finishing sprint, it was freakish."
In that respect the race that will forever define those qualities is the 1992 Stradbroke Handicap. In a sublime performance under topweight of 58.5 kilograms, Rough Habit gave his 19 rivals a start and, ducking and weaving all the way up the home straight with rider Jim Cassidy little more than a passenger, picked them off, one by one.
"You would have needed a crane or a crowbar to get Cassidy off on raceday, but the same bloke wouldn't ride him in trackwork – he reckoned he pulled too hard. He was probably right though; he was such a hard case of a horse," Wheeler said.
Wheeler would enjoy nothing more than having the horsepower to revisit those glory days, but admits that with a significantly smaller team of around 20 these days, the odds are reduced.
"I had a couple lined up to go last year but then Covid hit," he said. "To be honest though, I don't miss it. Sure, if the right horse was to come along I'd be back in a shot, but I've got a fantastic lifestyle here in the Naki with a wife who keeps me young, an unbelievable bunch of mates and so much else to do if I'm not racing.
"Wednesday is golf day, and with nothing racing this weekend I'll probably go for a dive on Saturday, with a bit of luck bring home a couple of crayfish, then depending on the weather on Sunday it'll be either a spot of fishing or a round of golf.
"I'm getting older and I'm happy to be cruising, but that doesn't mean I want to finish (training). While I'm still fit and well I don't think I should have to. Besides, I still love the game, so when I'm ready, then it will be time."
Last Monday at Ellerslie the Wheeler-trained and part-owned Chief Sequoyah capped some promising lead-up form with an impressive maiden hurdle win, while his home-track contingent put their hands up at Thursday's New Plymouth fixture.
"I really like Chief Sequoyah, he's definitely got a future, and the team shaped up well at the local meeting even if they didn't take a trick. We lined up seven, and six of them were second or third."
As for a likely prospect on 2021 Stradbroke day, Wheeler believes he's spotted the winner of the AU$1.5 million feature sprint.
"If I was having a bet my money would be on Niccanova," he said of the Toowoomba-trained +1700 shot. "That was a good win at Eagle Farm early last month and it looked like a pretty soft run in his final lead-up."