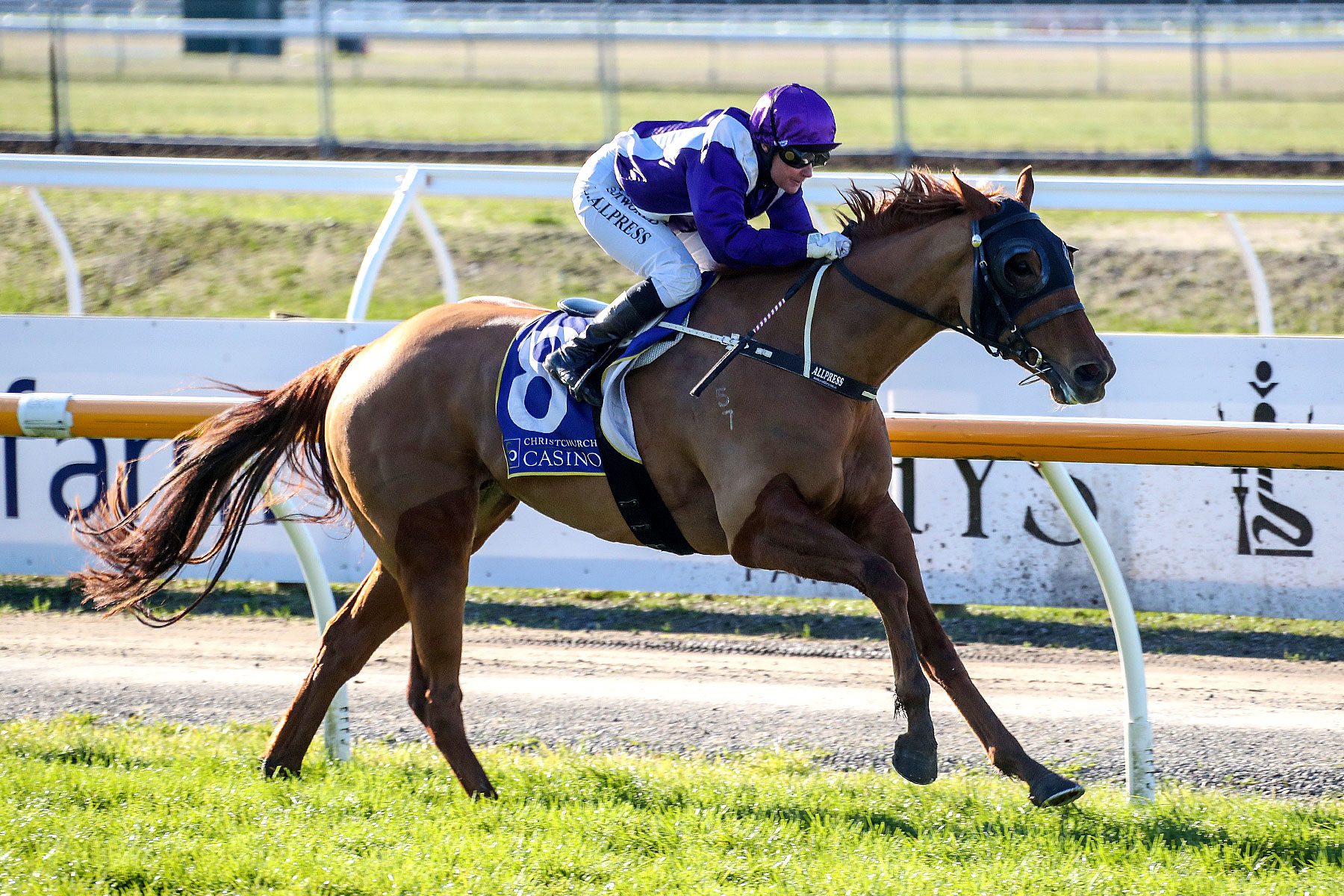 Finding suitable targets for talented New Zealand sprinter Chilly Filly is proving a challenge for Riccarton trainer Ross Beckett.
Friday's Speight's Open Handicap (1200m) on the Riccarton polytrack provides Chilly Filly with an opportunity to add to her record of four wins from just eight starts but Beckett isn't sure where the Michael Crooks-bred and raced Swiss Ace four-year-old mare will head to after that.
"It's just so hard to find a race for her," Beckett said.
"This one is 1200m on the synthetic and she's won a trial on the synthetic but I'd still prefer her to be on the grass and on a track with a bit of cut in it because that's where we see the best of her. But I'm just not sure where that is.
"We just have to find the right races for her. That's the biggest problem. We might have to travel her. I'll just sit down after this one and talk to Michael and we'll make a common sense decision.
"At this stage, a nice 1200m or 1000m race suits her because she's got a very high cruising speed but she could get past 1200m because I think she could come off the bit ok.
"If you look back into her family, they've got over a bit of ground, some of them. She's been just too immature to do that sort of thing up to now."
In the meantime, Beckett is looking to Chilly Filly to bounce back from an uncharacteristic failure at Riccarton last start, a performance he puts down to her disliking of firm tracks.
"She just felt the ground a bit that day. The track was very firm and she likes a bit of give in the track," Beckett said.
"She's come through it well and I'm happy enough with her. She had trialled well and won well before that but it was just the track that tripped her up so we know for next time, don't we?"
Chilly Filly won three of her five starts last winter, waltzing away by five lengths to win her maiden race over 1200m at Timaru last June and just three starts later winning a Rating 74 race at Riccarton by 7.5 lengths.
Beckett reported that she had returned this year as a far more mature racehorse and he was delighted she would again be accompanied by Wanganui jockey Lisa Allpress, who has ridden her on four occasions for three wins.
"She's a lot easier to deal with now. She's really grown up," Beckett said of Chilly Filly.
"She's always been a bit of a handful to deal with but she's improved a lot. She's fast. That's one thing she definitely is. I expect a very good run on Friday. We'll just leave it to Lisa. There's nobody better to have sitting on top so there's no use me telling her what's going on. I just leave her to do her job."
Beckett will also saddle Zacinto seven-year-old Blair Flight in the Racecourse Hotel & Motor Lodge 1200.
"He's dropped back to (rating) 65 company so he should be well placed in that. He's worked up well too," Beckett said.
"He's been a big strong bugger all the way through. We put him out and gave him a bit of a freshen up and we brought him back for synthetic track racing. He's ready to run well."
Of his winter team, Beckett said he was looking forward to seeing Paze The Power on her favoured heavy tracks, while Chilly Filly's young sister Spicy Filly was a promising prospect set to trial on the Riccarton polytrack next Tuesday.
"She's shown us a bit," he said
More New Zealand horse racing news