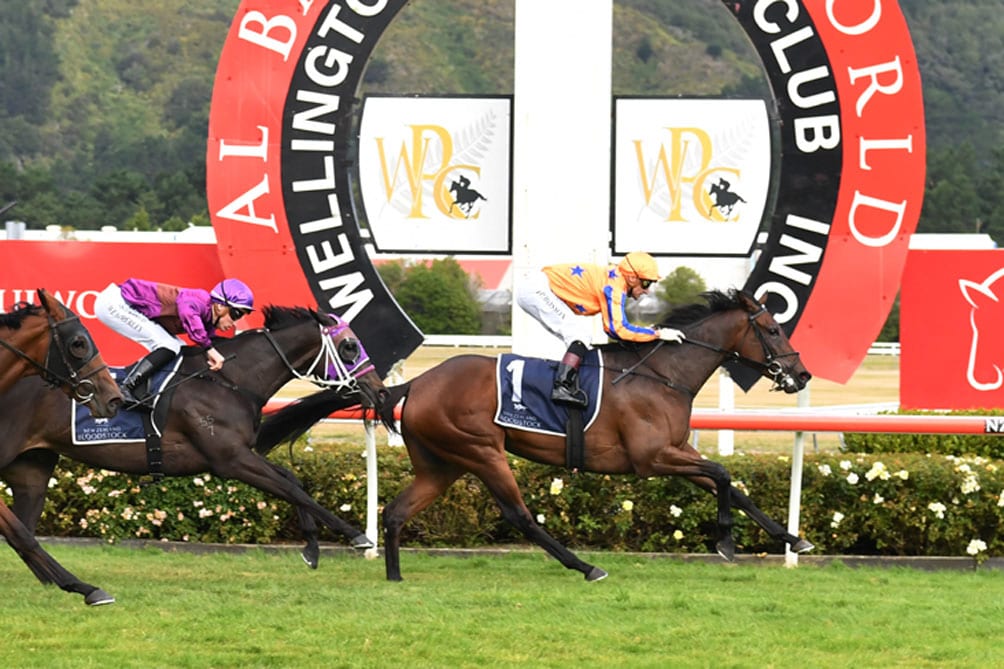 Estimated Reading Time: <1 minutes
Champion New Zealand rider Opie Bosson is champing at the bit to get back in the saddle as he prepares himself for the new racing season that starts on August 1.
Bosson is hard at work on his Pukekawa sheep and beef farm and ready to resume riding trackwork after recovering from an ankle sprain he incurred shortly after returning from riding at the Queensland Winter carnival.
While most riders would be happy with a season's return that saw him ride 61 New Zealand winners, with 15 of those coming at stakes level, Bosson admits he was somewhat disappointed with his body of work over the past twelve months.
"It was a good season where I was fortunate to get on some wonderful horses from the Te Akau Racing team," Bosson said.
"I guess 15 stakes wins is a real highlight, but I actually think I could have done better if I'm honest with myself.
"I had a really slow start last season due to the problems I had with my weight, so I'm preparing for a better start this time around.
"I rode at 56.5kgs during the Brisbane carnival so my weight is good and the time I spend on the farm really helps keep it under control.
"Once I'm back riding work again I'm confident I will be in good shape to kick off, which should be on Saturday week."
Bosson is also looking forward to having wife Emily back at home after she has been stuck in Queensland for the past three weeks due to the COVID-19 enforced lockdown in the state.
"I'm chief cook, bottle washer and babysitter at the moment with Emily stuck in Queensland," he said. "It will be great to have her back home after three weeks away.
"I'm loving my time with my two-year-old son Max, who has been helping me out on the farm and is assisting me with the firewood at the moment before we head inside for some lunch."
Bosson will once again be spoiled for choice in 2021/22 when it comes to feature race rides for the Jamie Richards-prepared Te Akau Racing team.
"Jamie has had a magnificent season and will have some very impressive firepower for the big races again this year," he said.
"Horses like Sword Of State, Amarelinha and Avantage are what you get out of bed for and I'm sure they are all in for good campaigns.
"I had a meeting with David (Ellis) last week and we discussed some of the options that are likely, which got me pretty excited.
"It's great to be able to sit down with David and talk about that sort of thing while he is also a massive help when it comes to the way I operate on my own farm.
"I've got 250 head of cattle plus a few cows getting ready to calve, so if we're not talking horses then it is farming."
Bosson will have his chance to test out some of the Te Akau Racing talent for the new season with Richards expected to have a big team engaged at the Cambridge trials on Tuesday July 20.