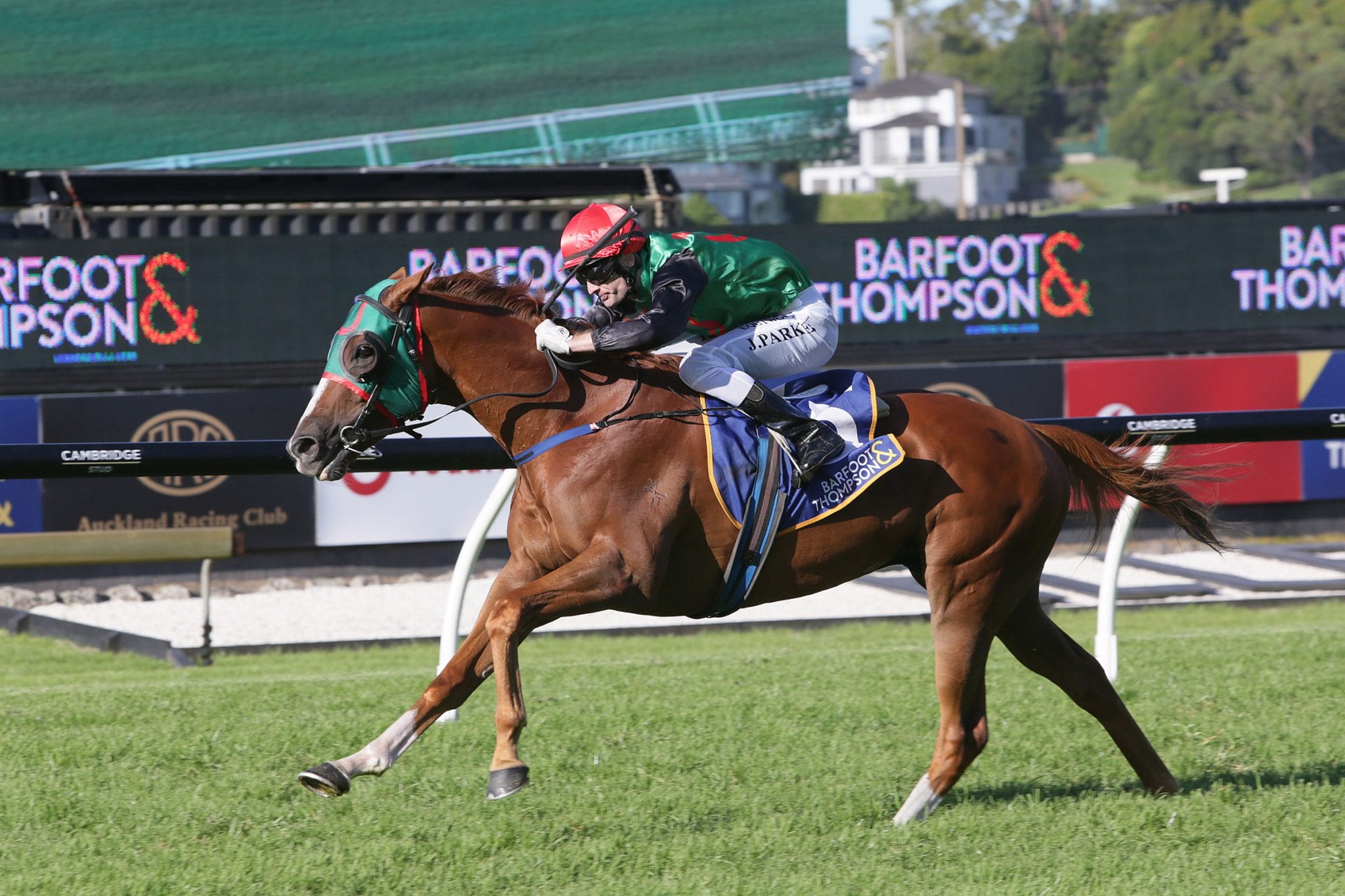 Estimated Reading Time: <1 minutes
New Zealand trainer Bill Pomare is eagerly awaiting a visit from the local farrier this week as the signal his stable star and family favourite Ocean Billy is ready to take the first step on the road to a potentially life-changing event later this year.
Pomare put aside the Group 1 Auckland Cup (3200m) winner in late March and has been mulling over a spring campaign that could lead him all the way to the Group 1 Melbourne Cup (3200m) at Flemington on the first Tuesday in November.
That plan commences next week when Ocean Billy or 'Ollie" as he is affectionately known gets fitted with new shoes and returns to stable life after nearly three months in the paddock.
"He's done really well and I'm looking forward to the farrier putting some shoes on him and getting him back to the stable," Pomare said.
"He's put on a fair bit of weight, although he has been running around and doing a bit of pre-training on his own accord.
"He's such a clean winded horse that it won't take much to get him going again.
"I also think he has grown up a bit as even though he was a five-year-old when he won the Auckland Cup, I still think he was a little immature physically and mentally.
"To win such a big race when he was still quite raw is something special, so I have big expectations for him this time around."
For the affable 72-year-old Pomare, wife Suzi and the whole Pomare family, having a runner in the Melbourne Cup would be a dream come true and one that Pomare is hoping he can achieve.
"I definitely want to go to the Melbourne Cup as at my age it is probably the last chance I will ever have to have a runner in the race," he said.
"No matter what the situation is regarding his qualification for the race, I think he has earned the right to have a shot at making it happen.
"I know for me and my family it would be the ultimate result regardless of how he performed on the day."
Pomare admits he is a little bit of a fish out of water when it comes to getting a horse ready for a race like the Melbourne Cup so will be relying on advice from several sources throughout Ollie's campaign
"We haven't really planned it down to the last detail, but I have been thinking about things and have talked to quite a few people already," Pomare said.
"I will be speaking to the Victorian handicapper to get a gauge on where we would sit in the handicap and qualifying status and then working the programme back from there.
"Ideally I would like to give him two races in New Zealand and then head to Australia.
"One thing I know is that I'm a willing learner, so I will be trying to soak up any knowledge I can get from people like Chris Waller and Murray Baker, who have already spoken to me about campaigning in Australia.
"I'm sure I will thrive on a trip over there and the horse will as well. He's just like a member of the family and would probably like to fly across in a seat next to me on the plane.
"He's a great traveler and is just so laid back about things I have no doubt he will fit right in no matter what we do, so it's a very exciting few months we have coming up."