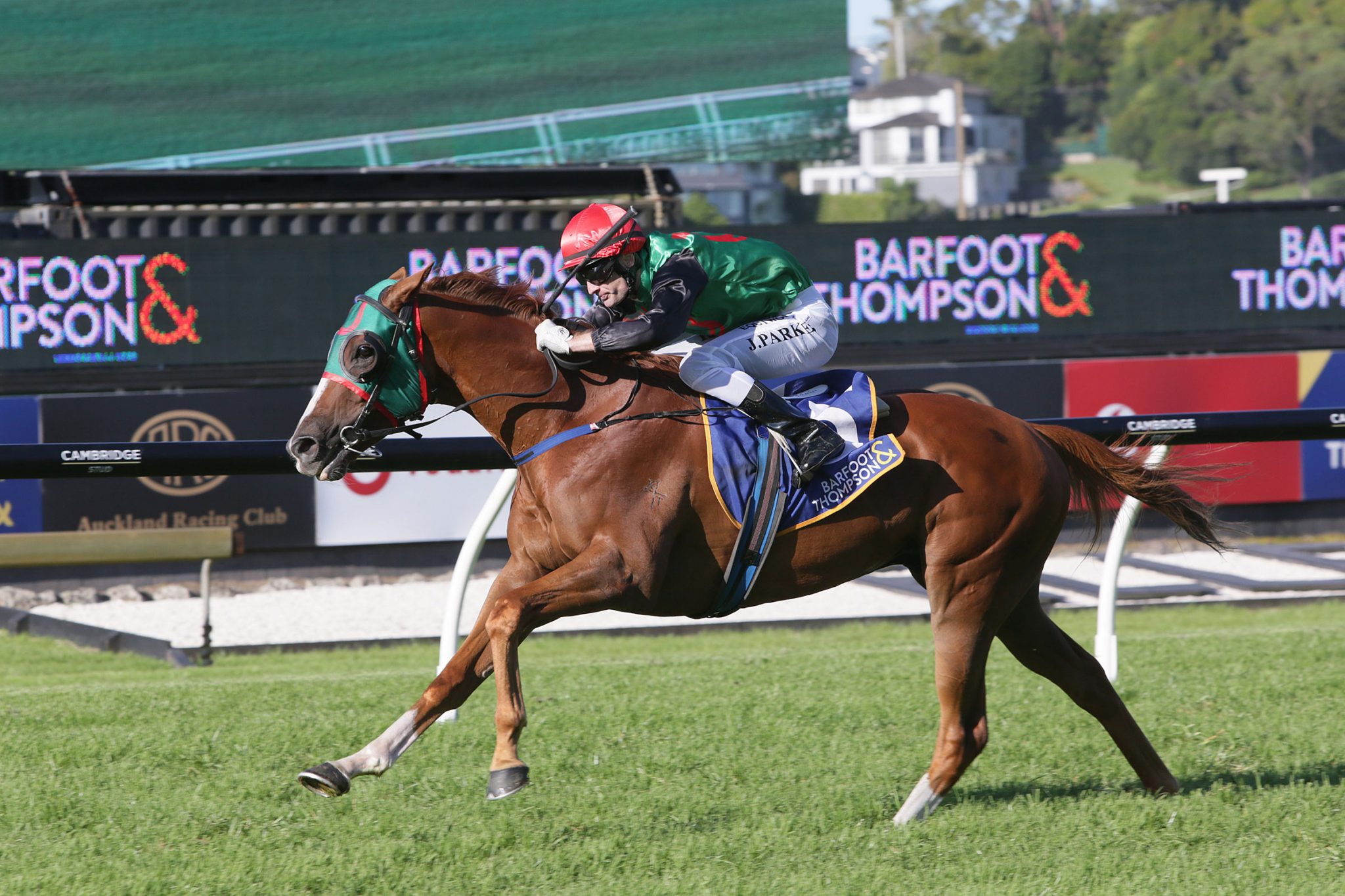 Estimated Reading Time: <1 minutes
Melbourne Cup contender Ocean Billy's storming effort at Te Rapa has convinced trainer Bill Pomare to take on the weight-for-age gallopers again in the Group 1 Tarzino Trophy (1400m) at Hastings on September 18.
The Group 1 Auckland Cup (3200m) winner flashed home late to finish fifth behind Mascarpone in the Group 2 Foxbridge Plate (1200m).
The run surprised many but not Pomare.
"I took him to a jumpout with three of Jamie Richards' good horses and he jumped and stayed with them all the way. Normally he's slow out of the gates, but that effort gave me an inkling he'd run well at Te Rapa," Pomare said.
"If he hadn't got caught on the rail earlier on he may have been closer. He's much better if he gets some space to get going."
The Group 1 Caulfield Cup (2400m) and Group 1 Melbourne Cup (3200m) are Ocean Billy's principal targets this spring, and Pomare had planned to run him next in an open 1600m event at Hastings on Tarzino day, but the effort at Te Rapa persuaded him to tackle the day's feature.
"The way he finished over 1200m, he's still fresh enough to go a pretty mean 1400m, and he's going to be racing against similar horses to what he raced against on Saturday," Pomare said.
"The Hastings track is the type that should suit him down to the ground. It's normally a fairly good track."
If all goes well there, he might well back up at Hastings in the Group 1 Windsor Park Plate (1600m) at Hastings on October 2, with the other alternative being to find a 2000m race prior to heading to Australia.
Pomare said he doesn't have any problem taking Ocean Billy next up from 1600m to 2400m for the Caulfield Cup on October 16.
"Once he's fit, he's very easy to maintain. He's a very clean-winded horse," he said.
"When I ran him in the Avondale Cup (Group 2, 2400m) before the Auckland Cup he'd had some infections in his leg so he had 70-odd days between the Waikato Cup (Group 3, 2400), which he won, and the Avondale Cup, and though the rider asked a lot of him he fought to the line and was only beaten a length-and-a-half."
Pomare had originally planned to take Ocean Billy across the Tasman himself for the Cups but he has decided against that as it looked like he may not get a space in quarantine on returning to New Zealand until January, should the trans-Tasman bubble not open up.
"It's really disappointing because I'm quite social with my horses and I like to enjoy the racing and for everyone around me to have a good day too," he said.
Instead, Ocean Billy will join Chris Waller's team, heading directly to Waller's Melbourne stable.
"Chris offered to help and he's also come up with a couple of good deals to help out with cost as well," Pomare said.
"It's the best stable in Australasia and he'd take any bit of advice. It's hard for me to give a guy like him advice but I know the horse really well and there's a few little things that he needs to know.
"Chris hasn't won a Melbourne Cup yet so he'll go all out to win this year. He'll have more than two horses in it but he'll be going really hard."
Pomare said Damien Thornton is the front-runner to get the mount on Ocean Billy in Melbourne.