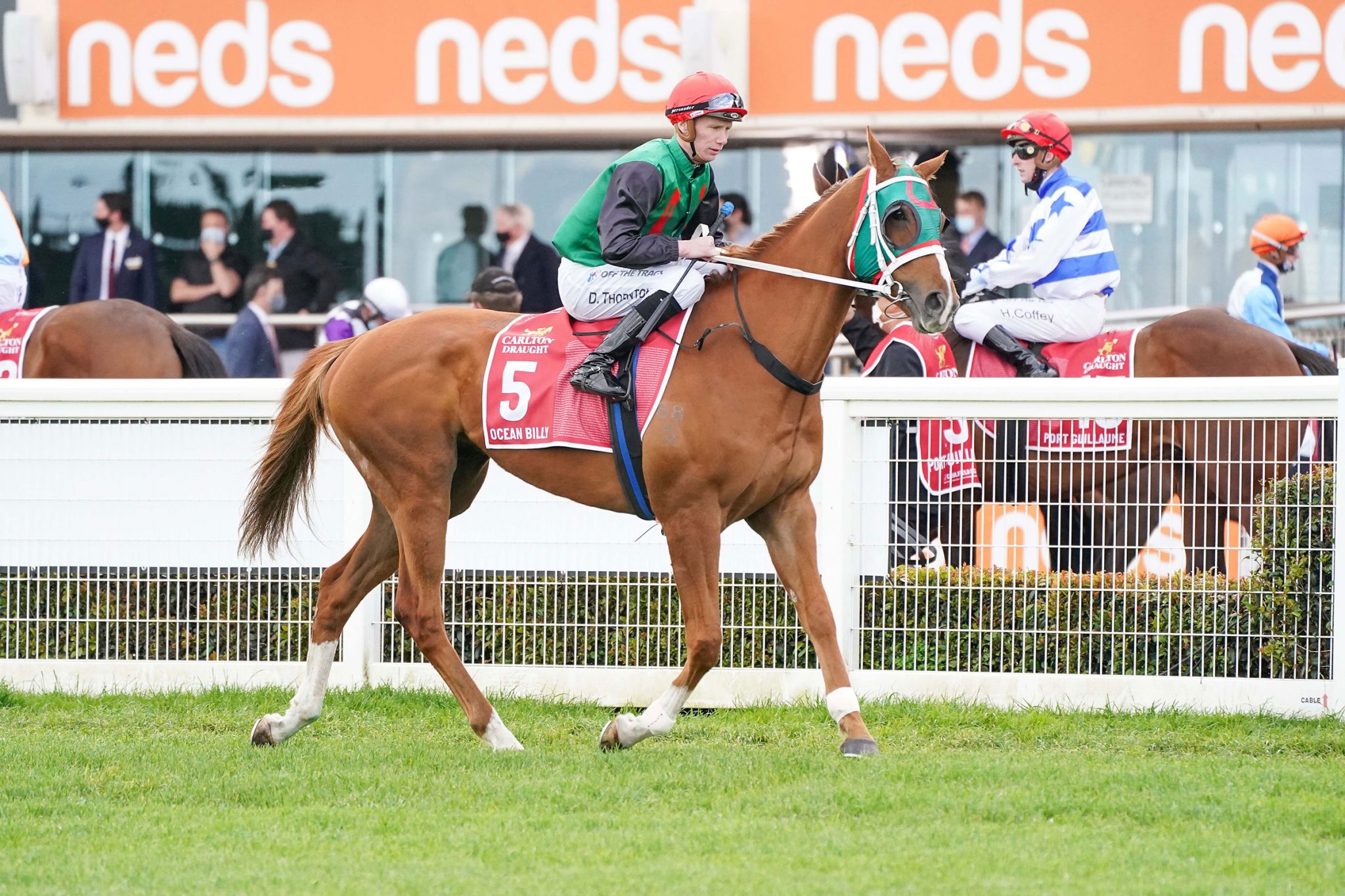 The significance of having a runner in the Group 1 Melbourne Cup (3200m) has yet to fully dawn on Bill Pomare, but he has a fair idea of when that might happen.
The popular Rotorua horseman shares ownership of Ocean Billy with his wife Suzi and friend Peter Ludgate. Just before 5pm NZ Time on Tuesday afternoon, surrounded by family, friends and local media, Pomare will watch on a big-screen TV as jockey Damien Thornton walks into the Flemington mounting yard wearing his green, red and black colours.
"Having a Melbourne Cup runner is something a lot of people dream about all their lives, and it still feels like it's all a bit of a dream to me at the moment," Pomare said.
"I'm pretty laid-back about everything and not giving things too much thought right now, but I'm pretty excited about the idea of seeing my colours in that parade ring at Flemington. That's probably going to be the moment when I really click and the significance starts to sink in. Once I see those colours there, I think I'll actually realise that we've made it to the Melbourne Cup.
"We'll have a group of people over at my farm, where we'll have a big TV set up. There'll be people there from the Rotorua Daily Post and from Trackside TV as well, and I think we'll have a link to some media over in Australia too.
"We'll have a big feast, and everyone will get dressed up. It'll be just like going to the Melbourne Cup, but at home.
"I have two sons who live over there in Victoria, and they've got tickets for Tuesday along with eight of their friends. Should we happen to win, my son Ben will go to accept the trophy and give a speech, which would be interesting to watch."
The countdown to Tuesday's AUD$7.75 million showpiece has prompted the Pomares to look back on a memorable victory in an amateur riders' race a decade ago that was worth just NZD$5000.
"We had a TV crew from Trackside out here today, and Suzi showed them a replay of a race that she won as an amateur rider," Bill Pomare said.
"She came back to loud cheers from the crowd, and George Simon (commentator) and Karyn Fenton-Ellis (TV presenter) commented in the coverage that it must have felt like we'd just won the Melbourne Cup. That was exactly right, but now we've got a chance to actually do it! We'll see what Tuesday brings."
Bill Pomare bred Ocean Billy in partnership with Justine Sclater, the CEO of the New Zealand Thoroughbred Breeders' Association. Pomare trained the Ocean Park gelding to win seven of his 24 starts in New Zealand, headlined by a memorable triumph in the Group 1 Auckland Cup (3200m) at Ellerslie in March.
Pomare has transferred the six-year-old into the stable of champion expat New Zealand trainer Chris Waller this spring, and he was encouraged by Ocean Billy's late-finishing ninth in the Group 1 Caulfield Cup (2400m) on October 16.
"Considering he had a few things against him in that race, I thought he ran well," Pomare said.
"He can't really handle rain-affected ground like that, he just isn't able to get his big stride going and accelerate. Caulfield is also a really tight track, which doesn't suit him very well either.
"So he was pretty inconvenienced, but he stuck on well and fought hard. He kept going after the post and carried on past a lot of the other runners, which is an encouraging sign. A good track on Tuesday will definitely help him."
Waller took the time to touch base with Pomare on Saturday, despite being in the midst of a massive afternoon with three Group wins at Flemington including the Group 1 Coolmore Stud Stakes (1200m) with Home Affairs.
"The team's been happy with him," Pomare said. "Chris tried ringing me yesterday afternoon, but I was driving back from the Tauranga races at the time and was in a bad area, so we didn't get much of a chance to talk. I'll probably chat to him and also the jockey again leading into the race.
"But by all accounts, everything seems to be fine with the horse. He's been working nicely, and he apparently galloped very well when he had to do a little breeze up for the vets. The jockey's very happy with him, which is good to hear.
"Chris sent me a photo the other day, and the horse looked great and very fit. He seems to have adapted to his new surroundings and looked quite happy, which we were very pleased about. Now we'll see what happens on Tuesday."
Bookmakers rate Ocean Billy a +6000 chance in a market headed by Caulfield Cup winner Incentivise at +150.