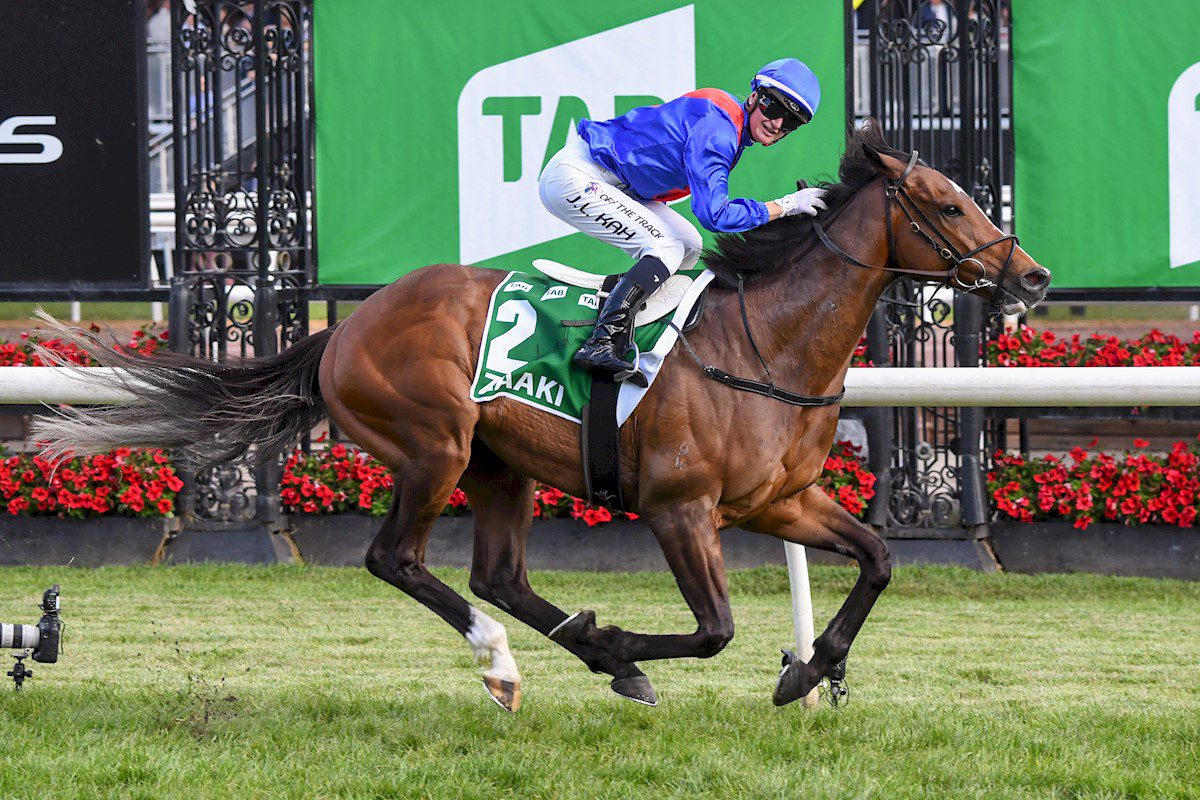 Zaaki and Jamie Kah have taken out the final Group 1 of the Melbourne Cup Carnival, winning the VRC Champions Stakes over 2000m.
The win of Zaaki in the Champions Stakes gives Kah and Annabel Neasham their first Group 1 winner for the Melbourne Cup Carnival, defeating the two favourites in the race, I'm Thunderstruck and Anamoe, who didn't finish in the placings.
Zaaki took up the lead from the get-go and Kah rode him to perfection, getting some cheap sectionals down the side of the course which allowed him to give a strong kick on the turn and run away from his rivals to salute for the punters that took the $8.50 with online bookmakers.
2022 VRC Champions Stakes
Annabel Neasham has now gone back-to-back in this race with Zaaki, after James McDonald rode him to victory in the race last year, making Zaaki the first horse in over 40 years to go back-to-back in the race.
"Wow! It's very special, particularly as a lot of the owners are on the board of the VRC."
Neasham was quite emotional when she was speaking post-race about her star gelding.
"I just love this horse, he is phenomenal.
"At all of his wins, he has gone quick throughout, because his biggest asset is his high cruising speed. So I told Jamie (Kah), put your foot down and lead at all costs and don't die wondering.
"I think it is." Neasham agreed that this could be her biggest and best win of her career.
Jamie Kah picked up her second Group 1 of the spring on Zaaki after winning her first on Coolongatta in the AJ Moir Stakes earlier in the spring.
"I think just the day and its made it so special and I've got my family here."
Kah agreed post-race that this win in the Champions Stakes could be her happiest moment on a racetrack, as she was accompanied by her family to do the post-race interview.
"Annabel (Neasham) said don't leave anything in the locker today and we were gonna be positive early, but we didn't expect there to be that much pressure.
"On the turn I just let him do his thing and on the line we were tiring but this horse has the biggest heart and I'm just so, so happy."