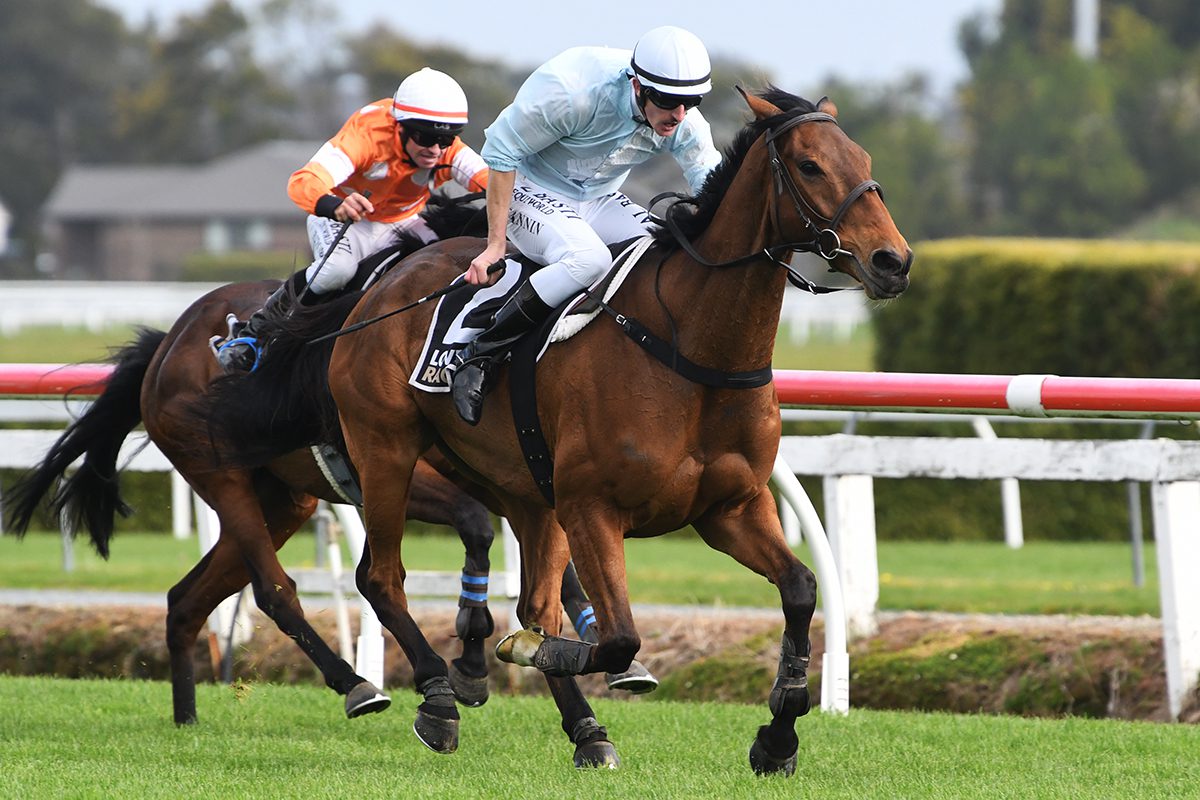 In a thrilling steeplechase showdown at Te Rapa, New Zealand on Sunday, West Coast solidified his position as a top-class jumper by capturing the coveted National/Northern double with a victory in the Great Northern Steeplechase, covering a formidable 6500 metres.
The race was highly anticipated as a clash between two champion jumpers, West Coast, trained by Mark Oulaghan, and The Cossack, trained by Paul Nelson and Corrina McDougal, both carrying a challenging 73 kilograms.
Throughout the first two laps of the grueling 6500m race, the favourites shared pacemaking duties, eyeing each other intensely.
As the race unfolded, jockey Aaron Kuru made a bold move with The Cossack, opening up a three-length lead on the field at the 1000m mark.
However, West Coast, ridden by Shaun Fannin, patiently waited and made his move to match his arch-rival at the 600m mark. The two jumpers delivered the expected spectacle for the Te Rapa crowd as they headed into the home straight.
In a dramatic finish, West Coast displayed superior jumping prowess over the final fence and managed to gain a slight lead over The Cossack.
Although Captains Run made a fast-finishing effort, Fannin piloted West Coast to victory by a short neck.
Mark Oulaghan, the trainer of West Coast, expressed his satisfaction with the performance, stating, "He certainly performed with all the goods today. His jumping ability is good, but he seems to have an inherent ability to stay. He looks beaten at odd times but he seems to be able to get going again."
This remarkable win added to West Coast's impressive campaign victories, which included the Hawke's Bay Steeplechase, Wellington Steeplechase, Grand National Steeplechase, and now the prestigious Northern crown. West Coast became the first horse to achieve this feat since Brookby Song in 1948.
When asked if West Coast was his best ever, Oulaghan, who has trained a host of top-level jumpers throughout his career, compared him to the legendary Rand, saying, "I've always said my flagbearer was Rand, which is going back a bit, but I guess you could say this guy is approaching that form."
Shaun Fannin, who balanced training and riding duties, celebrated his fifth Northern title aboard West Coast and praised the horse's performance, especially considering concerns about the ground.
"The ground was probably the biggest concern I had, but this horse is very special," said Fannin.
The duo of Fannin and West Coast has been nearly unbeatable in jump racing this year, securing four victories from five starts.
Fannin, who claimed last season's Jumps Jockey of the Year award, spoke highly of West Coast's jumping abilities, noting, "He's a lovely jumper." He also emphasized the toughness of the race, particularly with West Coast carrying 73 kilograms.
Mark Oulaghan had a remarkable day in the Waikato, with another victory from Semper Magico, who followed up his impressive Waverley Cup win the previous weekend.