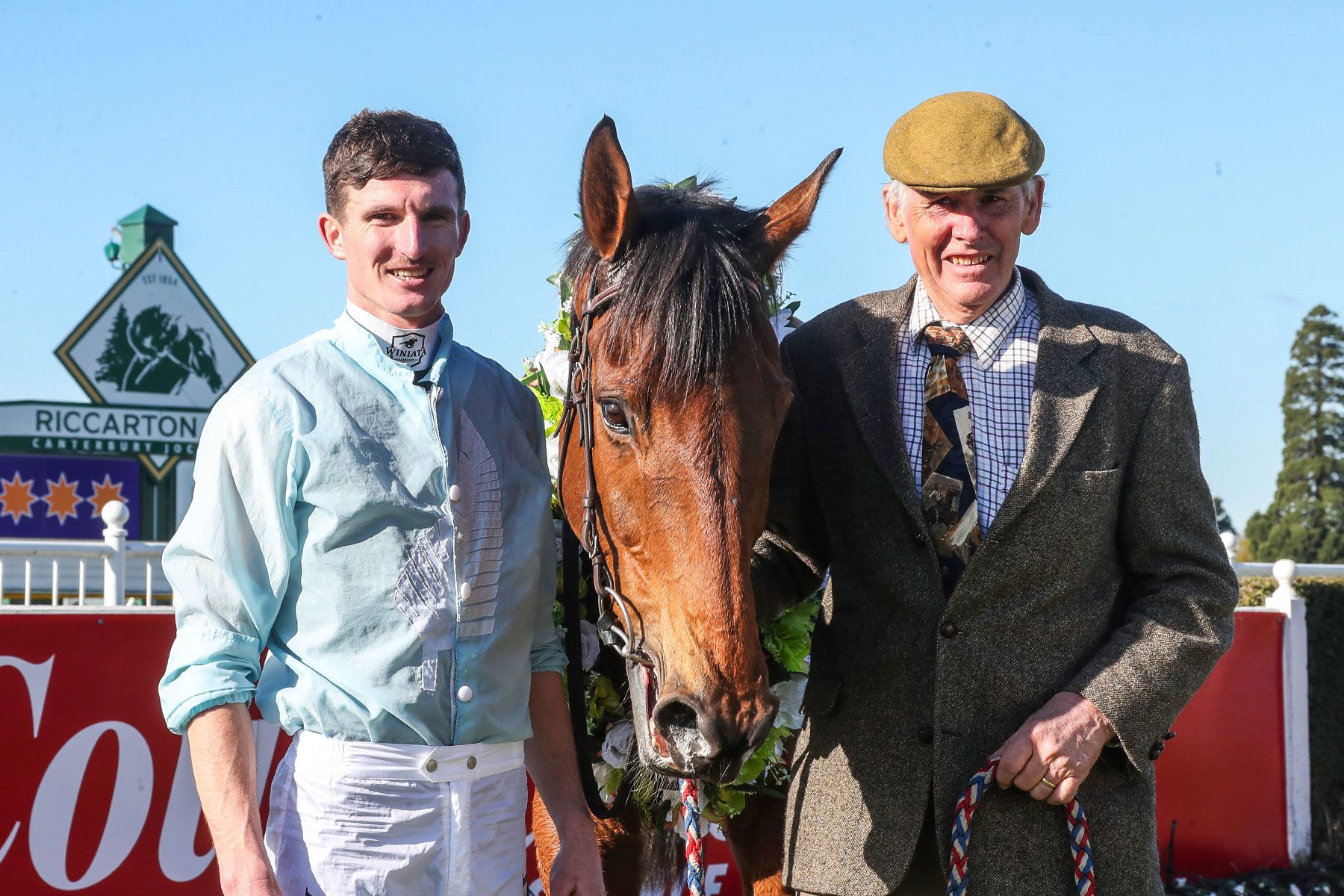 Three-time champion jumps jockey Shaun Fannin has made a sizzling start to the new jumps season. He will aim to head for the summer break as the clubhouse leader when the curtain falls on New Zealand's 2022 jumps racing at Woodville on Sunday.
Fannin has won six of his 13 jumping rides this term, including both the Grand National Steeplechase (5600m) at Riccarton aboard the Mark Oulaghan-trained West Coast and the Great Northern Steeplechase (6400m) at Te Rapa aboard the Kevin Myers-trained Kiddo.
He has established a two-win lead on defending champion Shaun Phelan and has a strong book of rides at Woodville as he looks to build on the fast start he has made to the season.
His rides include the Myers-trained quartet of Interllectus in the Property Brokers Steeplechase (4000m), Fantasy Flight in the Marty & Di Catering Hurdle (3200m), Prince Turbo and Khafeef, as well as the emerging steeplechaser Brucie and Dubai's Moko.
Interllectus could yet come against Kiddo, who didn't have a rider booked on Friday, though Fannin suggested Myers could yet opt to claim on the Northern winner if he ran.
"I'm pretty happy to be on Interllectus. He had a tendon injury a couple of years ago and has just taken a few runs to come right," Fannin said of the maiden steeplechaser.
"He's probably better ridden behind the speed and I led on him at Waikato. He just knuckled at a couple of fences but he still took confidence out of that race and he went a pretty good race in the Northern Hurdle the other day.
"The ground was just a bit quick for him and he's just looking for a steeplechase now. Wetter ground and bigger fences will only suit him. He's a lovely jumper and he should be pretty hard to beat."
Fannin was looking forward to reuniting with Fantasy Fight in the feature hurdle, the Echoes Of Heaven mare having won two and placed in four of her previous seven starts in the role.
"She won a hurdle race early in the winter but just had a setback and needed a few weeks off. She's had a couple of flat races to fit her and she'll be pretty close to the mark on Sunday," Fannin said.
"We're forecast for more rain over the next couple of days and that won't worry her. She's always thereabouts and she should be hard to beat too. She just hacks in her races, doesn't touch the bit at all; she's pretty push-button."
Fannin has a high opinion of his other rides at Woodville too, describing Champs Elysees seven-year-old Khafeef as one of the most promising jumpers in the Myers stable.
"Jumping-wise, he's probably one of our best. He's a beautiful jumper," Fannin said.
"He tends to pull quite hard. But I had a highweight ride on him and he settled quite well that day and I won on him so he's getting there.
"I'm quite excited to ride him. He's probably shown the most out of any of ours schooling at home and at the point-to-points. So long as he doesn't pull too hard, he's one of our most exciting ones anyway."
Prince Turbo will contest a maiden hurdle after he placed on his jumps debut at Te Rapa a fortnight ago.
"Prince Turbo went really well at Waikato last start for third on a track far better than he prefers. I was quite impressed with him and off that run he should be hard to beat," Fannin said.
Fannin was excited about the prospects of the Raymond Connors-trained Brucie, a Raise The Flag seven-year-old gelding he has schooled and ridden in two hurdle starts for a second placing and a 6.25 length win leading to this weekend's steeplechase debut.
"He's pretty exciting, Brucie," Fannin said. "He's shown me any amount of ability. He's had the two hurdle runs, run second behind (Great Northern Hurdles runner-up) Kajino and then won pretty well at Waverley. He'd be my best ride on Sunday. He's got a pretty big future ahead of him."
Fannin, who rounds out his day with a highweight ride on the Chrissy Bambry-trained Dubai's Moko, was rapt with his start to the season and especially his Great Northern success on Kiddo.
"I've just been on the right horse in the right race and things have gone my way. I'm just grateful to have been on those horses," he said.
"Kiddo has been around for a while now and had his fair share of injuries. It's been a big effort by Kevin and everyone at home to get him back and to be winning a Northern was a massive performance and a big thrill for me and everyone who has seen what has gone into getting him back to that level. It was one of those real feelgood stories that racing throws out."
The end of the jumps season means Fannin will now take a break from riding but not from horses.
"I've got nine or 10 in work myself so I'll just chip away and see if I can get my first win as a trainer."
More New Zealand horse racing news