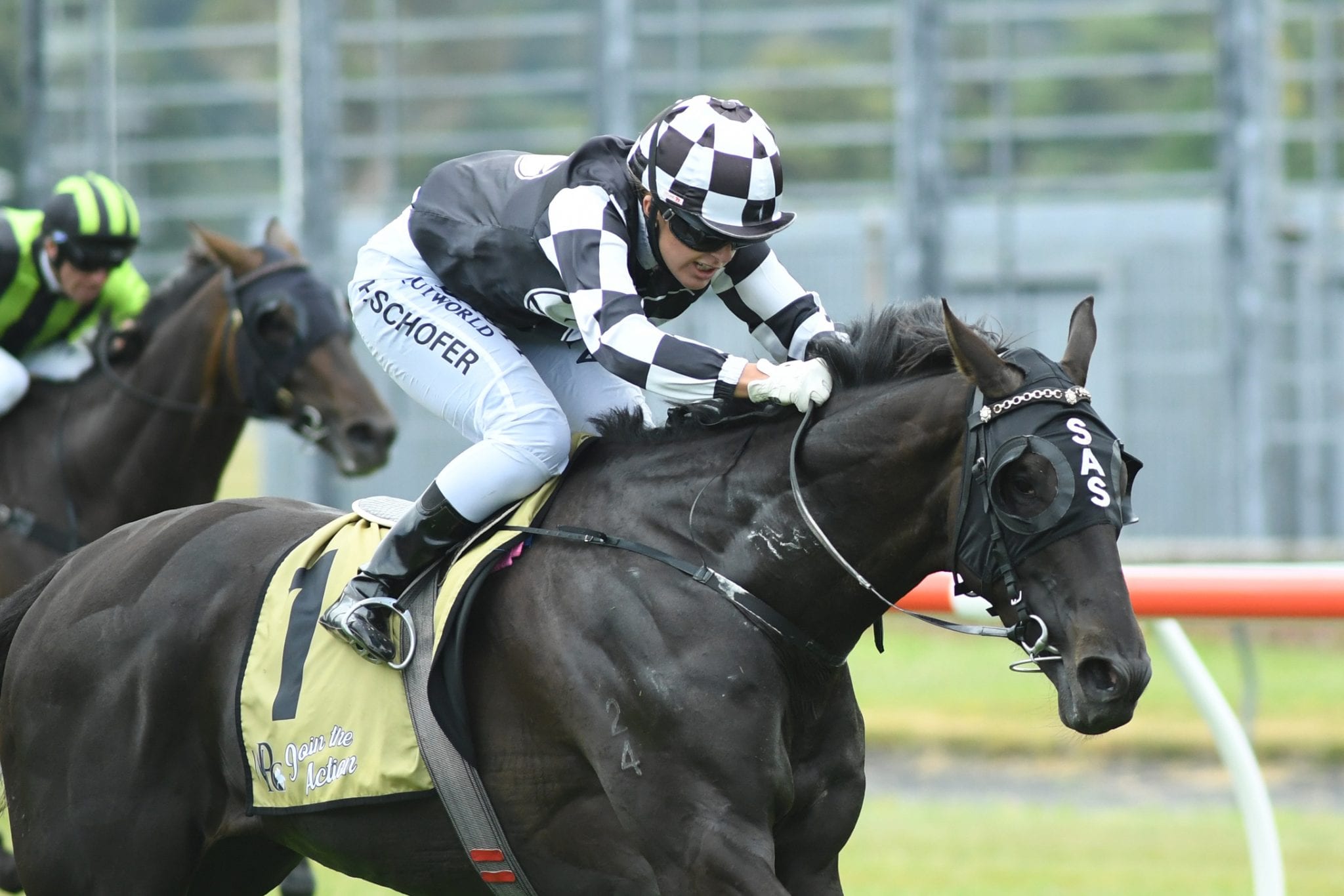 A perfect dress rehearsal from Group 3 NZ Campus of Innovation & Sport Wellington Cup (3200m) pre- post favourite Waisake at Trentham on Saturday has trainer Allan Sharrock brimming with confidence about his chances in the main event in a fortnight.
In the hands of stable apprentice Hazel Schofer, the Zed five-year-old came from last to destroy his rating 74 rivals over 2200m with Sharrock convinced he will lap up every inch of his two-mile task on January 30.
"I thought he would win on Saturday but not by the four lengths that he put on them," Sharrock said. "The way he did it by circling them and dominating certainly augurs well for his next start. "He will just eat that two miles up as the extra 1000m is what he is looking for. "I think I've got him in the right form, at the right weight and set for the right race."
If you had asked that question of Sharrock following the mediocre start the horse made to his career back in the 2017-2018 season you may have got a different answer, however a win over 2100m at a Trentham meeting in January 2019 was when Sharrock first got the inkling he had a potential Cup winner on his hands.
"He is a typical Zed, 16.2 hands and a very slow maturer," he said. "He is a big, slab sided individual that has taken his time to come to it. "It didn't help him last season when he went over a stable door at Awapuni and gave himself a massive haematoma, as that set him back for quite a while. "I probably didn't really rate him that highly until he won at Trentham two years ago.
"He started to look pretty handy then and it was a blow when he lost the best part of a season with that injury, which was a real balls up. "This year he hasn't looked back and he will probably be even better next year. "I really want to tick this one (Wellington Cup) off for his owners and I haven't won a Wellington Cup either, so I would like to put that on my résumé as well."
Waisake, who will carry 53kgs in the Wellington Cup, is currently rated the $4 Fixed Odds favourite ahead of Listed Marton Cup (2200m) winner Beauden ($8), who is not a guaranteed starter.
Sharrock also had success with another staying prospect on Saturday with promising mare Our Hail Mary capturing the Group 3 Dixon & Dunlop Trentham stakes (2100m) in her first start past 1800m. "She has ticked a box for us by winning a Group 3," he said.
"That's a really hot family now as she is out of a full sister to Shez Sinsational (four Group 1 wins) and closely related to Sinarahma, who is also a very handy mare. "Thankfully, I bought Our Hail Mary's mother Repenting at the Karaka broodmare sale back in 2018.
"I couldn't afford the $500,000 it took to buy Shez Sinsational, but I could part with $5,000 for Repenting which looks a pretty good deal right about now. "She (Repenting) has given us a full sister to Our Hail Mary (by Ocean Park) and before that a Tivaci colt, although she missed getting in foal this year."
Sharrock was also pleased with stable star Tavi Mac's performance for fifth in the Group 1 JR & N Berkett Telegraph (1200m) on Saturday with the Tavistock gelding set for a stint in the spelling paddock. "He tried his heart out as he always does, but the mare (Avantage) was just too good for them all," he said.
"The shoes will come off him tomorrow and we will put him aside before we set him for the Hastings spring carnival. "I'm just thrilled with what he has achieved this season and I'm hoping he will be back even better next campaign."