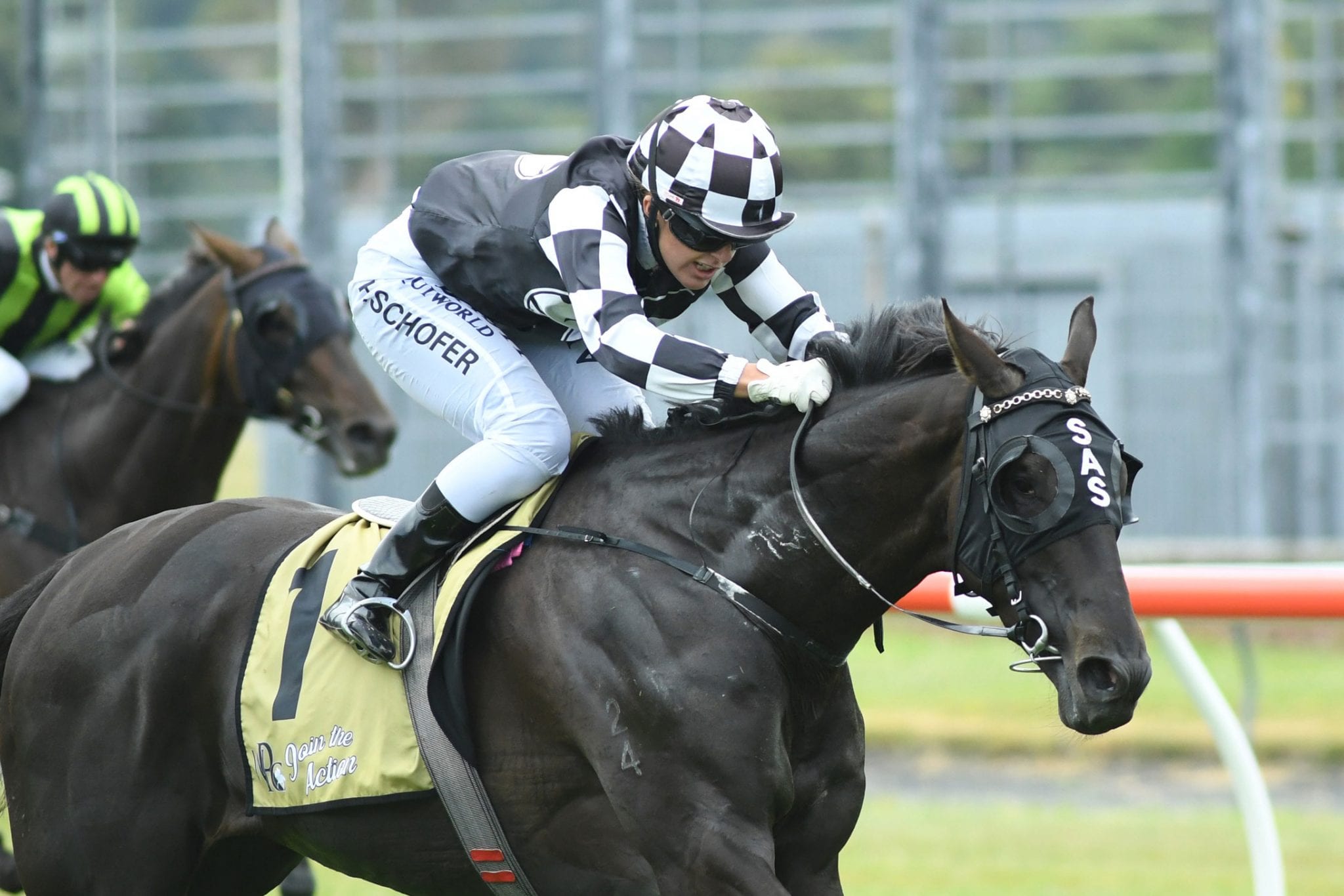 A day out from the running of the Group 3 NZ Campus of Innovation & Sport Wellington Cup (3200m) trainer Allan Sharrock is itching to get the show on the road. Sharrock prepares the likely race favourite Waisake who completed a sparkling final gallop on Tuesday, followed by another impressive light workout on Thursday that has Sharrock confident he has his charge at his peak for his first two-mile assignment.
"He did his last bit of work on Thursday morning and he is going super," Sharrock said. "He worked over a round and his recovery rate was huge. "He's drawn well so I'd expect him to be in midfield early on, but I will be telling Sam (Collett, jockey) to keep him off the fence.
"When they start going backwards at the half mile, I want her to be out and going forward on him, so we can take some of the risk (of interference) out. "In any two-mile race you look for attrition at the 800m, so we'll be looking to navigate around that and then the toughest horse will head them home."
Sharrock has never won the Trentham two-mile feature before and as a shareholder in the Zed five-year-old, is keen to tick that accomplishment off on his career record. "I'm rapt to have a share in him as I bought him at the Karaka Festival sale for $28,000," he said. "That was a lot of money for that sale, but he was the nicest Zed I'd ever seen. "If he could pick up a win on Saturday it would certainly vindicate that decision.
"We haven't thought much past this Saturday but if he did go well then a race like the Adelaide Cup (Group 2, 3200m) in March is an option. "He's a dead set stayer so I don't think the Auckland Cup (Group 1, 3200m) is really his go as that's a race that can often be won by a good miler and it would come up too soon for him."
Sharrock is also hoping his promising mare Sinarahma can perform up to her best in the Group 1 Harcourts Thorndon Mile (1600m) tomorrow although he is realistic about her chances of beating outstanding racemare Melody Belle. "She (Sinarahma) is well but we're only running for second or third as that mare (Melody Belle) is a champion," he said.
"We're well in at the weights but so is she and you just don't beat horses like that. "If she could run in the money and put that on her record, I would be well pleased. "Her work on Thursday was outstanding and I'm expecting a good performance, but I'm realistic about our chances."
Sharrock had been hoping to line-up a pair of promising three-year-old fillies in the third stakes race on the day, the Group 3 New Zealand Bloodstock Desert Gold Stakes (1600m), but a wide draw and a mishap with some shoeing is likely to see both Sumi and Signora Nera absent from the race.
"I have got fillies in the Desert Gold in Sumi and Signora Nera, but I don't think they will run," he said. "Signora Nera has been pricked and looks like she will miss the race while Sumi has drawn one from the outside so she will probably go around in a similar race at home next week."