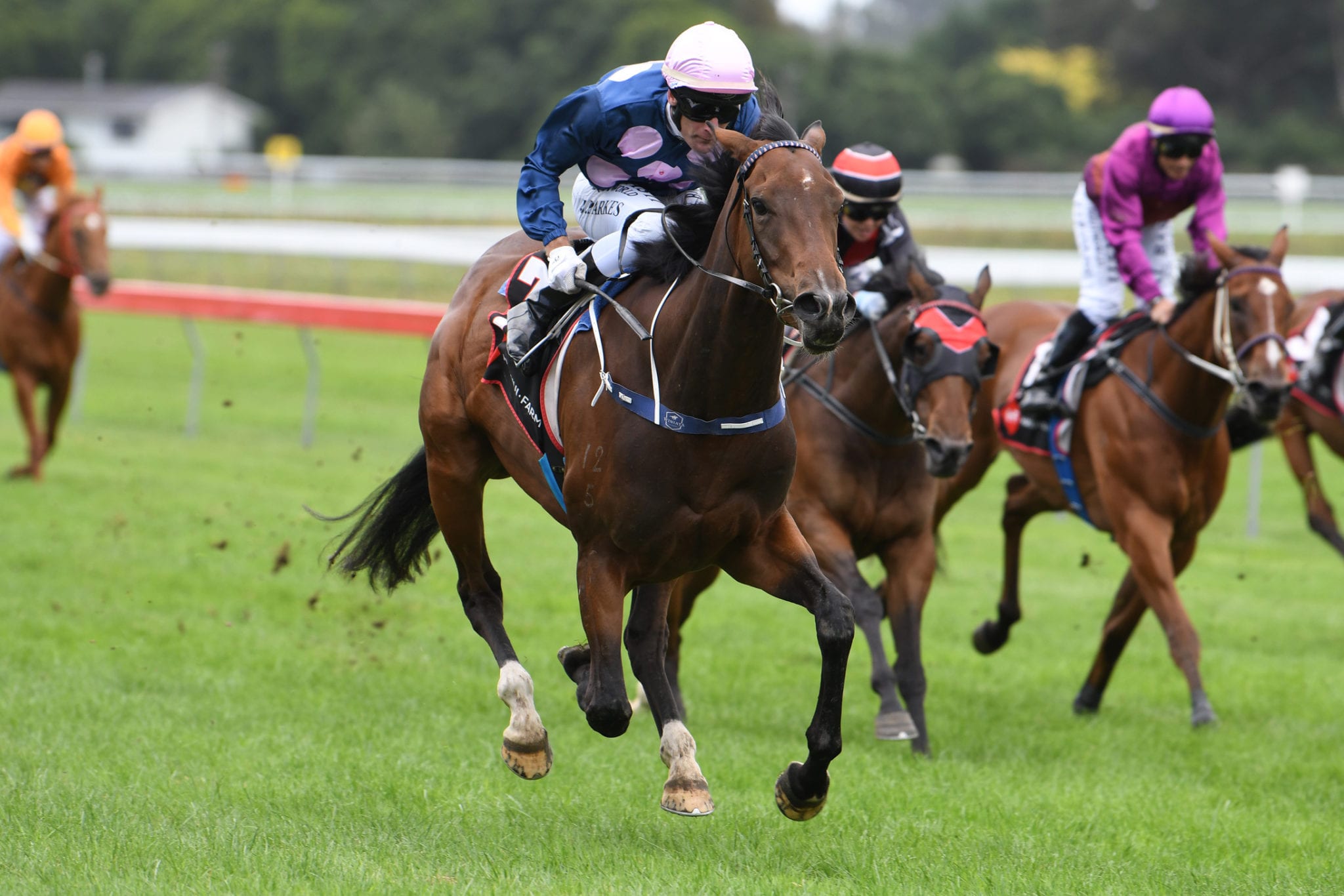 Kiwi, Glory Days…Beyond The Fort? It may be too early to mention the latter in the same breath as the two Group 1-winning stayers, but the small South Taranaki township of Waverley has developed a knack for producing Group 1 stayers.
The Snow Lupton-trained Kiwi put Waverley on the map after storming home late to win the 1983 Group 1 Melbourne Cup (3200m), while Glory Days put the town back up in lights after her heroics in this year's Group 1 Auckland Cup (3200m). Glory Days' trainer Bill Thurlow is also eyeing the Auckland two-mile feature with quality mare Beyond The Fort and he is using Sunday's Steelform Roofing Group Waverley Cup (2200m) as an early gauge.
He won the race last year with Glory Days before winning the Listed Wanganui Cup (2040m) in her next start, followed by victories in the Group 2 Avondale Cup (2400m) and Auckland Cup, and placing in the Group 1 Sydney Cup (3200m). "The Waverley Cup has been a good race to us," he said. "We won it with Glory Days last year and we won it a few years back with a horse called Yours, which was great. "We are looking at the Auckland Cup with Beyond The Fort. We are pretty open-minded about it, but whether it is a year too soon for her with a race like the Auckland Cup I am not quite sure. "We have just got to play it by ear and see how we go. There is a possibility that she could follow that same path as Glory Days."
Beyond The Fort holds a strong record, winning four of her six starts, including the Listed Warstep Stakes (2000m) and finishing runner-up in the Group 1 New Zealand Oaks (2400m) earlier this year. She has subsequently returned as a four-year-old finishing fifth at Otaki before winning over 1600m at the same track earlier this month. "I thought it was a really good run last start," Thurlow said. "At the 600m I thought she couldn't win the race, if she had run home for a placing we still would have been happy, but her last 200m was very good. It was a good win."
Although pleased with the daughter of Niagara, Thurlow said she has taken a little longer to come to hand this preparation than he would have liked. "She has come back well as a four-year-old, but it took her a while. We weren't happy with her early in the spring. "She just didn't really come up as quickly as we would have liked, but having said that, we didn't put any pressure on her and we just waited for her. We are pretty happy with her now."
Thurlow said the week between runs shouldn't be too much of a concern for her. "We are pretty happy with her. She has done well since she raced, it's probably just soon enough. It's just the way that panned out. "She has come through it well, so I'm thinking she will be fine. We are pretty happy where we are at with her." All going to plan, the next mission on the proven path for Beyond The Fort will be the Wanganui Cup next month. "After that she may have a short break and then look towards a race around Christmas for her," Thurlow said.
Thurlow will also line-up two other runners at his home meeting on Sunday, and he believes both horses are in with a chance. "Morethanmost is a maiden horse that we quite like," he said. "He is having his first start. He has done enough to go to the races and I think he should acquit himself reasonably well. "Rockoneve, she is a funny horse. She only seems to go good when fresh, hence why we put her out and brought her back and aimed her for this meeting. "She has done everything we have asked her to do to get to this meeting, so we would expect her to be going a good race. She should run well."