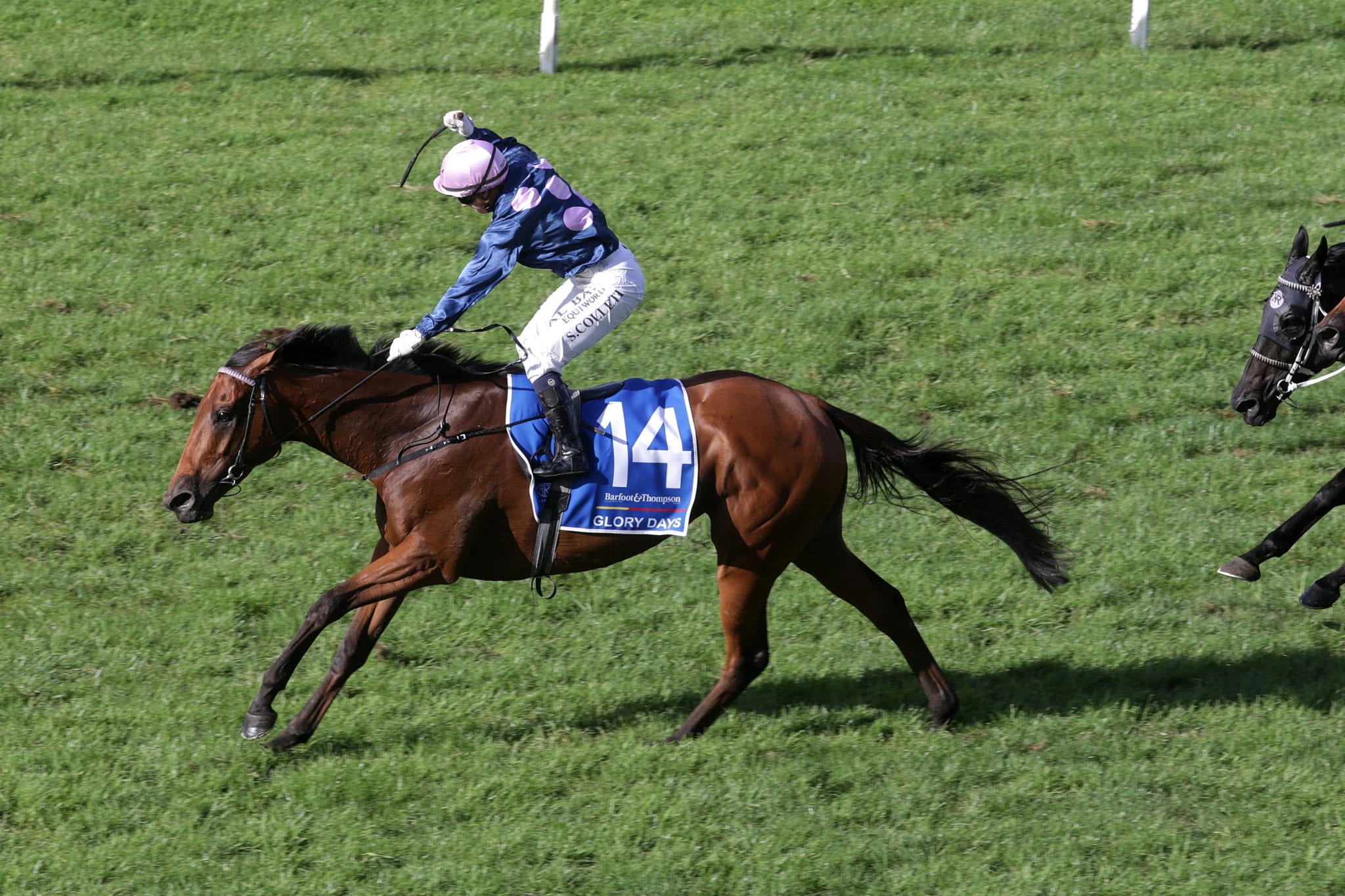 Group 1-winning stayer Glory Days made a pleasing return to the track at the Foxton trials on Tuesday in preparation for a Group 1 Melbourne Cup (3200m) campaign this spring.
The pride of Waverley finished unplaced in her 1000m heat, but pleased trainer Bill Thurlow with her efforts. "I was happy with her, she went well," he said. "We didn't ask much of her, but she did everything she was asked of. "She's been back in about eight weeks. She has been through to New Plymouth and had a gallop last Saturday between races and we were happy with that. "She has come through it well and she had another nice trip away today. She's back home now and has come through that well. "We will just keep doing a few different things with her and see where we end up. She is good at this stage, we haven't got any problems."
The rising seven-year-old mare took her connections on a great ride this season, winning seven of her 13 starts, including the Listed Wanganui Cup (2040m), Group 2 Avondale Cup (2400m), and Group 1 Auckland Cup (3200m). She then travelled to Sydney and put in a bold run to finish third in the Group 1 Sydney Cup (3200m) at Randwick in April. "She was awesome this season, but sometimes they don't come back up," Thurlow said. "Hopefully she will and it looks like she is going to. We are pretty happy at this stage."
Thurlow is now eyeing the only remaining two mile Group 1 race in Australasia this year, the Melbourne Cup. While Thurlow has marked her major target this spring he is still yet to finalise a path to get to Flemington on the first Tuesday of November. "The Melbourne Cup is the main aim, it's where we would like to end up," he said. "We have just got to pick a path to get there. "Our style would be to try and stay away from the best for a while if we could. "At this stage she will probably kick-off at Otaki on the 17th (of August).
I was told the Otaki track was as heavy as it has ever been the other day, which is disappointing because we haven't really had that much rain. "If it was like that we would have to reconsider. If it is reasonable we will go there, otherwise we may have to go straight to Australia. "We haven't mapped out a set in stone programme with her. We have got two or three races on the radar that we could run in as a lead up to the Melbourne Cup. "We just wanted to get through today and get through the next couple of weeks and make sure she is all good and then we will set those programmes in stone."
Meanwhile, Thurlow's star filly of the season, Beyond The Fort, will likely make a raceday return later this spring. The daughter of Niagara had an impeccable three-year-old season, winning three of her four starts, including the Listed Warstep Stakes (2000m), and finished runner-up in the Group 1 New Zealand Oaks (2400m). "We had a great season with her," Thurlow said. "She really stepped up and is a really nice filly. She is back in work, but she is a little bit behind at this stage. "She won't be out in the early part of the spring, but we will look forward to (seeing) her later in the spring or early summer."