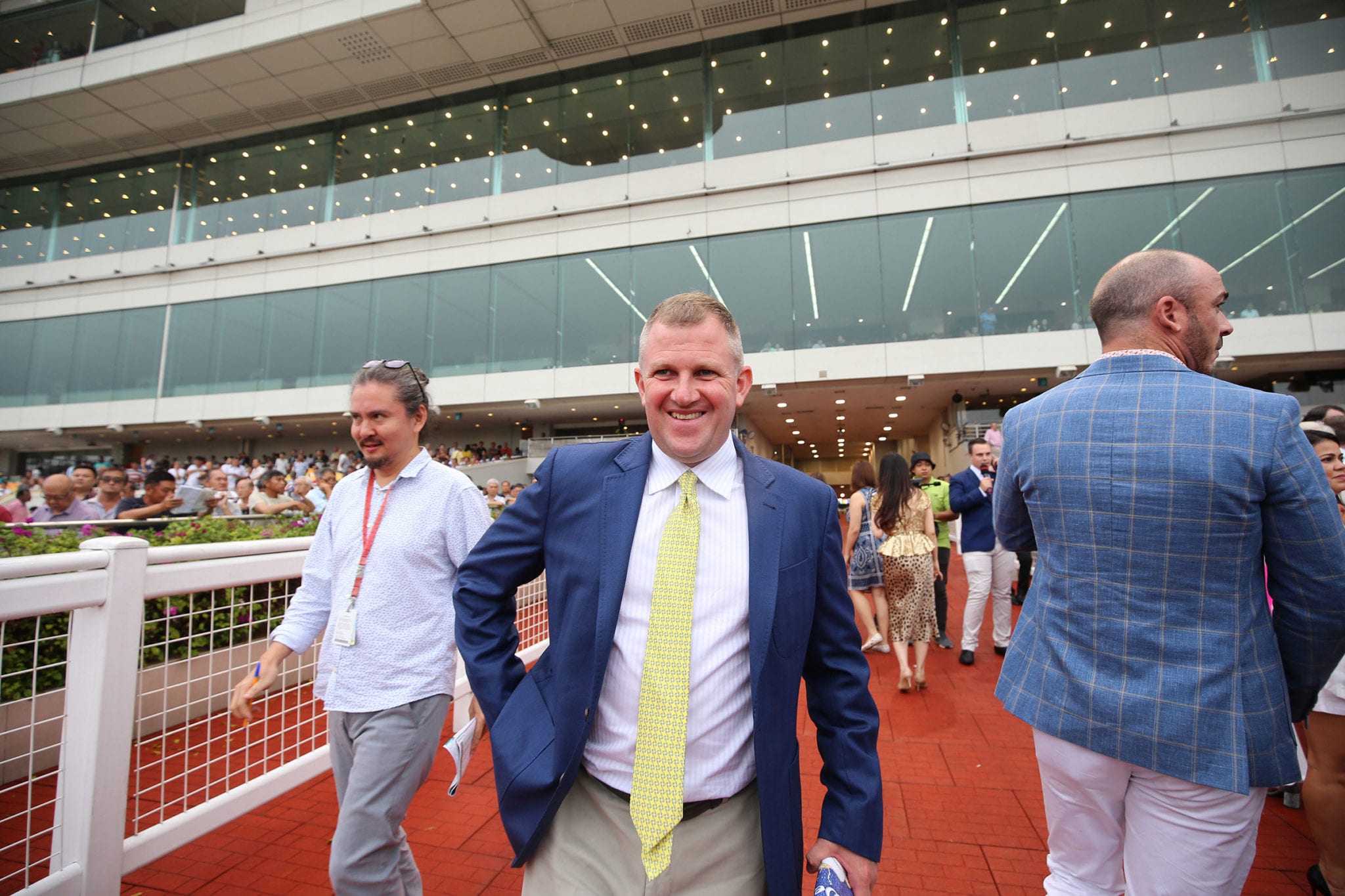 Te Akau Singapore trainer Mark Walker claimed his third title as Champion Singapore Trainer following the completion of the racing season at Kranji racecourse on Sunday.
Walker had previously attained the crown in 2015 and 2017 and he was delighted to add to that tally on the weekend. "It was over a long way from home," said Walker, referring to having established a winning buffer. "We've had horses freshening up and there are quite a few horses that should start off well in the new season because they're back in the right grade. "Some of those horses could have won another race if we'd pressed on, but you have to give them a break at some stage and rather than run them right through to the end of the season I took the option of spelling. They'll be ready to win again in the New Year."
While pleased with his season's tally, Walker is hoping to record more stakes victories next term. "We lacked Group horses through the year but I'm hoping some get a bit stronger and measure up," he said. "Particularly Sacred Croix, who was a bit unlucky in the Gold Cup and the Four-Year-Old Series. It would be nice to get more major wins next season. "But premierships are not easy to win in any country and that's now eight, with five in New Zealand, and three here, so that's the highlight – winning another premiership."
Walker is set to return to New Zealand in the new year to join Te Akau principal David Ellis and New Zealand trainer Jamie Richards leading into the New Zealand Bloodstock Yearling Sales Series at Karaka in January.
Ellis was thrilled for Walker in attaining his third title in Singapore and said he has shown immense talent from an early age. "From day one, he stood out as a leader in every respect," Ellis said. "He was a great show jumping rider and a genius with what he can get a horse to do. "When he was only 26-years-old he had trained the favourite for a Melbourne Cup (Group 1, 3200m) and not only is he an extremely good judge of a horse but he's the best trainer I have ever seen in preparing a horse to peak for its main target. He's a great horseman."