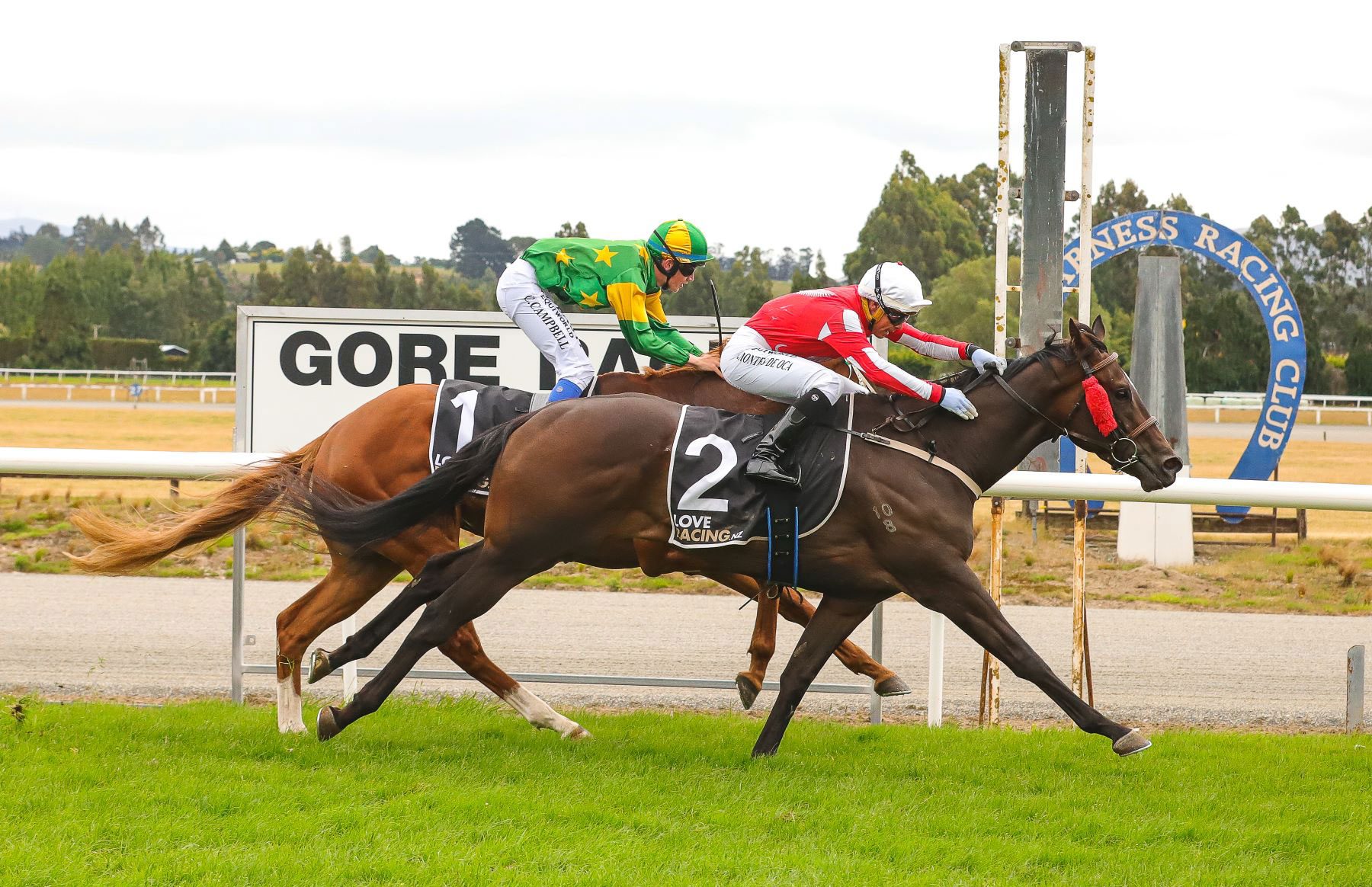 The connections of highly talented New Zealand three-year-old Mackenzie Lad went from a stakes-winning high to one of the worst feelings in racing within the space of a few seconds on Saturday afternoon.
The Vespa gelding edged out the favourite Ruby's Lad by a neck to claim his first black-type win in the Listed Liquorland Gore Guineas (1335m) but broke down badly soon after the finish line.
"Sadly, he broke his leg past the line and had to be put down," co-trainer Matthew Pitman said. "At least Diego (Montes de Oca, jockey) wasn't injured, but we've gone from a big high to a terrible low pretty quickly."
Raced by his breeders Grant Midgley and Stephanie Rathgen, Mackenzie Lad lined up in 13 races for three wins, seven placings and more than NZD$104,000 in stakes.
Prior to his first black-type victory in Saturday's Guineas, Mackenzie Lad had finished second in the Listed Champagne Stakes (1200m) and third behind top colt Noverre in the Group 3 War Decree Stakes. He was also an unlucky sixth in the Group 1 New Zealand 2000 Guineas (1600m) in November.
"It sometimes happens to the really good ones because they try so hard," Pitman said. "He was a pretty special horse. The only time he ever finished worse than fourth was when he was sixth in the 2000 Guineas from a wide run. We had been working our way towards the Levin Classic (1600m) at Trentham in March, that was how highly we thought of him, but unfortunately it's not to be. It's a tough one to take."
Mackenzie Lad became the third stakes winner for Valachi Downs stallion Vespa, who had previously been represented by Listed Southland Guineas (1600m) winner Chokito and this season's Listed El Roca-Sir Colin Meads Trophy (1200m) winner Wakari. Chokito was also a winner earlier on Saturday's Gore Guineas card.