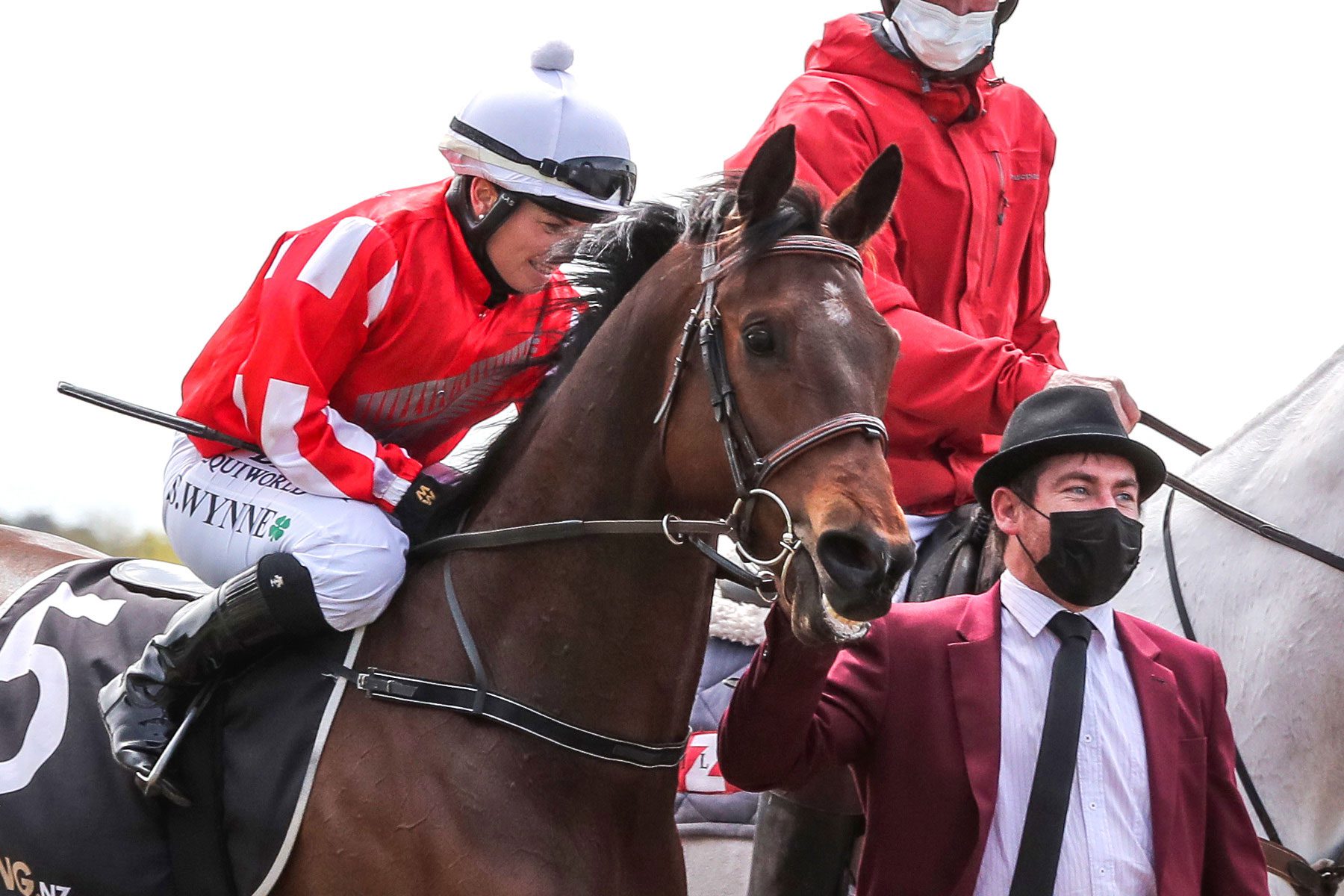 With the gritty win of Okay Pal at Riccarton on Saturday, the Michael and Matthew Pitman training partnership registered another significant milestone.
The victory was the 400th for Matthew since he commenced in partnership with his father back in the 2014/15 racing season and comes hard off the back of Michael moving into second place on the all-time New Zealand trainers by domestic wins with 1878 victories to his name, second only to Graeme Rogerson (in excess of 2500) and one ahead of Dave O'Sullivan.
The moment wasn't lost on the younger Pitman who joined the family business straight after leaving secondary school.
"It was a special moment on Saturday as there are not many trainers who get to that number (400) in their career," he said.
"In saying that I was under no illusion when I left school that I was walking into a fantastic set-up that Mum and Dad had established and I was extremely fortunate to become a part of that.
"I guess I was always going to be involved given we had grown up with it, but I like to think I have learned off the best and that is something not a lot of people get to do.
"Dad has said he will give it away when he gets 2000 wins on the board and while it will be exciting to step out on my own, it could also be quite bittersweet as well, although I know both Mum and Dad will continue to be heavily involved.
"It is very much a family atmosphere we have here, where everyone in the stable is involved and we pretty much treat our apprentices as our own kids.
"It is my son's birthday today (Sunday) and we are having a party at home where all of the staff are invited and I'm sure it is going to be a great afternoon."
While Pitman is looking forward to the party, he also has his eyes on the big dance that will kick off at Riccarton on November 6 with the first day of New Zealand Cup Week.
With the spotlight firmly on southern racing over the week, the Pitman team knows it is their time to shine.
"We have a really good team preparing for Cup Week and a number of good chances in some of the bigger events," he said.
"It was great to see Okay Pal back to his best on Saturday, as he had been a little disappointing at his last start.
"He is not the easiest horse in the world, but when he is focused, he is a very talented sprinter who we think is up to Group One quality.
"We are going to have a chat tomorrow about what race we target, but at this stage I think he will go straight to the Stewards Stakes (Group 3, 1200m) on the middle day (November 10).
"He has great tactical speed and if he could draw a barrier then he will be very competitive."
The Pitmans look set to play a major role in the main race that day, the Group 2 Coupland's Bakeries Mile (1600m), with Miss Tycoon Rose currently at the head of the fixed odds market for the race at a quote of +300.
"Miss Tycoon Rose is very well after her last start win and we couldn't be happier with her," Pitman said.
"She has come back in superb order this season, after having her three-year-old campaign cut short by the injury she suffered in the 1000 Guineas (Group 1, 1600m).
"We have always had a high opinion of her and you can see that in the way she conducts herself around the place.
"She is ultra-competitive and even in her work her ears go flat back and she wants to compete.
"The Coupland's is her major mission for the spring, but we think there are a number of options open to her later in the summer and through the autumn.
"We were also delighted with both Mackenzie Lad (3rd) and Fireglow (5th) in the War Decree Stakes (Group 3, 1600m) on Saturday and they are on target for the New Zealand 2000 Guineas (Group 1, 1600m) on day one of the carnival.
"Fireglow is probably still six to twelve months away from his best, but the blinkers will go on for the Guineas and that should sharpen him up even more.
"Mackenzie Lad had an interrupted run and he found the line well.
"He will have side winkers for the Guineas and that will help him as well.
"It is an exciting time of the year and to have the team we have for the carnival I can't wait for it to kick off."