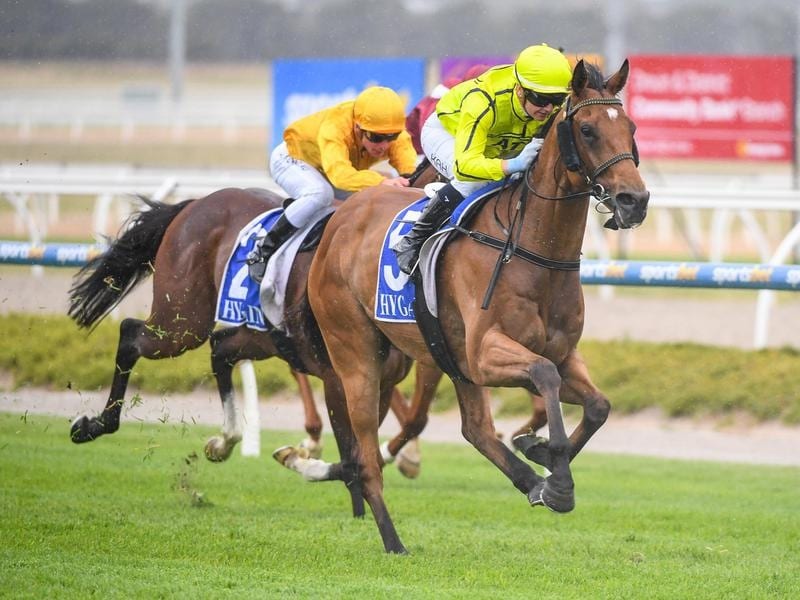 A visit to The Valley for a gallop on Monday has forced a change of heart and a change direction for the Saab Hasan-trained Sirius Suspect.
Hasan had originally intended to start the sprinter in the Group 1 William Reid Stakes (1200m) on Friday night, but instead he has chosen the Listed Hareeba Stakes (1200m) at Mornington on Friday.
After working at The Valley on Monday, Hasan held concerns over the track condition following the torrential rain that fell last Saturday.
While the track has recovered, and Hasan did praise track staff for the work, he felt the Mornington surface would better suit his charge.
"They haven't raced at Mornington for two months and I just felt it would be a better surface as he's had a few little back issues," Hasan said.
"The track (at The Valley) was just a bit worn from racing last Saturday and we didn't want to risk him on a patchy surface.
"He's a pretty quick horse. There will be plenty of speed on and I don't know if we could get in the best part of the track to win the race.
"I'm going up in weight, but I'm dropping in class, so this looks a better option."
Sirius Suspect will line up against Ancestry, a scratching from the William Reid, although Hasan was happy to hear Brooklyn Hustle is headed to The Valley rather than the Mornington contest.
He said barrier six in Saturday's contest was ideal as it will allow new jockey Patrick Moloney to settle where he wants in the run.
"It gives him the chance to get into a rhythm," Hasan said.
"I don't think they can lead Ancestry, but he can sit off it and then go up and test it at the right time."