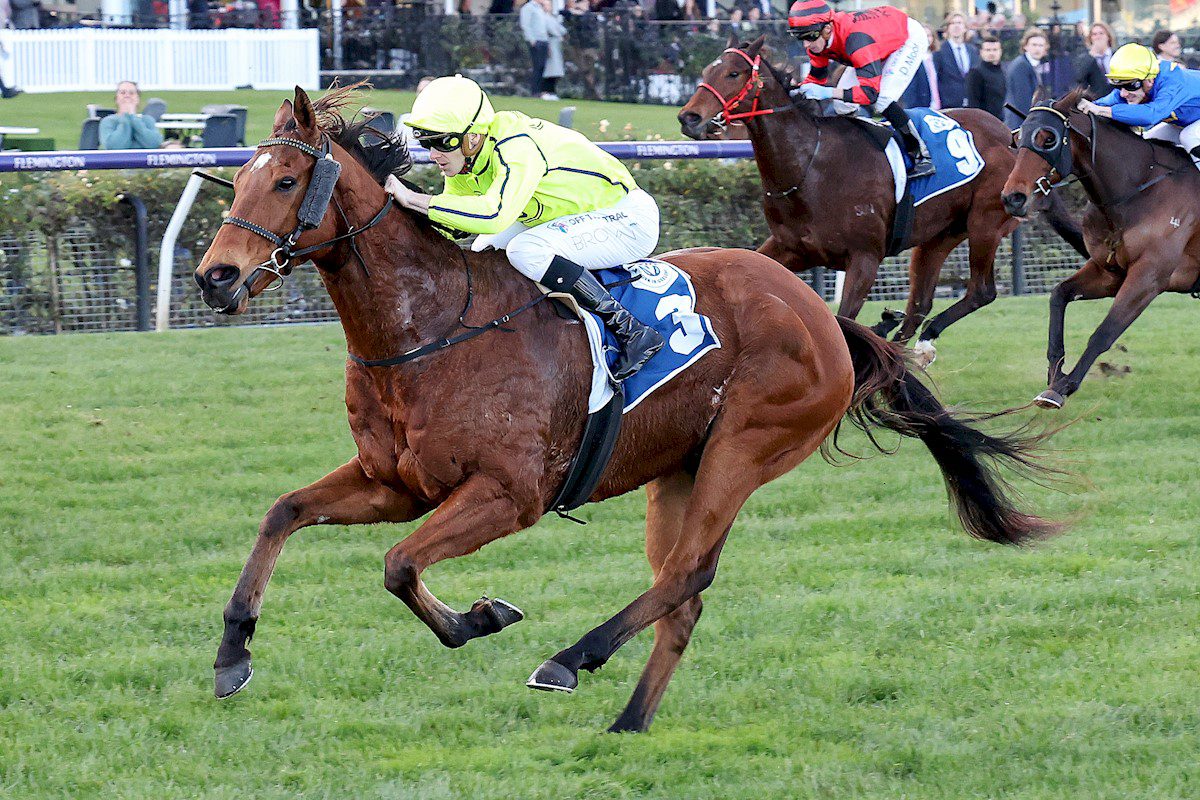 With no horses crowding him, Sirius Suspect relished the open spaces from the inside group of runners in a split field to claim the Santa Ana Lane Sprint Series Final by 1.25 lengths at Flemington.
That scenario was what trainer Saab Hasan was after, and he was delighted jockey Ethan Brown followed every word of his instructions pre-race aboard the equal $4 favourite.
"Credit to Ethan – he really listened. I was adamant I wanted him to go back to the inside and not up the guts or out wide," he told Racing.com.
"It worked out great, and it's fantastic to the horse who had his sixth run (this preparation) and isn't showing signs of stopping."
2022 Santa Ana Lane Sprint Series Final Replay
It was Sirius Suspect's first triumph in 13 attempts, last saluting in the Standish Handicap (1200m) at Flemington on January 1 last year.
Hasan never lost patience with him.
"He hasn't been running all that bad – he's been flying and probably never been going better," he said.
"He's just been a bit unlucky. He's been getting on tracks throughout the winter which haven't suited him.
"This is probably the first race that he's tackled that has been 110 per cent suitable. He had a little hoof abscess during the week. I'll pull his shoes off tonight and wrap his feet up."
Hasan will decide his seven-year-old gelding's future in the coming days.
I'll sit down with ATB (Australian Thoroughbred Bloodstock) and see whether we roll the dice with him again, or whether he goes to the paddock," he said.
"But more importantly, we'll let Sirius tell us what he wants to do."