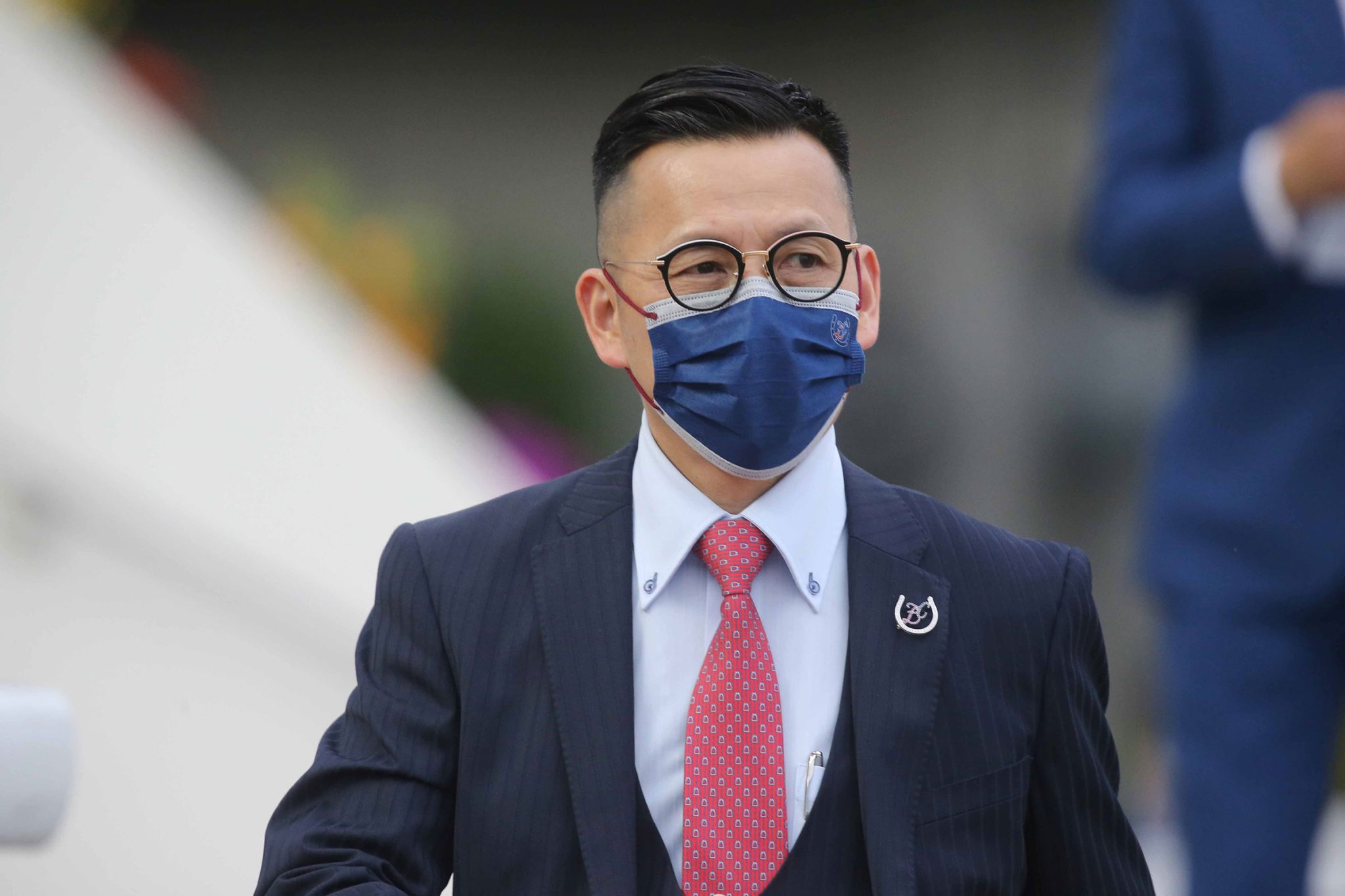 This season's trainers' championship is unfolding as a battle royal between Frankie Lor and John Size with the former preparing to pull out all of the stops and repel the 11-time champion's expected onslaught across the term's remaining 21 race meetings.
Currently leading his former mentor 68-65 ahead of the campaign's 68th fixture, Lor hit a new high in his bid for a maiden title with a treble on Sunday (May 1) to surpass his previous best of 65 wins, which he has attained on three occasions.
"Last year, I thought I could break my record but this year I've already beaten my own record, though, this year I still need to try really hard to see how many wins I can get, because if I want to get my first championship, I need to do my best.
"My (former) boss, John Size, he is consistent and even in one meeting he can have three or four winners at a time, so it's going to be tough," Lor said.
Lor has enjoyed a swift ascent to stardom in Hong Kong and currently boasts 307 career-wins as he gears up for the tail-end of only his fifth campaign at the helm of his stable.
"In my mind, getting a licence to train in Hong Kong isn't easy and when I got mine, I was a little bit old to get it, so I always wanted to try very hard to show the Club that I deserve it – I always try my best," Lor said.
His four wins across the last two meetings has him striking at 30.7% atop a wave of momentum which saw the impressive Sakewin remain unbeaten last Sunday.
Aiming to enhance his lead at the top, Lor has 2022 BMW Hong Kong Derby (2000m) third Money Catcher as one of two lining up for the stable in the HKD$2.4 million Class 2 Yuen Long Handicap (1650m, dirt) at Sha Tin on Wednesday night (May 4).
"Derek Leung spoke to me, he's trialled a few times on the dirt and he looks good on it, so he also recommended that maybe we could try and race him on the dirt," Lor said.
Money Catcher steps away from gate nine with 124lb assigned and Leung in the saddle against stablemate Kings Shield (133lb), while Buddies (129lb), Telecom Fighters (126lb), Czarson (116lb), Berlin Tango (114lb) and Chancheng Prince (113lb) also feature.
"He's rated 94, so if he wins this race, he gets to 100 or so, we can try him on the dirt now because this is good chance to try it and his trials have been ok," Lor said. "Trials and races are different but we'll see."
Lor holds no quarrels over Kings Shield's hefty impost as the Scat Daddy gelding chases a return to form.
"He's always carried a big weight and he looks better after two trials, this race, there looks like a bit of pace out in front, so we'll see because my horse is better (settled) there," the 56-year-old said.
Earlier, Like That challenges for a third win this term and second on the dirt for Lor when he steps away from gate 12 in the Class 3 Tuen Mun Handicap (1200m, dirt).
"He has gate speed, I hope Joao (Moreira) can jump well and find a good spot," Lor said.
No stopping Hewitson
Lyle Hewitson enjoyed his finest period as a jockey in Hong Kong last week with seven wins across three race meetings at a strike rate of 41.17%, but such success has the South African ace craving more with a view to advancing further up the 2021/22 jockeys' standings on Wednesday night (May 4) at Sha Tin.
"Things are going well but it's even more pressure now not to rest on my laurels and instead just keep kicking on, I'm happy with how it's going and I'm very grateful for all of the opportunities – I just have to keep pushing," Hewitson said.
37.4% of Hewitson's mounts have earned top-five finishes this term returning 12 wins overall, a figure he is voraciously out to improve aboard Private Rocket in the Class 3 Tuen Mun Handicap (1200m, dirt) for trainer Douglas Whyte.
"He's feeling good, he always takes a bit of time to get into his stride but once we matched the horse in the gallop, he quickened up really well," Hewitson said.
The 24-year-old piloted the bay over 800m on turf at Sha Tin last Thursday (April 28), clocking 50.2s (27.4, 22.8s).
"He's had a nice bit of time off and I think he's enjoyed that because he's feeling good at the moment, so I'm hoping for a good run," Hewitson said.
The six-year-old returned from a stint at Conghua late last month as he gears up for his fourth start on the dirt which has returned two placings in the past.
"I think that the consistent pace of the dirt certainly helps a horse like him, he has a good turn-of-foot, so as long as he's not out of his ground and he's in a decent spot then he's definitely able to kick on and put in a big finish," Hewitson said.
More Hong Kong horse racing news