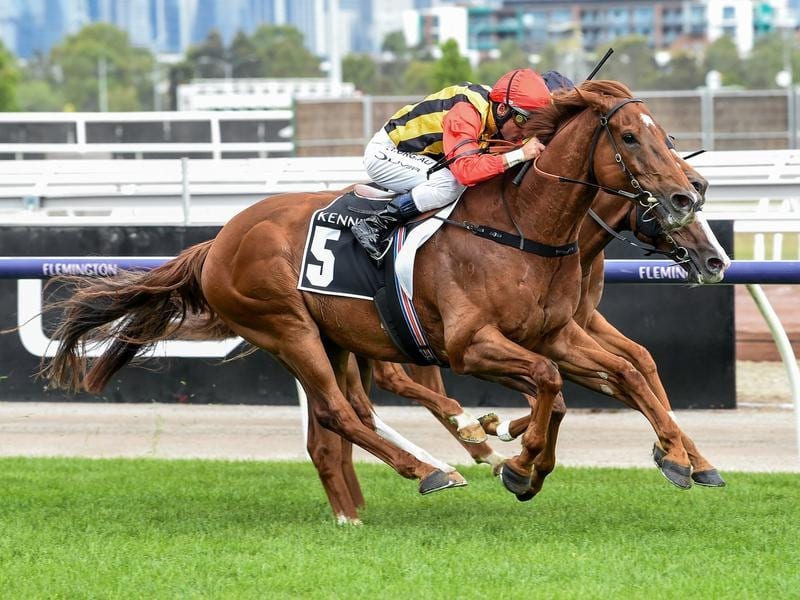 It's not a surprise that trainer Colin Little has aimed Vassilator at a Flemington 1400 metres race, the Chester Manifold Stakes, as he is the epitome of a track and distance specialist.
Vassilator has the unique distinction of his four career wins all being over 1400 metres at Flemington, which is again the track and distance of his next assignment on Saturday.
At his last start on December 19, Vassilator again underlined his preference for the Flemington 1400 metres with a win at his 28th start.
Vassilator gave the Caulfield trainer an early indication of his preference for the Flemington 1400 metres when he won at $101 at his third start on Anzac Day as a two-year-old.
He followed that up with another win at his next start at the track and distance but he had to wait another 18 starts for his next win.
There was only a five-run gap between that and his last start victory. He's had four other runs at the track and distance with his best efforts two fourths.
Little said Vassilator was "a big scopey horse" who was suited by the wide expanses of Flemington.
"It's one of those things. He's suited by the long run in and often there's more pace on in races. He loves the space he can find there," Little said.
"El Segundo loved Moonee Valley over 2040 metres but he couldn't win over 2000 metres at Flemington."
Little pointed out that as a three-year-old, Vassilator finished second in the Caulfield Guineas to The Autumn Sun which was a great effort but in some-ways it didn't help his career.
"He got beaten about five lengths and his ratings went from 70 to 100. He then worked his way back to around 90 and he's back to 96," he said.
Little said the key to Vassilator as he has gotten older is that he was a little easier on him in training.
"He likes that. He's a very sound horse and he should have good longevity," he said.
Damien Oliver who rode Vassilator to win at his last start will stay on the five-year-old gelding.
Little is also pleased that Vassilator will carry 58.5 kg which is 1.5 kg less than he has at his last start win.