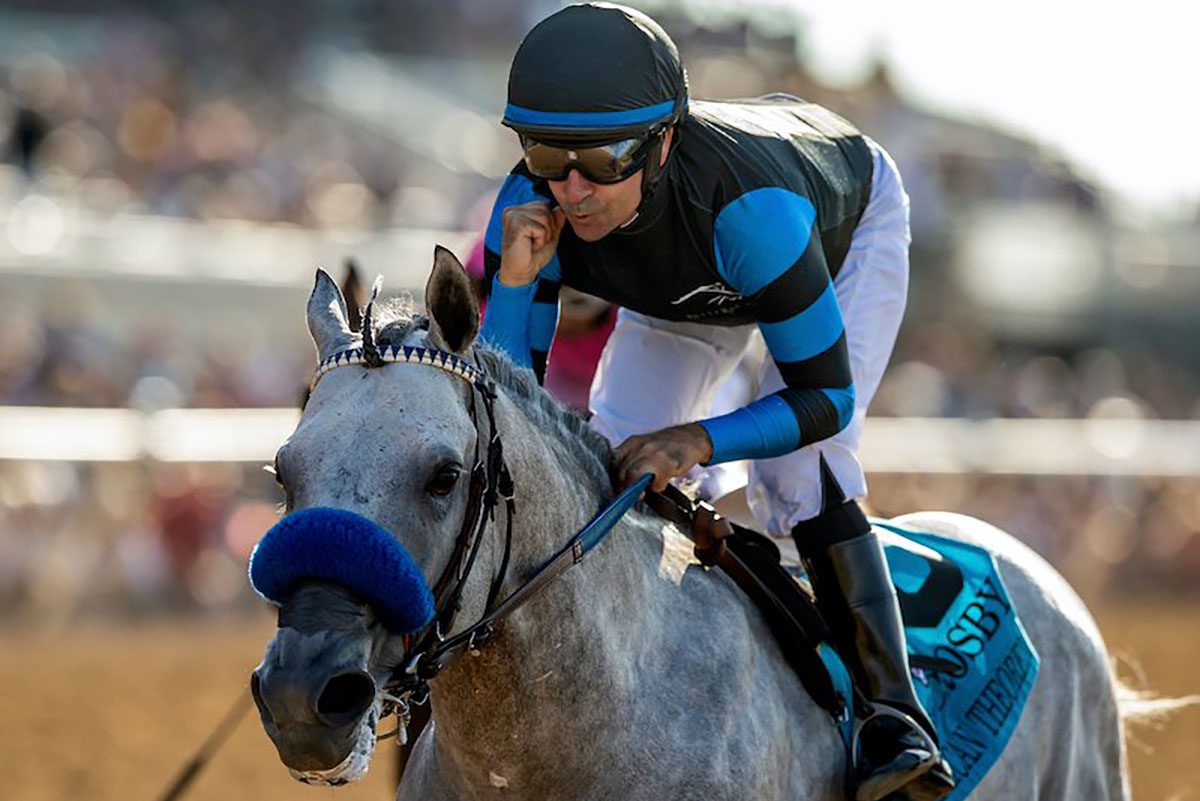 It has been four years since Greenfield Farm co-owner Mike Callanan sold American Theorem, but both are set for an emotional reunion in the horse capital of the world.
The five-year-old goes in a -4/1 winning chance with Bovada for the USD $250,000 Grade 2 Pat O'Brien Stakes over seven furlongs at Del Mar on Saturday (US Pacific Time).
His past two starts have been breathtaking victories in both the Bing Crosby and Triple Bend Stakes, at Del Mar and Santa Anita.
If he keeps up this form and salutes in a third consecutive Grade feature, he will qualify for the 2022 Breeders Cup Dirt Mile.
American Theorem already has a start in the Breeders Cup Sprint because of his Bing Crosby triumph.
This year's world championship of racing will be held at Keeneland Race Course, Kentucky, on November 4-5, a short 18 ½ mile drive from where Callanan's farm is based.
Callanan is hoping and praying he can reunite with the gifted sprinter/miler in what is known as the horse capital of the world, Lexington.
"I hope he makes it to the Breeders Cup. We live here in Lexington, so it'd be four years ago that we sold him here at Keeneland," he told horsebetting.com.au.
"So I hope to God that they (including connections) make it to Keeneland. God be willing that he stays sounds till then and keeps on going.
"It's win and you're in, so he has a ticket if he wants to go.
"If he keeps going the way he's going I'd like to see him at the Breeders Cup."
Callanan said American Theorem's trainer George Papaprodromou and owner Rustin Kretz deserve all the credit they've received for American Theorem's progress into a short-distance weapon.
"I think he's running great. We sold him as a yearling," Callanan said of the son of Triple Crown hero American Pharoah.
"This horse has taken a lot of time. He was a really good two-year-old and he got a crack in his shin.
"But I can't say enough about these owners with how much time they've given him.
"They've let the horse be a horse, and finally he's starting to reward them. I think the Kretzes deserve an enormous amount of credit, and George too.
"The job they've done with this horse has been absolutely outstanding.
"He showed his talent as a two-year-old, and it looks like their patience is finally starting to pay off."
Callanan could only sit back in awe at the ease with which American Theorem won his last start – the Grade 1 Bing Crosby Stakes – by 1 ½ lengths at Del Mar on July 30.
"The last race the grey won it was just phenomenal. It was amazing. And he won it well," he said.
"It's strange. We thought he'd be a two-turn kind of horse, but shortening him up from a longer to a shorter distance he's turned into a different animal.
"He seems to have this high cruising speed and he seems to be able to just keep on going."
Meanwhile, Callanan is excited about the Keeneland September Yearling Sale beginning on September 12.
"We're selling 10 or 11 yearlings for Sierra Farm, who bred American Theorem," he said.
"American Theorem's mother (Mighty Renee) has retired, but she's still on our farm living out her days.
"We get to see her every morning and she's good."