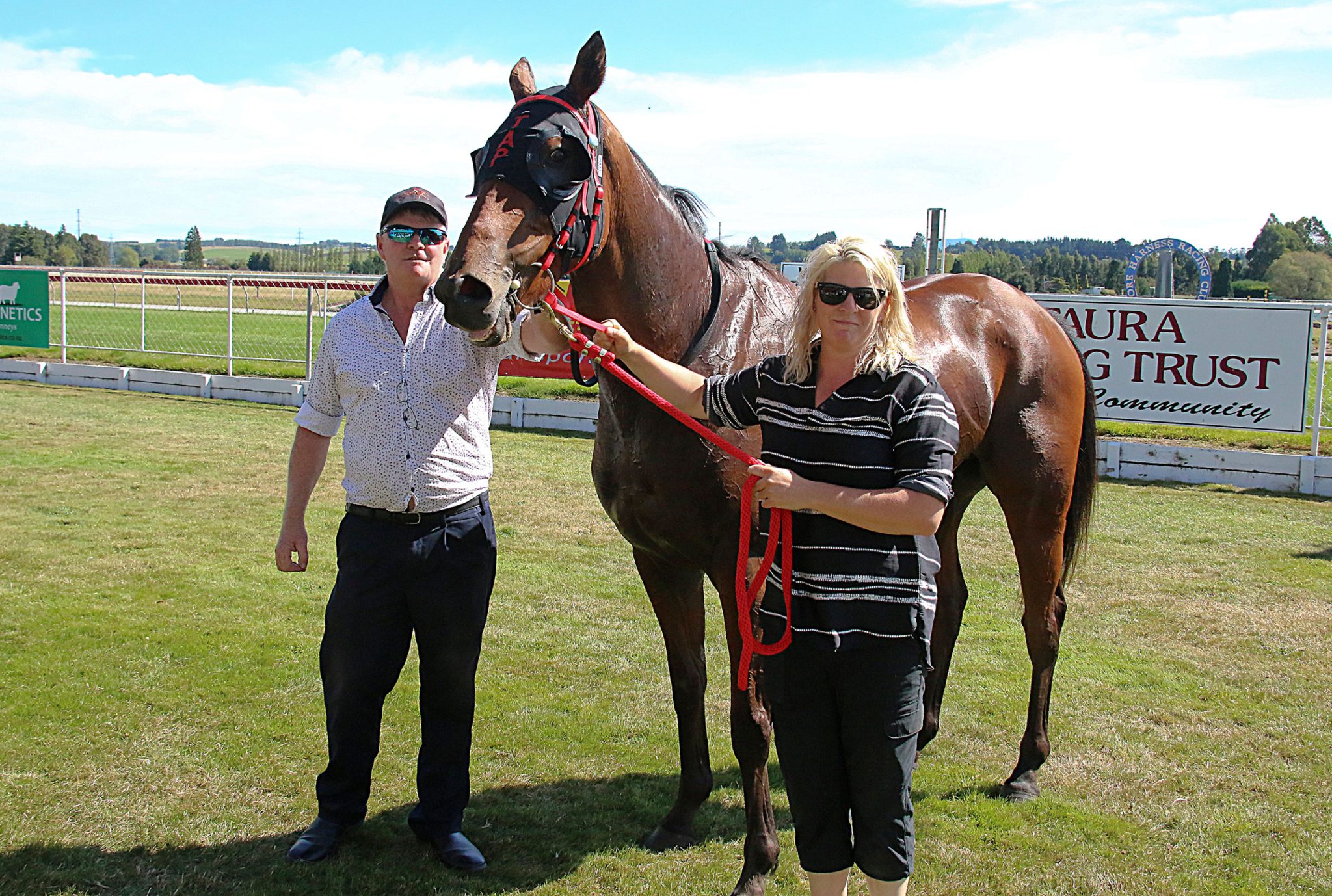 New Zealand trainers Ian and Kerry Taplin are looking to make the most of an interrupted weekend of racing on their nearby home patch at Riverton on Monday before heading for a ten-day break in Queensland to secure a new base for their future training aspirations.
After five years of contemplating a move across the Tasman, the couple have bitten the bullet and sold up their 800-cow dairy operation to take the plunge on training full time on a smaller scale in Australia.
"We've been thinking about moving for about five years now and we've finally taken the plunge," Ian Taplin said.
"It's not something we have taken lightly as the farm is part of our heritage and the cows descend from ones that my grandfather had years and years ago, but now is the right time to do it.
"We thought we had the farm sold a couple of times, but this time the deal has gone through so come the last day in May we are out of here and off to Queensland."
The Taplins intend to take a racing team of six with them across the Tasman along with another half a dozen broodmares and foals, however, as yet, they are not sure where they will actually be going to.
"It may sound a little disorganised, but we haven't found a base for ourselves yet," Taplin said.
"We are going over for ten days on Tuesday to take a look at a few properties we have singled out and hopefully we can do a deal on one of them.
"We are looking at either the Sunshine or Gold Coast, but preferably something that is reasonably handy to Brisbane.
"While we are away we have a couple of people looking after the team here including Zane Thomson, who has been with us for a couple of months after working for John Bary up in the Hawke's Bay for a number of years.
"When we were talking to Zane about what we were planning he said it was something he would like to do as well, so he and his wife Kylie and their daughter Zoe are coming with us and will be working with us over there."
Before they go the Taplins will be looking to secure further success at Riverton on Monday where they have ten runners entered for the twelve-race meeting that has been re-organised following the abandonment of racing at the venue on Saturday due to high winds.
"The wind started off about 3am on Saturday morning and just got stronger and stronger during the day," Taplin said.
"By the early afternoon it was blowing a gale and wasn't safe for racing, so they pulled the pin on the meeting.
"By around 5pm it started easing off and now the weather is pretty good (Sunday) with the sun shining and just a few light breezes.
"We've got a big team in including Tappy's One in the Riverton Cup (Listed, 2147m).
"We are just hoping the track doesn't dry out too much as he needs it wet and the rain that was falling on Saturday would have been perfect for him.
"He missed a run at Riccarton so we poured the work into him and if he did get conditions to suit, he would be a real contender.
"The whole team has been working well and we think our two-year-old Tapildoodledo is quite smart.
"He's well named as he runs around in a paddock that has a few roosters in with him. He has had two jumpouts and while he is having his first start we hope he can perform up to expectations."