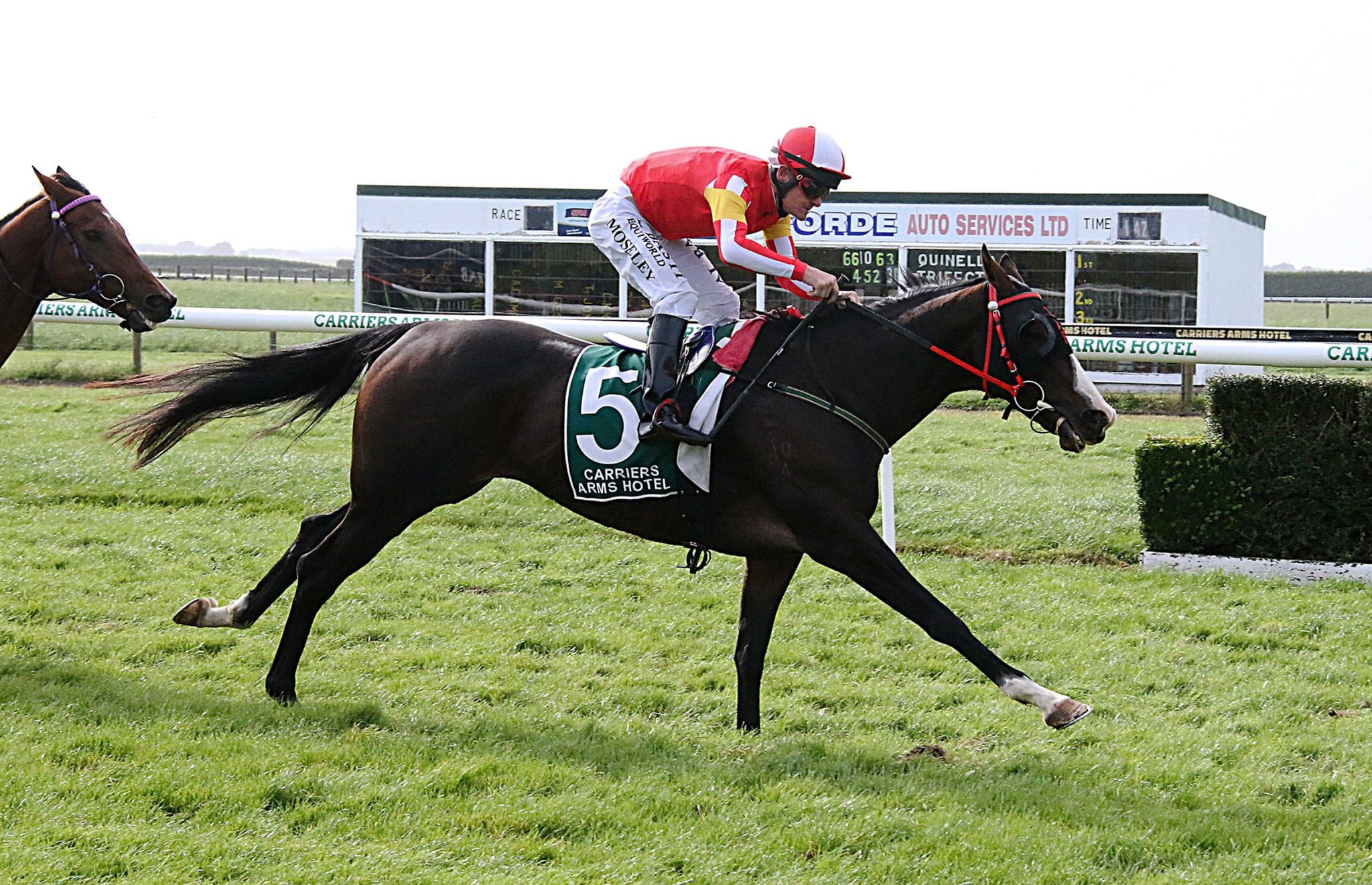 Seven-win mare Ritani is on trial for stakes targets when she lines up in the Ascot Sports Bar Handicap (1600m) at Ascot Park on Sunday.
The Kerry and Ian Taplin-trained six-year-old was purchased by her trainers with a broodmare career in-mind and they would dearly love to get some black type with their mare before she retires.
"We really would like to get some black print with her because we bought her as a broodmare," Kerry Taplin said.
"There is a race in three weeks at Riccarton over 1400m (Listed Daphne Bannan Memorial Great Easter Stakes).
"It would be nice to get some black-type there and I think she is good enough to do it.
"We are looking at getting her in-foal next season."
The daughter of Makfi has won two of her last four starts, and placed twice, and Taplin is hoping she can continue her solid form line on Sunday.
"Up to the mile isn't going to worry her and going on Ascot Park isn't going to worry her either because she goes well on the track," Taplin said.
"From barrier one she can put herself on the pace, but she is better just ridden off the speed."
Taplin will also line-up Tapdog and Super Tap in The Ave Sports Bar Handicap (2200m).
"I think Tapdog is a very good show in the 74," Taplin said. "He just needs to be ridden on the pace if not be the pace. He likes the track and his work has been outstanding.
"The other mare (Super Tap) is also nice, but whether she handles Ascot Park is another thing."
Completing Taplins quintet of runners on Sunday will be Tappy's Lad in the Homestead Villa Motel Maiden (2200m) and Tappy's One in the Northern Sports Bar & TAB Handicap (1200m).
"Tappy's Lad is a nice horse and is still learning the game," Taplin said. "I think he can be in the first three. We have just been waiting for him to find out what the game is about.
"I am quite confident with Tappy's One. He is a nice horse and he has definitely benefited from that last race at Riverton (finishing fourth).
"He hadn't raced for 18 months. He had bad splints in both front legs. He raced in the Karaka Million as a young horse and his legs just didn't hold up.
"We gave him a good spell and have brought him back. (Former trainer) Stephen McKee thought he was a really nice horse who just needed time.
"We can only hope now."