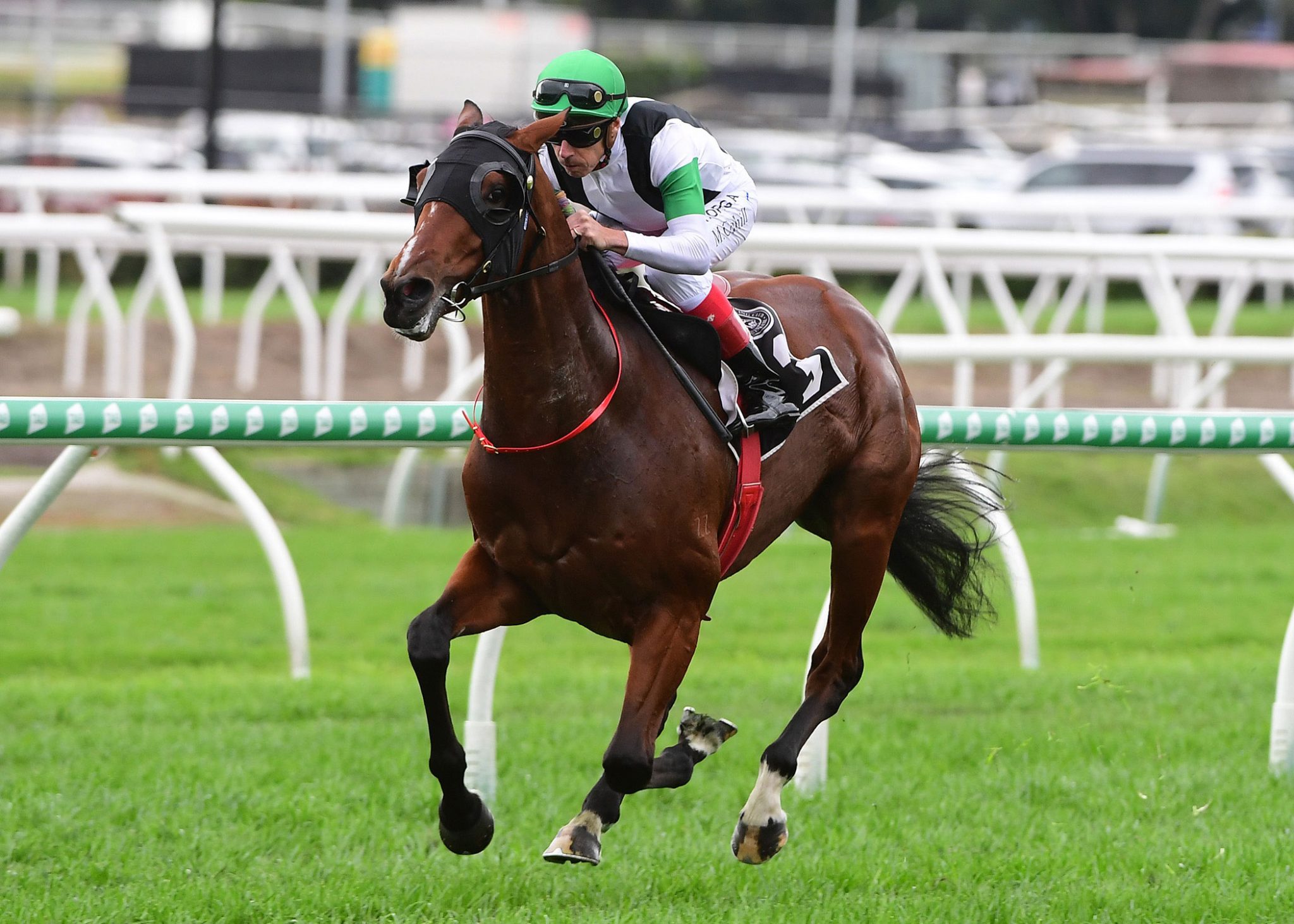 Estimated Reading Time: <1 minutes
Like most New Zealand trainers, Cambridge horseman Tony Pike is champing at the bit to see thoroughbred racing recommence once the current COVID lockdown restrictions are eased around the majority of the country.
Pike has a large spring team ready to rock and roll, with the stable likely to have 31 horses at the Cambridge trials scheduled for Friday.
A number of those runners will come from the younger members of his racing team, a situation that Pike relishes after generating plenty of success at the two and three-year-old level in recent seasons.
A significant component of that success has come from horses sourced by Pike for a syndicate of high-profile individuals and stud farms that he first put together for the 2019 National Yearling Sale at Karaka.
The aim of the syndication project was to annually purchase well-bred colts that could potentially feature in races at the highest level to enhance any future stud prospects or trading value.
Pike struck gold that year with Not A Single Doubt colt, Not An Option, who won his first two races, including the Group 2 Wakefield Challenge Stakes (1100m), before a controlling interest was purchased by Cambridge Stud.
His 2020 purchases included current Group 1 Victoria Derby (2500m) aspirant Tutukaka, who won at Listed level during the Queensland winter carnival this year.
Pike is getting ready to unleash the syndicate's class of 2021 in the next few months and is excited by the firepower he has at his disposal.
"When we first put that syndicate together in 2018, it was a little bit of a trip into the unknown," he said.
"The great thing was the people who came on board were committed to the concept and got off to a fantastic start with Not An Option performing the way he did and attracting the interest of Cambridge Stud, while The Irishman was another that we managed to sell for very good money.
"From our 2020 purchases we have Tutukaka, who we are aiming at the Derby in Melbourne, along with a very promising type in Doubtful Sound who will be set for the local stakes races here.
"I'm thrilled with the success we have had and I can't wait to see our 2021 group step out later this year.
"The concept we established has worked beyond expectations, to the point that all of the original syndicate members have stayed in each year since 2019, while we have also attracted new blood this year from some non-racing individuals who are having a ball with their involvement so far."
Pike advised that several members of the 2021 syndicate are nearing race trim and are set to either trial or jumpout in the next fortnight.
"I've been looking at programmes a lot lately and trying to make some plans for all of the stable, including a couple of the syndicate horses that have come up pretty quickly for us," he said.
"There are at least two who will most likely trial this week while there are a couple of others who are at least ready for a jumpout.
"One of the standouts is the Charm Spirit ex Lady Kipling colt we paid NZD$280,000 for from the Windsor Park Stud draft.
"He is just a beautiful horse and one of the nicest two-year-olds I have had for quite a while.
"He has handled everything we have sent his way so far and is coping with the pressure well, so I'm really keen to see what he can do on raceday."
Pike confirmed that Tutukaka would fly to Melbourne this week where he would start fresh-up in the Listed Exford Plate (1400m) at Flemington on September 11, while both Doubtful Sound and another 2020 syndicate purchase in Khufu would most likely be seen at Te Rapa on Saturday if track conditions suit.