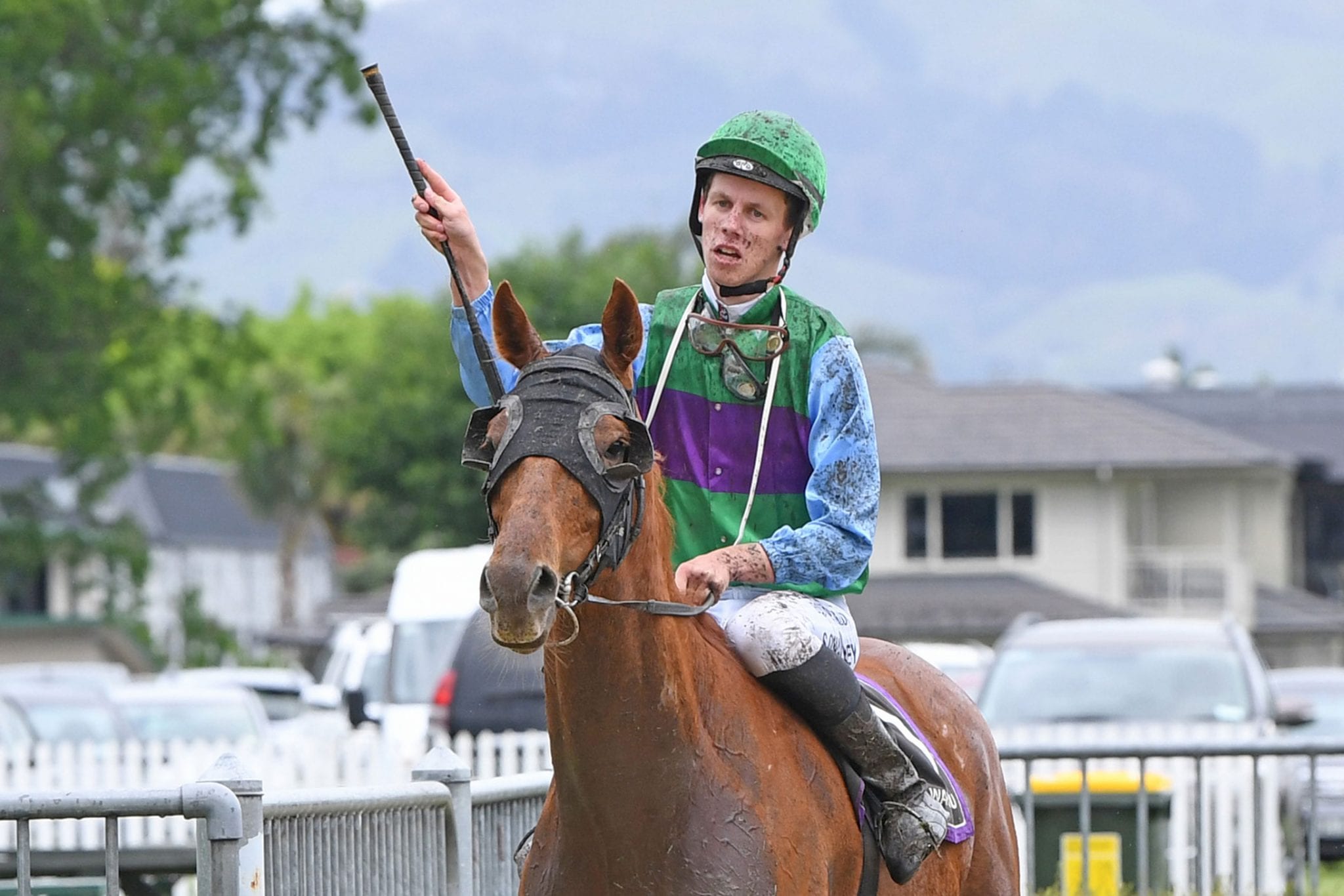 Estimated Reading Time: <1 minutes
Whanganui jockey Sarah Macnab knows just how lucky her partner Sam O'Malley is after a horrendous fall at Hastings on Saturday.
O'Malley was contesting the lead aboard Remarx in a maiden hurdle at Hastings on Saturday when his horse misjudged the second-last obstacle and fell.
O'Malley was unconscious for seven minutes but was attended to quickly and whisked away to hospital.
Although he suffered two cracked vertebrae, he didn't require surgery and was out of hospital the next day.
"He's home now, he's just obviously really sore now because of the two vertebrae he's done," Macnab said.
"But he's in pretty good spirits. He's been watching all the trials at Foxton today and he's been texting the trainers after each trial."
Macnab said O'Malley would be going back for scans next week but that he was told he should be riding horses again in six weeks.
She knows how fortunate her partner is through her own experience. In September 2018 Macnab suffered a serious head injury when she fell from Middagurd in a race at Woodville.
Macnab didn't return to riding for four months after her fall, and she now feels like she came back to riding too early.
"It could have been a lot worse. He's lucky with the outcome he's got," she said. "Even though he was knocked out he doesn't have a headache at all at the moment."
Both Macnab and O'Malley have been having their best seasons to date as jockeys. O'Malley had recorded 32 victories, more than double his previous best of 14, while Macnab is 19th in the jockeys premiership with 38 winners, topping her previous best of 30, set as an apprentice in 2017-18.
Macnab also recorded her first black type success, scoring with a last-to-first ride aboard William Wallace in the Listed Spring Classic (2000m) at Riccarton in October.
"A lot of people have backed me as I've come out of my time as an apprentice," she said.
Macnab expects to be riding at Waverley on Friday and Awapuni on Saturday, but hadn't finalised what her mounts would be.
She was also kept busy at the Foxton trials on Tuesday with 15 rides. They included a couple of two-year-old winners for local trainer Chrissy Bambry – Bellacontte, who is being set for the Listed Ryder Stakes (1200m) later this month after finishing third for Macnab in the Listed Castletown Stakes (1200m) on June 5, and a Belardo-Maneo Invictus gelding who comfortably won a 1000m two-year-old catchweight by nearly three lengths.
"It's hard to tell how any of them will go as there were quite a few struggling on the track, but those two trialled well," she said.