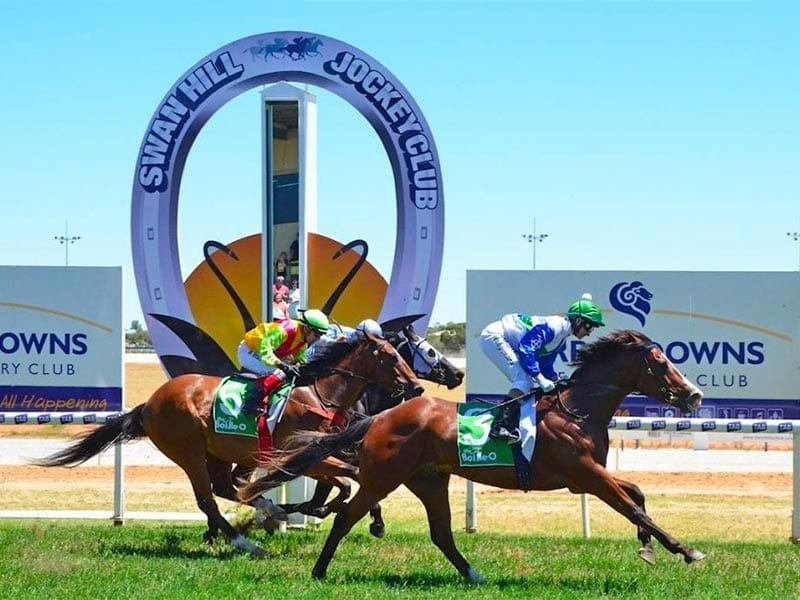 The three-day Swan Hill Racing Carnival is set to get underway on Friday, but for the second year in a row it will be held behind closed doors due to COVID-19 restrictions in Victoria, Australia.
Swan Hill Jockey Club is hoping for the Victorian Government to announce further easing of restrictions following the circuit-breaker lockdown the state has endured for the last fortnight.
Aaron Garvie, chief executive of the Swan Hill Jockey Club, revealed on Tuesday that the club would experience a substantial financial hit. Having sold up to $250,000 worth of tickets and hospitality packages for its marquee weekend, it is now impossible for the club to facilitate those purchases fully.
Garvie said that the restrictions that are currently in place would allow a maximum of 50 people allowed on course each day. It is a big fall from the 4,500 spectators the club was expected to welcome for Sunday, the third day of the carnival.
Recommended!
"We had over $250,000 worth of ticket sales that had already been processed and they have now been fully refunded," he said.
"The only good thing is we will still be racing."
The 2020 Swan Hill Racing Carnival was run behind closed doors in June and was staged over two days instead of the usual three.
With plenty of prizemoney on the line, over 600 nominations have been placed for the Friday and Saturday meetings with numbers substantially higher for the Sunday meeting.
Country Racing Victoria chief executive Scott Whiteman confirmed that the club would be receiving financial assistance from the state's governing body.
"We won't be leaving the club in the lurch, that's for sure," Whiteman said.
Some 23 races are scheduled to be run at Swan Hill over the three days, and the club will be hoping that the Victorian Government announces an easing of restrictions in regional areas by Thursday.